This is a carousel. Use Next and Previous buttons to navigate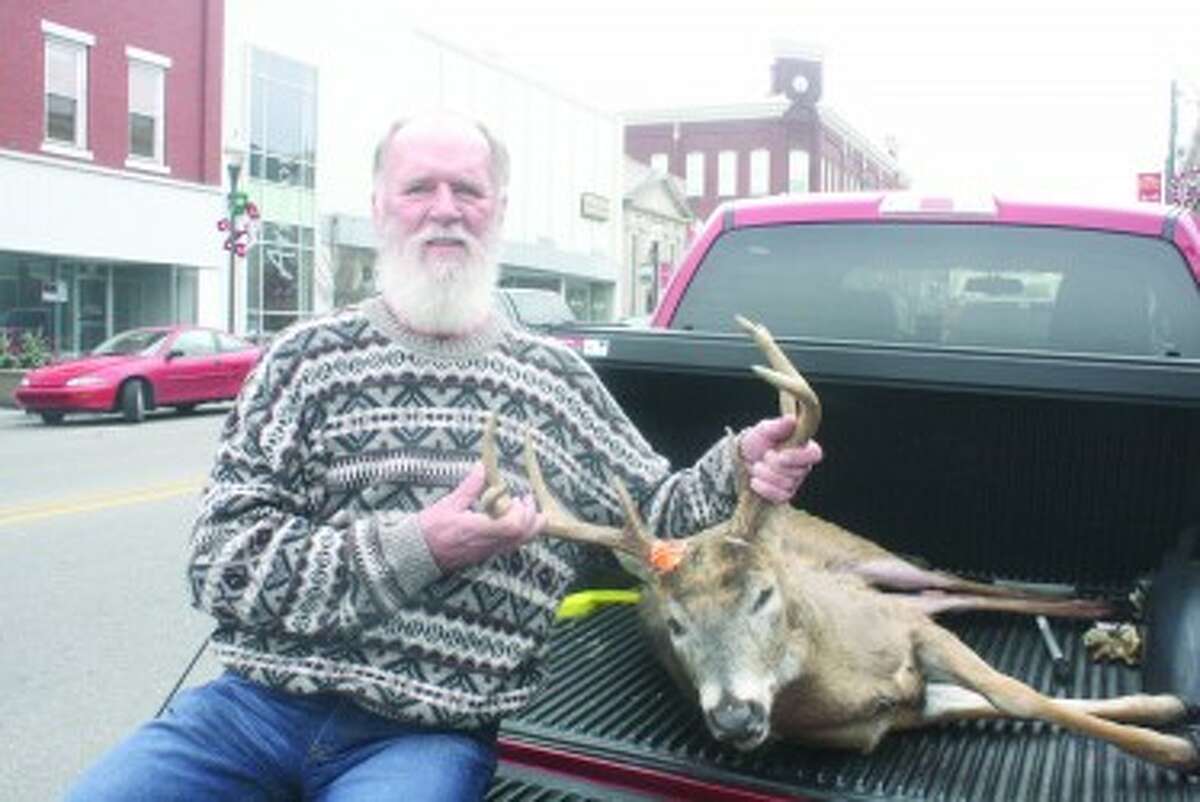 Saturday, Nov. 17, was the third day of the firearm deer season for area hunters. But that afternoon provided a moment an area hunter won't forget for sometime.
Bob Pinsch, 67, of Hersey, used one shot from his 30.06 to bag an 8-point buck with 16-inch rack span Saturday afternoon on his property.