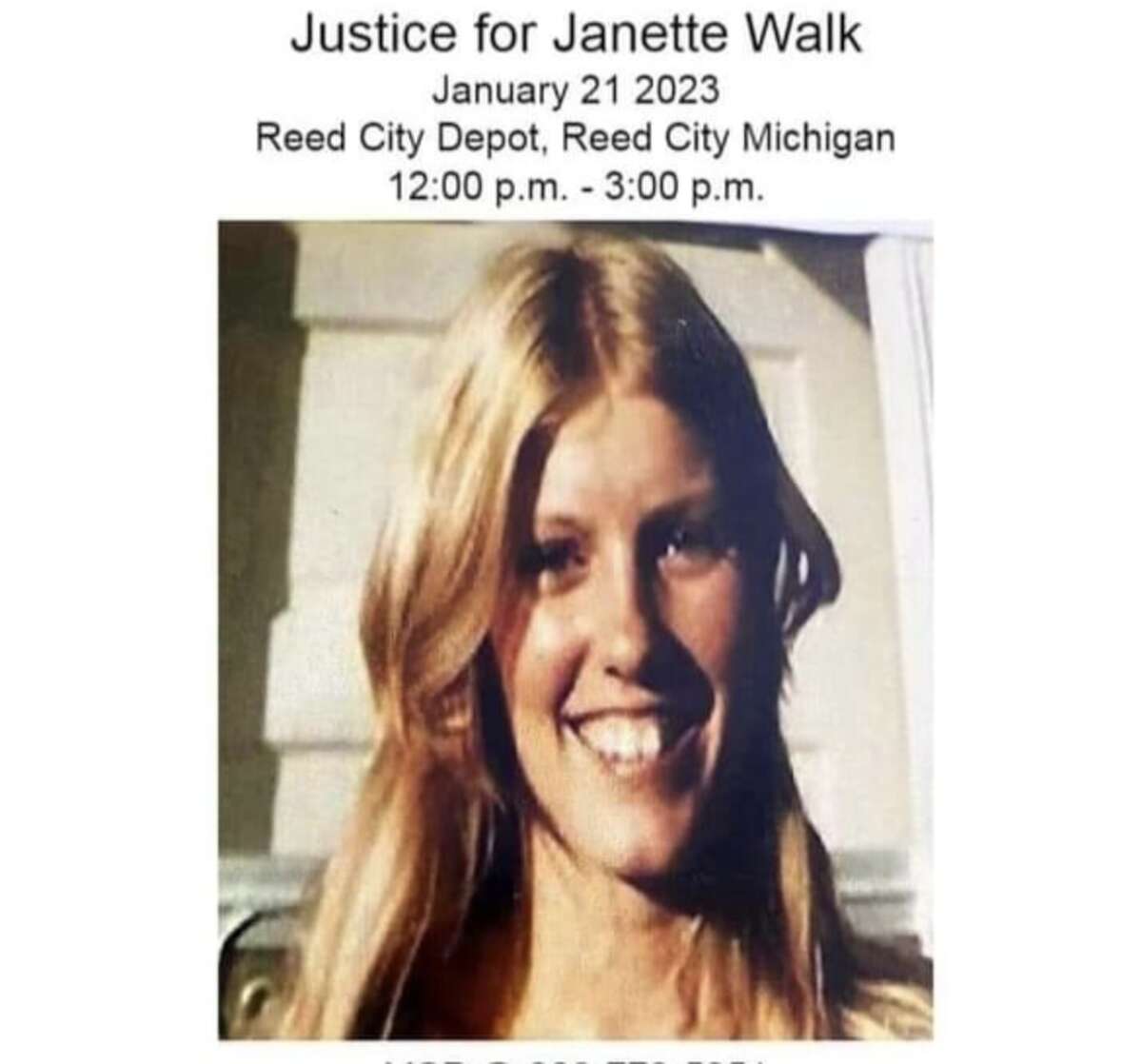 REED CITY — The annual Justice for Janette walk in downtown Reed City will take place from noon to 3 p.m., Jan. 21.
Participants will meet at the Reed City Depot at noon and walk to the former Gamble's Department Store in downtown Reed City, where the murder took place 40 years ago.
This event is held every year to bring attention to the unsolved murder case in hopes that new leads will come forward and one piece of information will set of a chain reaction that will lead to the case being solved.