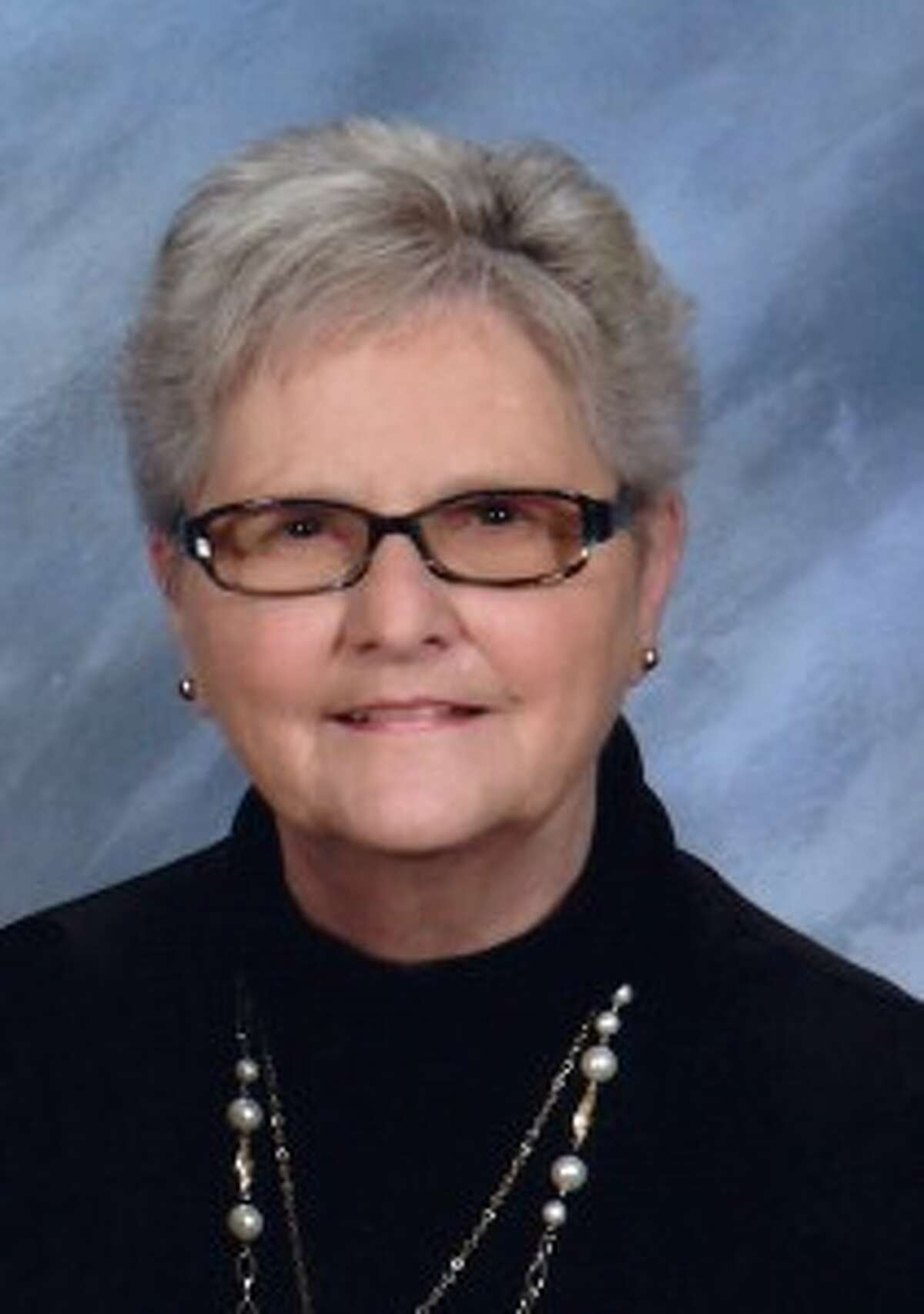 SHEPHERD — Anita Louise Canute, 77, of Shepherd passed away surrounded by her family on Monday, June 1, 2015, at home under Great Lakes Hospice Care after a courageous battle with pancreatic cancer.
Funeral services for Anita will be held at the Maranatha Baptist Church at 11 a.m. on Thursday, June 4, 2015, with Pastor Gene Haymaker officiating. Interment will follow in Chippewa Township Cemetery. A luncheon will follow back at the church following the committal service. The family will receive friends  from 4 to 8 p.m. on Wednesday, June 3, at Clark Family Funeral Chapel. Visitation will continue at the church the day of the service from 10 a.m. until the time of the service. Memorial contributions may be made to the Maranatha Baptist Church Benevolence Fund. Envelopes will be available at the funeral chapel and Maranatha Baptist Church.
Anita was born on Jan. 1, 1938, in Clarksburg, West Virginia, the daughter of Lawrence and Emzie (Fittro) Spencer. She married Robert Allen Canute on Nov. 10, 1953, in Auburn, Indiana. Anita worked for PNC and its predecessors for over 31 years. She received the "James Duncan Award of Excellence" in banking. She was a member of the Maranatha Baptist Church after being a member of Chippewa Baptist Church for nearly 50 years, and active with AIM for over 11 years.
Anita is survived by her husband, Robert; children, Elizabeth "Beth" Canute and Bruce (Sue) Canute, both of Shepherd; daughter-in-law, Vickie Canute of Lake City; grandchildren, Annie (Kevin) Duffy of Shepherd, Nikole Canute and Nathan Canute, both of Grand Rapids, Chad (Tonya) Canute, Brad (Stephanie) Canute, Christopher (Katie) Canute, and Matthew Canute, all of Shepherd; great-grandchildren, Kameron Duffy, Taylinn Canute, Brent, Ty, Layken, and Carlie Bechill; sisters-in-law, Mary (Ron) Seymour of Bay City, Sheila (Larry) Rau of Beal City, and Gloria Canute of Bay City; several nieces, nephews, cousins, and many brothers and sisters in Christ at the Maranatha Baptist Church, that she loved dearly.
Anita was preceded in death by her son, Robert "Bobby" Canute; parents, Lawrence and Emzie Spencer; sister, Esther Faye Geurin; father-in-law, Floyd Canute; and mother-in-law, Elsie McCall.
You may view Anita's obituary online and send a condolence to the family, light a memorial candle, or place a memorial donation at clarkfuneralchapel.com.