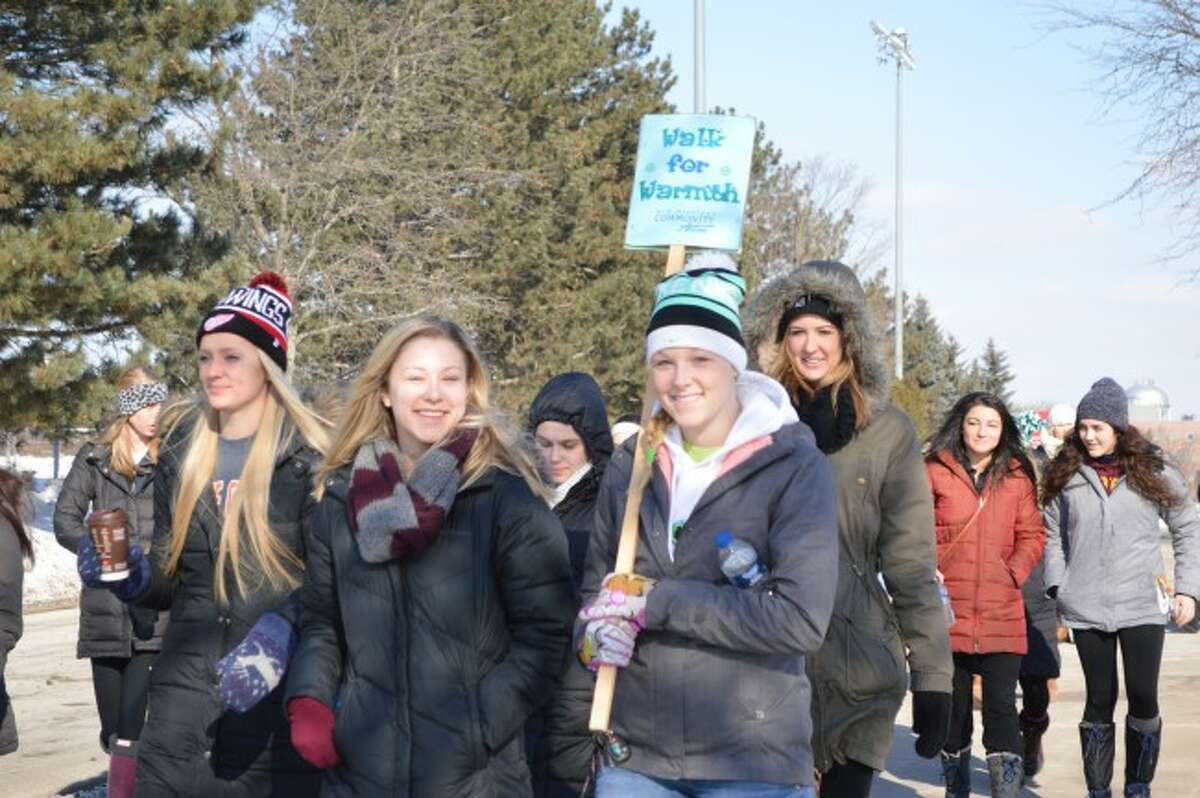 BIG RAPIDS — Area residents will lace up their boots and pull on their gloves before heading out into the cold on Saturday in an effort to help their neighbors stay warm.
The 2016 Mid-Michigan Community Action Agency Mecosta-Osceola Walk for Warmth will take place at 10 a.m. on Saturday, Feb. 20, beginning at the Ferris State University Student Recreation Center.
"The Walk for Warmth events are really important for the community," said Lauren Fowlkes, communication specialist for MMCAA. "It's really important to reach out to our neighbors who are struggling to heat their homes. Heat in your home is something you need and can't go without."
The event begins with registration at 9 a.m., during which participants will be able to enjoy some entertainment and refreshments. The kickoff ceremony begins at 10 a.m. and walkers will head outside immediately following. After they finish the walk, door prizes will be announced.
Walkers will complete a loop roughly a mile long which starts at the Student Rec Center, goes west on South Street to State Street, and then north on State Street to in front of the FLITE Library, where walkers will turn into campus to head back to the Rec Center.
Last year's event raised $5,365 for Mecosta County and $8,037 for Osceola County, Fowlkes said. The funds allowed MMCAA to help 32 individuals in the two counties keep their homes warm last year.
Overall, the agency hopes to raise $75,000 through Walk for Warmth events in the six-county area it services, which includes Clare, Gladwin, Bay and Midland counties in addition to Mecosta and Osceola. Reaching the overall goal would allow the agency to help about 500 people area-wide.
Contributions to the local event, while counted in the total, will remain in the two counties to assist people living here. Once again, Consumers Energy has agreed to match the proceeds of the walk.
To register to participate, interested individuals can sign up online at mmcaa.org/w4w/walk_reg_ind.html or register in person the day of the event.