This is a carousel. Use Next and Previous buttons to navigate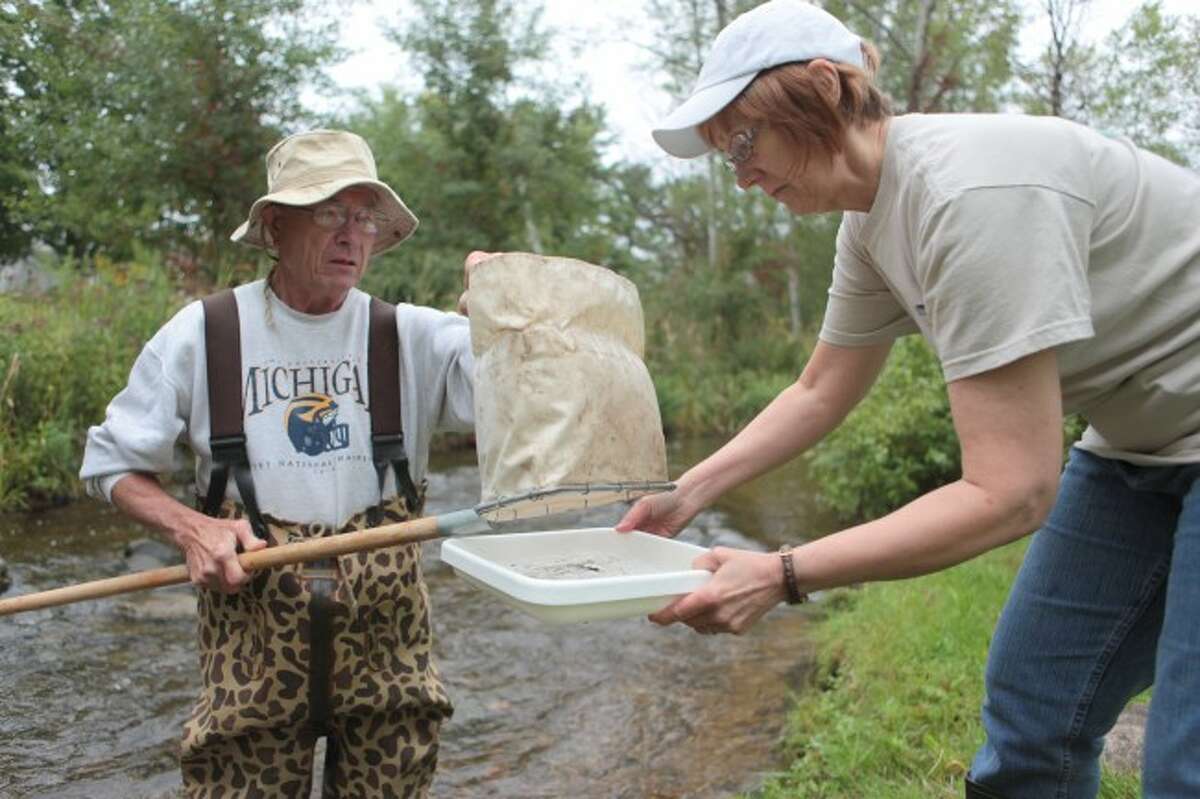 EVART — The Muskegon River and Twin Creek in Evart received a clean bill of health after its fall checkup last week.
On Thursday, Muskegon River Watershed Assembly Secretary Doug Trembath and Jean Mortensen, a biology teacher, met in Riverside Park in Evart to conduct a survey of macroinvertebrates in the river and the 300 feet of Twin Creek leading into the river. During the first two weeks of May and September, MRWA sends volunteer river testers like Mortensen and Trembath to 38 sampling sites throughout the watershed, which spans 12 counties, including Osceola, Mecosta and Lake counties.