This is a carousel. Use Next and Previous buttons to navigate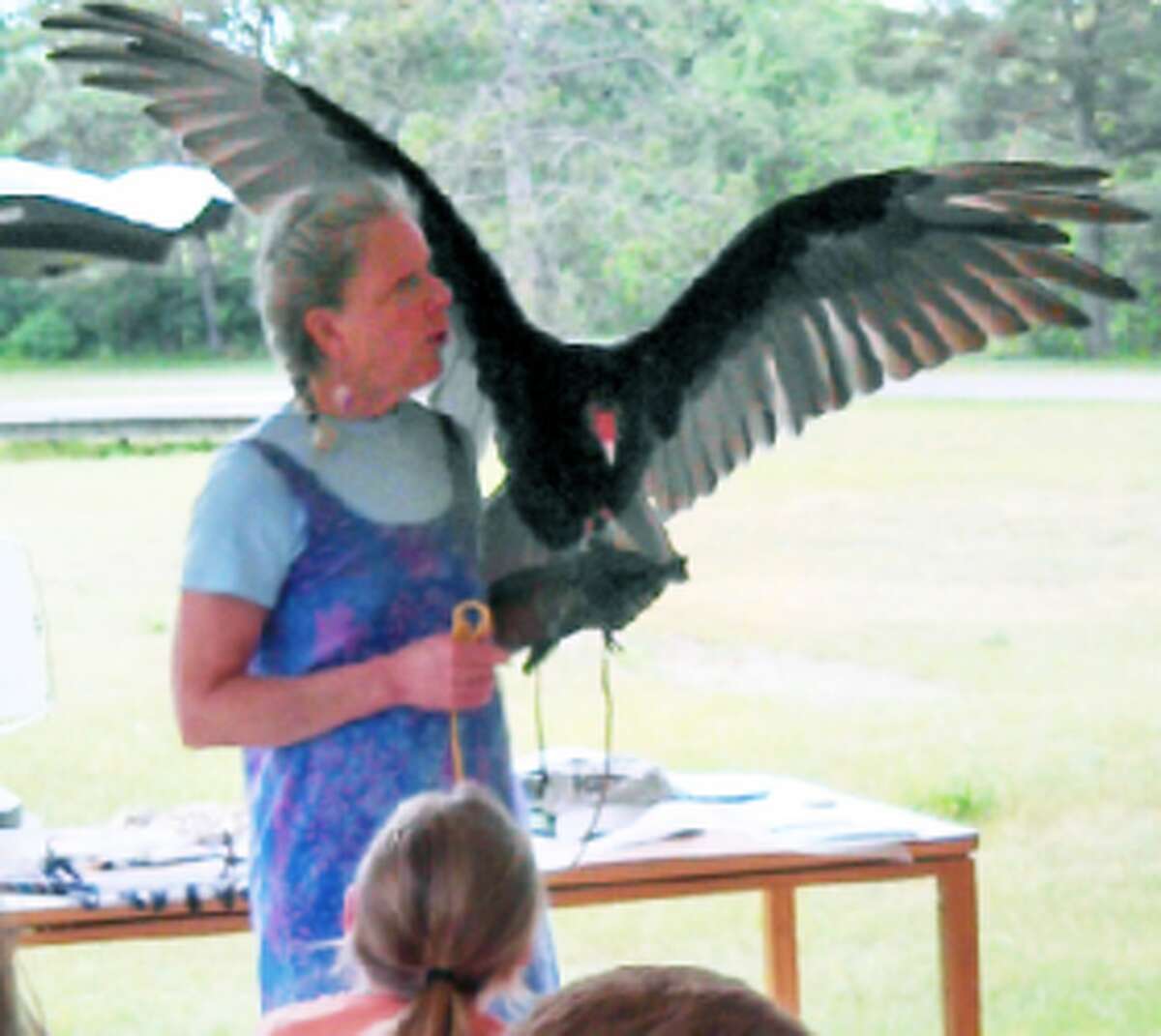 REED CITY — More than 100 children have already signed up for this year's summer reading program at the Reed City Library, and more are expected to take part.
A kickoff celebration took place on June 22 at West River Park in Reed City, where children could enjoy free food, play a selection of games and participate in a water balloon fight, make a number of crafts and learn about a number of birds. Rebecca Lessard, from a nonprofit organization called Wings of Wonder, a raptor rehabilitation facility located in Empire presented a miniature saw-whet owl, a red-tailed hawk, an American kestrel, and a turkey vulture named Doolin.