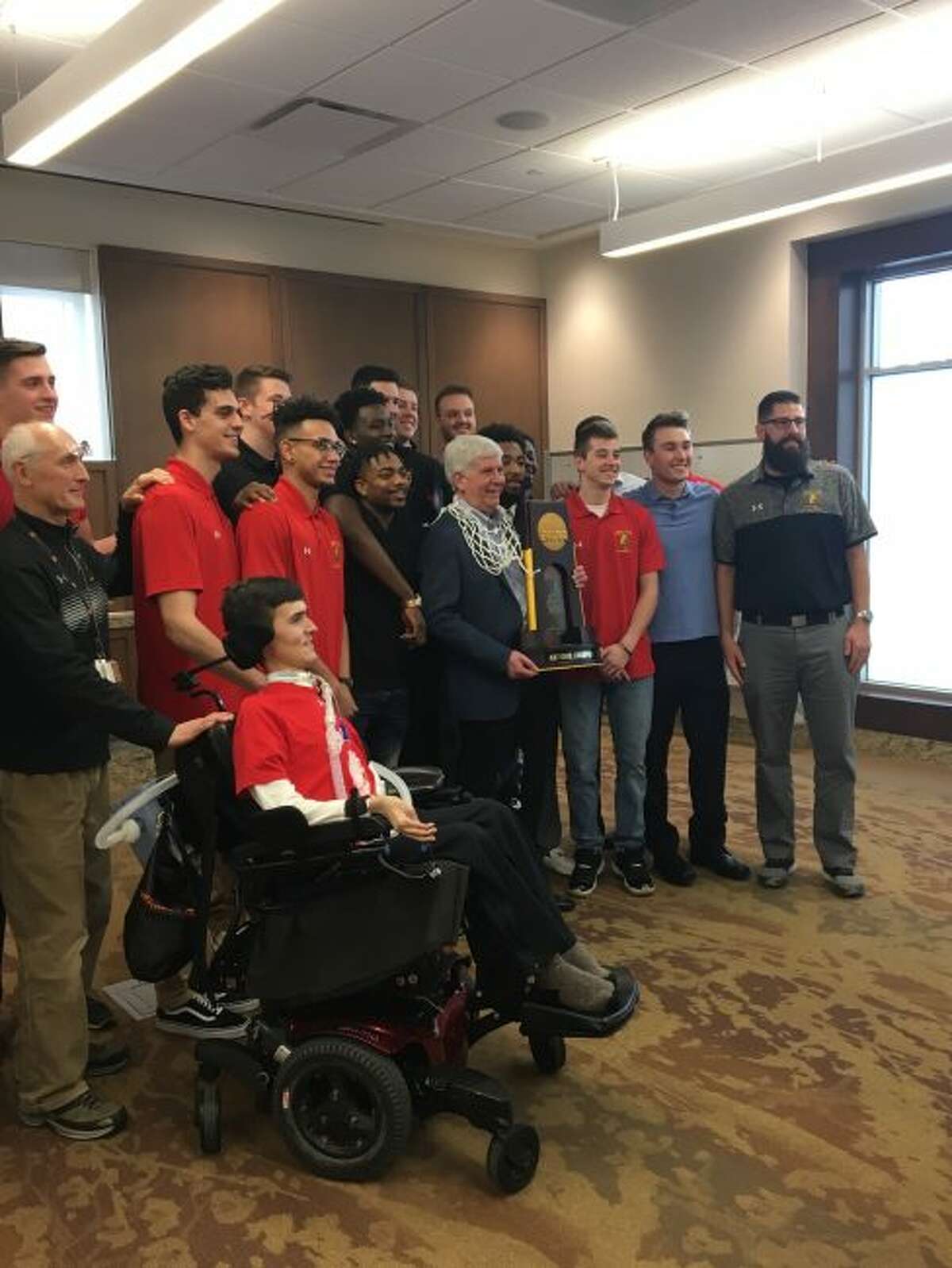 Submitted to the Herald Review
BIG RAPIDS — Gov. Rick Snyder visited Ferris State University Thursday to participate in a workgroup with educators and business leaders to help them take the first steps in implementing a statewide Marshall Plan for Talent.
Employers and educators were able to sit and discuss needs and possible partnerships, taking the first steps toward creating the talent consortiums necessary to apply for Marshall Plan funds.
"Employers and educators need to keep talking to each other and building strong partnerships," Gov. Snyder said. "The business community should connect closely with educators in K-12 districts, community colleges and universities. Employers need to adapt to changes in the supply of talent by changing their requirements for hiring, recognizing many in-demand skills can be acquired through certificate programs and two-year degrees."
The plan, announced earlier this year, calls for investing $100 million in innovative programs to revolutionize Michigan's talent and education system. It will support schools that want to transform education through programs like competency-based certification, world-class curricula and classroom equipment, scholarships and stipends, and support for career navigators and teachers. The funding will complement the more than $225 million in funding dedicated to ongoing talent development efforts in Michigan.
Michigan will have more than 811,000 career openings to fill through 2024 in fields that are facing a critical talent shortage. As the state considers talent preparation changes for these fields, demand is likely to be most severe in increasingly high-skill, high-tech fields such as in information technology and computer science, manufacturing, healthcare, and other professional trades careers.
"I'm pleased to say we already have several educators and corporate partners involved in this revolution," Snyder said. "Let's partner to create the world's premier education and training system, transform our system to a competency-based model of any pace, any place, any time, any way. Let's revolutionize education so learning is a lifelong achievement of knowledge and success."
Additional details about the Marshall Plan are available at www.michigan.gov/marshallplan.