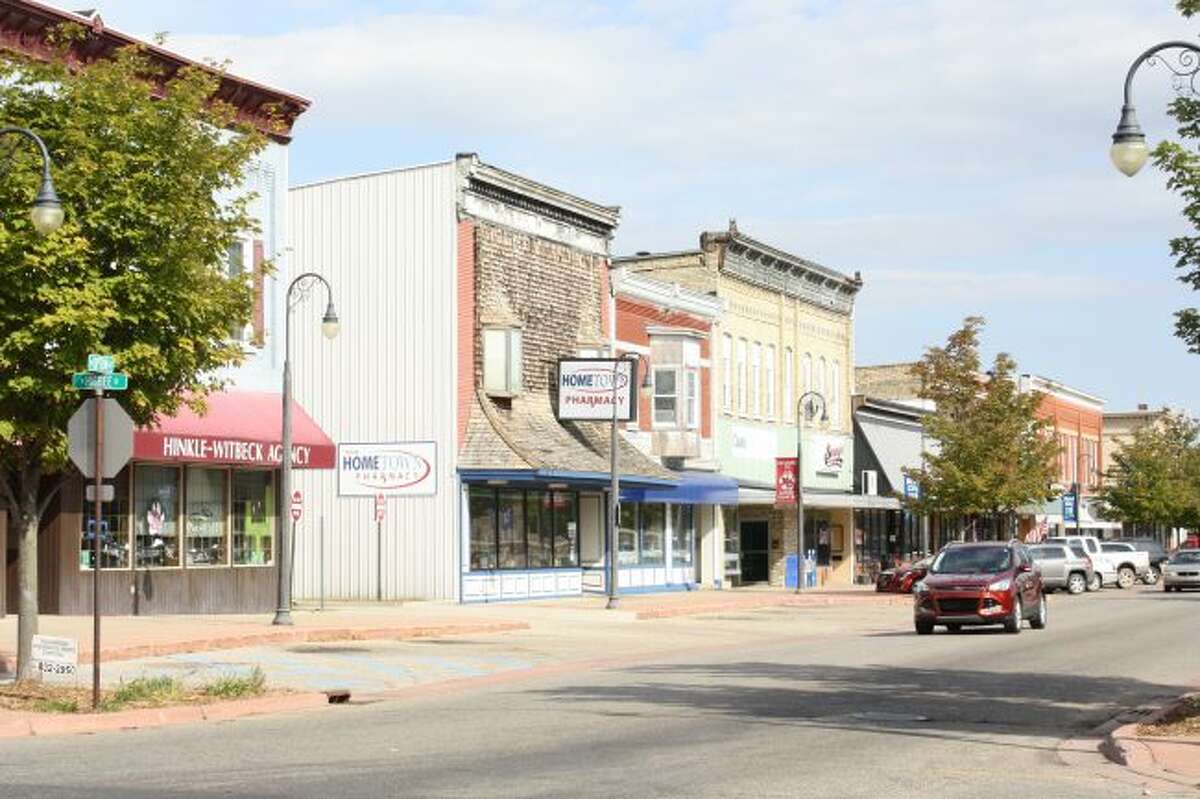 OSCEOLA COUNTY — With the annual observance of "I Buy Nearby Weekend" this Saturday, Oct. 7, and Sunday, Oct. 8, shoppers throughout the state are being encouraged to shop within their communities.
Buy Nearby is an ongoing campaign of the Michigan Retailers Association, with the first weekend in October set aside as a celebration of shopping locally. Gov. Rick Snyder recently signed a proclamation officially declaring Oct. 7 and 8 as Buy Nearby Michigan Weekend.
While communities in Osceola and Mecosta counties aren't promoting the Buy Nearby logo, the message is one area economic leaders share year-round.
"On a weekend like Buy Nearby Weekend, it's an opportunity to be more conscious of going to local businesses to spend your dollars, which translates into helping the community," said Chastity Eads, executive director of the Reed City Area Chamber of Commerce.
Supporting area businesses not only helps employ friends and neighbors, but allows those people to support the community in turn, say local economic leaders. Al Weinberg, director of the Evart Downtown Development Authority, pointed out local businesses are likely to give back to area charities and organizations.
"Local stores are the ones people go to when the school is having a function or they're looking for sponsors for the Little League teams," he said. "They give money to help improve the downtown, too.
"When kids want to do something or the community wants something to happen, who do they ask? Think of that amazing event that happens in your community every year — for Evart, it's the summer concert series and the fireworks. Guess who are the largest contributors to those efforts? Local businesses. They realize if more people come to events, the better their cash registers will ring, but how can we expect them to support great events and charitable giving if we don't support them?"
Local businesses also support more than high-profile events, added Eads.
"A lot of businesses support schools and youth sports in our area, through donations and sponsorships, or allowing their employees to volunteer as coaches and organizers for youth programs," she said. "But there's more. If a friend or community member is in need, you often see area businesses jumping in to help individuals.
"When you have thriving businesses, often the business owners become natural-born leaders in the community. They sit on decision-making boards, like the school board or city council. You see that transition when you have strong businesses supported by their communities. If the community wasn't supporting their business, they wouldn't be able to give their time."
It's a circle of support that's true in communities throughout the area as well as the state and the nation.
"Keeping the money locally improves the economy, and then in turn everything in town improves," said Jennifer Heinzman, executive director of the Mecosta County Area Chamber of Commerce.
Making a purchase from a small mom-and-pop style business has several benefits, including enabling friends and neighbors to help each other, noted Randy Ostrander, Big Rapids Downtown Business Association president.
"It's a ripple effect," Ostrander said. "You buy from someone local, and they buy from someone local, and it may even come back around to someone buying from you locally — more than just one business profits. When you buy locally, some of that money also trickles down into area nonprofit hands and the general community, too."
A selection of individually owned retailers and restaurants gives a town its own special feel, said Carleen Rose, chairperson of the Band of Locals, a group of retailers in Osceola, Mecosta and Montcalm counties who give discounts to patrons who purchased a blue band.
"Everybody likes uniqueness," Rose said. "A variety of locally owned businesses keeps up the vibrancy of a community. If people shop with local businesses, it enables us to make sure we carry all the things shoppers want to have. You can visibly see the community is healthy where community members support local business."