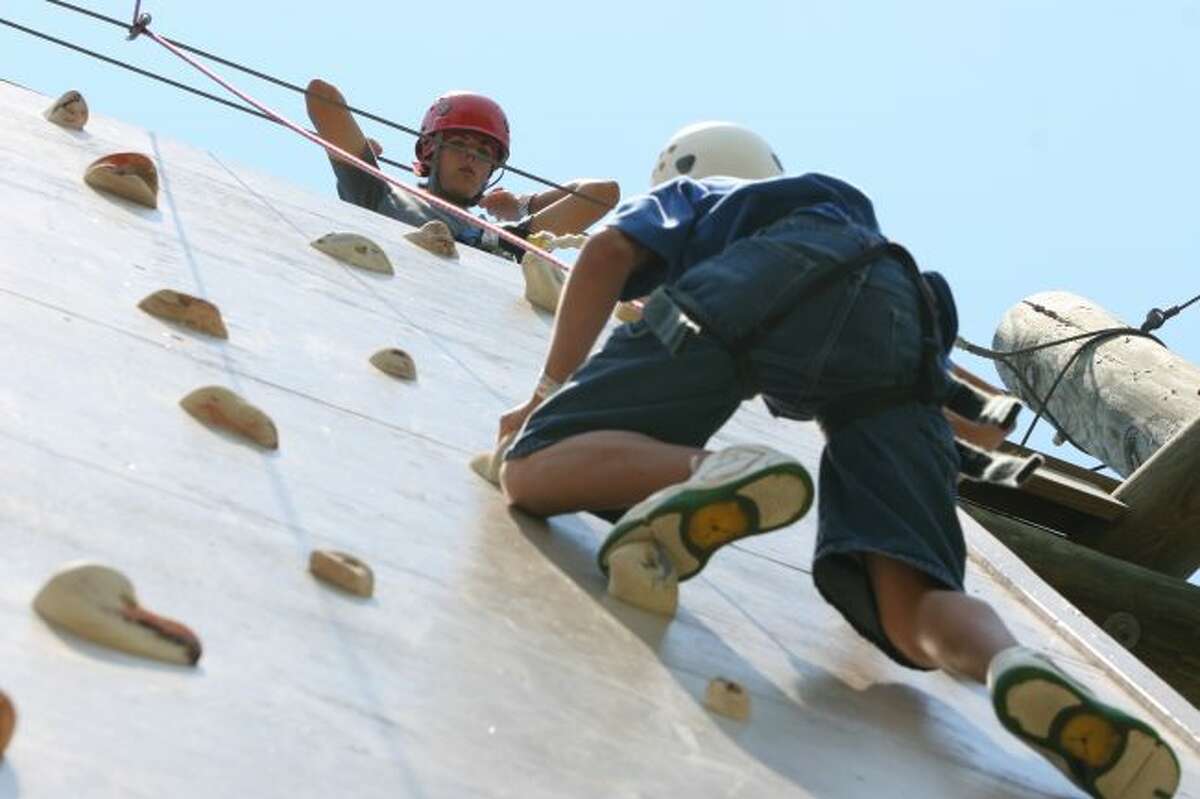 BIG RAPIDS — Summer camp is an opportunity for a child to explore new places, meet new people and try new things, all with the comparative freedom of being away from home and parents. Thanks to a Salvation Army program, area youth can have the camp experience for free.
Open to children who have finished first grade up to age 17 who live in Mecosta, Osceola, Lake and Newaygo counties, the Salvation Army's summer camp choices at Little Pine Island Camp in Comstock Park range from sports to science, and from music to outdoor skills.
"The camp serves all of West Michigan and northern Indiana, so the kids get to meet kids from other places and form lifelong friendships," said Salvation Army Envoy Ed Hoskins.
Weeks are designated by age group and theme, with camps starting for the summer with the June 12 to 15 youth sports camp, for children who have completed first through fifth grades. Girl Guard and Ranger camp, open to kids who have completed sixth grade through age 17, runs from June 25 to 29; Sunbeam and Explorer camp, open to kids who have completed first through fifth grades, runs from July 2 to 6; Teen Camp will be July 9 to 12 and STEAM Teen Camp, focusing on science, technology, engineering, art and math, runs from July 16 to 20.
All the above camps are open to all youth in the four-county service area. Music camp, which runs from June 16 to 23, is open only to children currently participating in the Salvation Army music programs.
While the camp experience itself is free, if parents wish to take advantage of available transportation to and from camp sessions, they are asked to pay a $10 fee per child, per camp attended.
To register children for summer camp, families can attend one of the two remaining sign-up nights, set for 5:30 to 7 p.m. on Thursday, May 10 and 17 at the Salvation Army office, 325 Linden St., Big Rapids. Families unable to make the sign-up nights are welcome to make an appointment during regular business hours by calling the office at (231) 796-5597.
Parents need to bring their child, a copy of the health insurance card covering the child, up-to-date immunization records and the transportation fee, if using transportation, to the sign-up event. The rest of the costs are covered by donations to the Happy Camper sponsorship program.
"We ask people to sponsor a camper and give $100, which covers most of the cost for most of the camps," Hoskins said. You just need to write "Happy Camper" in the memo line of your check."
Last year, the local Salvation Army office was able to cover the cost for 110 camp experiences, Hoskins said. Organizers hope for similar numbers this year.
"The generosity of our wonderful donors in our service area make this possible," he said. "The kids get the value of the character-building programs in every one of our camps. They get to get outside and expand their understanding of the world we live in."
For more information about Salvation Army summer camp opportunities or donating to the program, contact the office at (231) 796-5597.