This is a carousel. Use Next and Previous buttons to navigate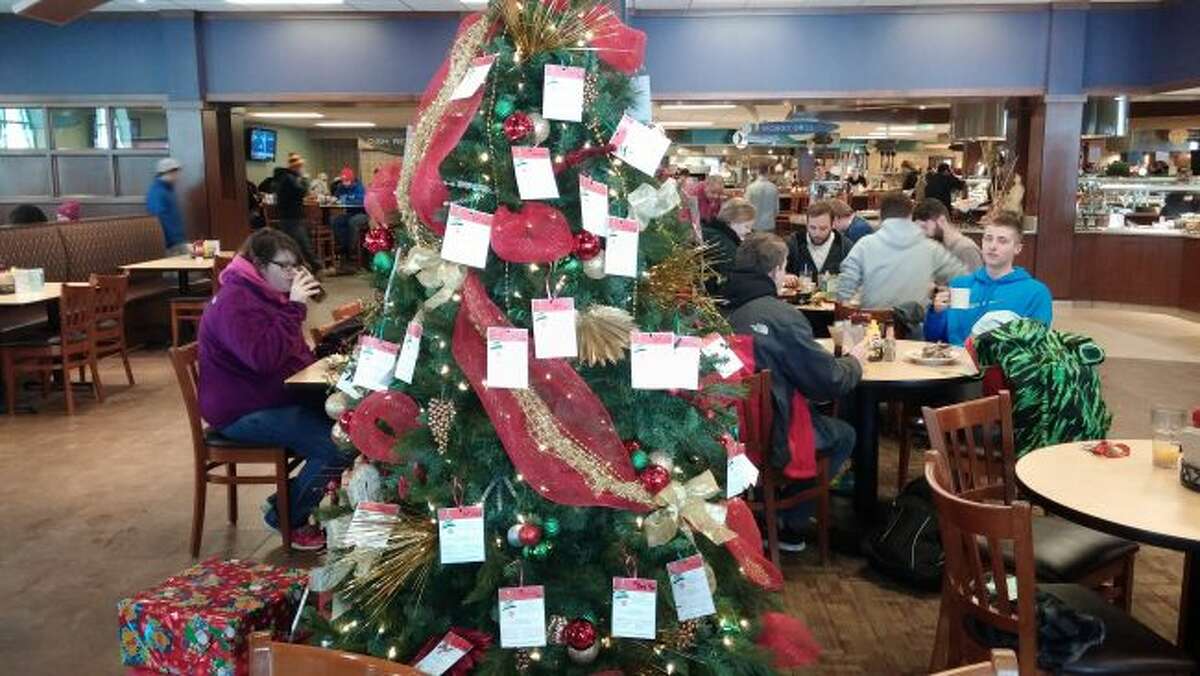 OSCEOLA COUNTY — While the kids might be more focused on trick-or-treating, adults worried about being able to provide a Christmas celebration for their families may want to consider signing up with a local program to help with that.
The Salvation Army Angel Tree program is open to families in Mecosta, Osceola, Lake and Newaygo counties with children from birth to age 17. The program provides enrolled children with toys and gifts donated by the community. Sign-ups began Monday, Oct. 30, and continue until Friday, Nov. 10.
"By donating gifts, people really are helping provide a merry Christmas for kids who many not be able to have one otherwise," said Salvation Army Envoy Ed Hoskins.
Several facets of the program are new this year, including the ability for families to sign up children up to age 17 as long as they are still in high school, said Chris Vallette, development director. Additionally, there are remote sign-up and delivery locations for families who may not be able to make the trip to Big Rapids.
"This year, we'll have remote registration and the option for remote pick-up," Hoskins said. "We'll still have the toy store, where clients shop for free items but to make it as convenient as possible, they'll have the opportunity to choose either to do a toy shop pick-up, where they do their own shopping, or choose any one of our remote locations for delivery on designated dates."
Sign up dates and locations include from 10 a.m. to 2 p.m. weekdays from Monday, Oct. 30, to Friday, Nov. 10, at the Big Rapids Salvation Army office, 325 Linden St., Big Rapids. Evening sign-up dates at the office will take place from 4 to 7 p.m. on Thursday, Nov. 2, and Monday, Nov. 6.
Remote sign-up locations and dates include 4 to 7 p.m. on Thursday, Nov. 9, at Trinity Fellowship—Newaygo, 53 E 88th St., Newaygo; and the same times and dates at the Fork Township Community Center, 3265 20 Mile Road, Barryton. From 4 to 7 p.m. on Friday, Nov. 10, sign-ups will take place at the Baldwin Congregational Church, 870 Beech St., Baldwin; and Pine River Elementary School, 408 W. Gilbert St., LeRoy.
To register, adults need to bring a picture ID with a current local address; proof of all household income; identification for each child being registered that shows their date of birth, such as a Medicaid card, birth certificate, shot record or school record; and, if the adult is not the biological parent, they will need to bring custody or guardianship papers.
When families sign up, they are given distribution information. Salvation Army organizers coordinate with similar programs in each community to make sure there is no duplication between agencies, allowing the greatest number of people needing assistance to be served.
"Year after year, the community has supplied awesome gifts," Vallette said. "Year after year, the Ferris State University welding program is a big supporter, and last year the FSU Circle K Club gave $5,000 worth of toys. The program is sponsored by McDonald Chrysler and United Way."
Anyone who wishes to support the Angel Tree program can drop off new, unwrapped toys at collection boxes located at the Salvation Army offices on Linden Street, the Salvation Army Family Store, Immanuel Lutheran Church, United Methodist Church, St. Paul's Church, Huntington Bank, Red Fox Market, Hillcrest/Oakwood Apartments, Hometown Pharmacy, Chemical Bank—Downtown, VanDries Home Furniture, JC Penney, Walmart, Edward Jones—Michelle Moen, Three Girls Bakery and Lake Osceola State Bank branches at Perry Avenue and Reed City.