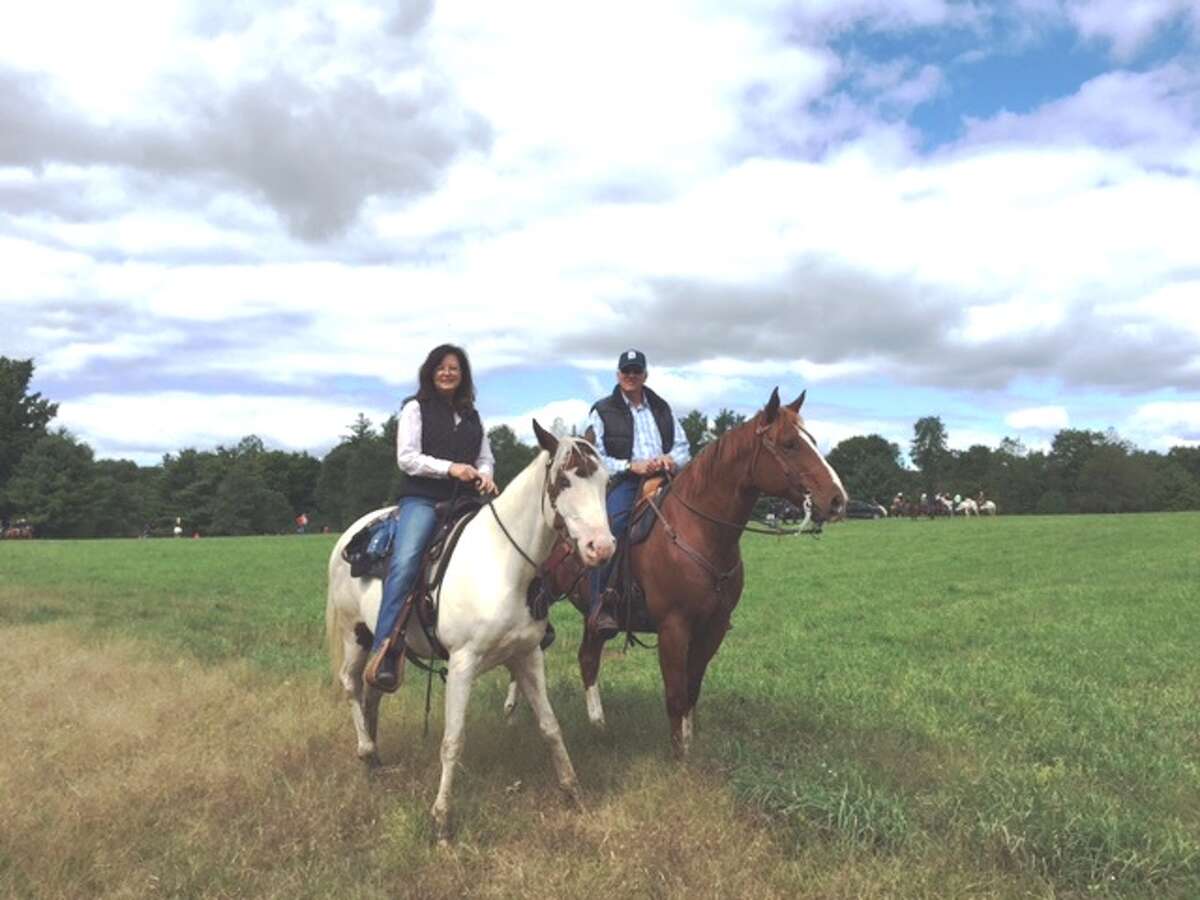 Fundraiser helps Susan P. Wheatlake Regional Cancer Center patients
Submitted to the Herald Review
CHASE — An unusual fundraising opportunity is on tap to help area cancer patients on Saturday, Sept. 16, at D Bar D Ranch in Chase. It's the 7th annual Ride for a Cure, and in this case "ride" means on horseback or in horse-drawn wagons.
The $25-per-person event benefits Spectrum Health's Susan P. Wheatlake Regional Cancer Center in Reed City. Additional donations are welcome and there also will be a silent auction.
"Our camping family has been seriously touched by cancer," said Don Beach, D Bar D Ranch owner and trail boss. "So it's a good fit for us. We want to thank those who treat patients by raising money for the important work of the cancer center."
A four-hour trail ride will take place at 1 p.m and a two-hour ride will start at 2 p.m. Wagon rides also are available for those without a horse. The event will include a pig roast and evening entertainment by the Stolen Horses Band.
Associated events span the whole weekend, from 5 p.m. Friday, including music by the Borderline Band, through the pancake breakfast from 8:30 to 11:30 a.m. on Sunday. Overnight camping is available.
"We are so appreciative of the creative events organized by the D Bar D staff to benefit our patients and the cancer center," said Irene Balowski, director of the Susan P. Wheatlake Regional Cancer Center. "On behalf of all of us, we encourage everyone to join in the fun, for a great cause."
A pledge sheet is available online at dbardranchmichigan.com, and pledges also can be made by calling (231) 832-3143. D Bar D Ranch is located at 6746 East 64th St., Chase.