This is a carousel. Use Next and Previous buttons to navigate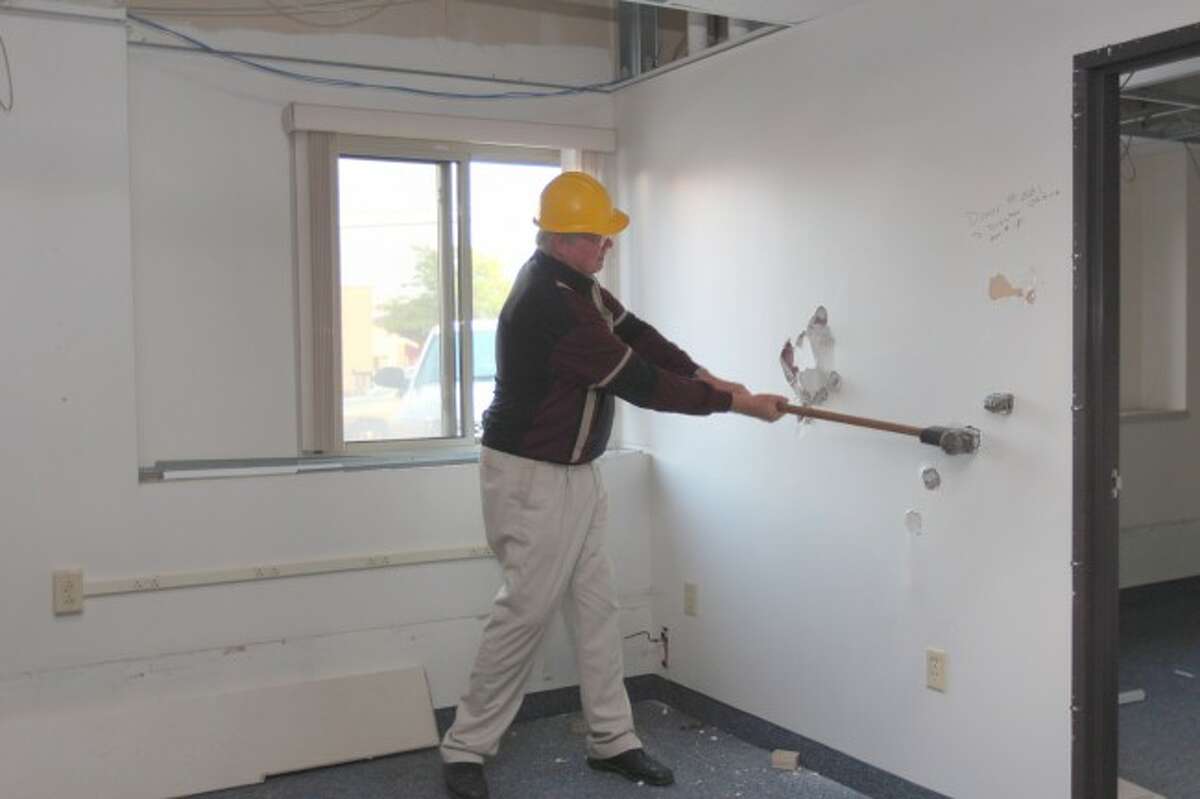 REED CITY — Fresh life will be breathed into the former St. Philip Neri School site as construction for the new Reed City Area District Library site is expected to begin this month.
A groundbreaking ceremony took place on Sept. 30 at the site on Chestnut Street, where representatives from Reed City, Lincoln Township and Richmond Township came together to mark the beginning of an exciting period. Many took turns smashing holes into a wall with a sledge hammer, smiling as each hit made way for progress.