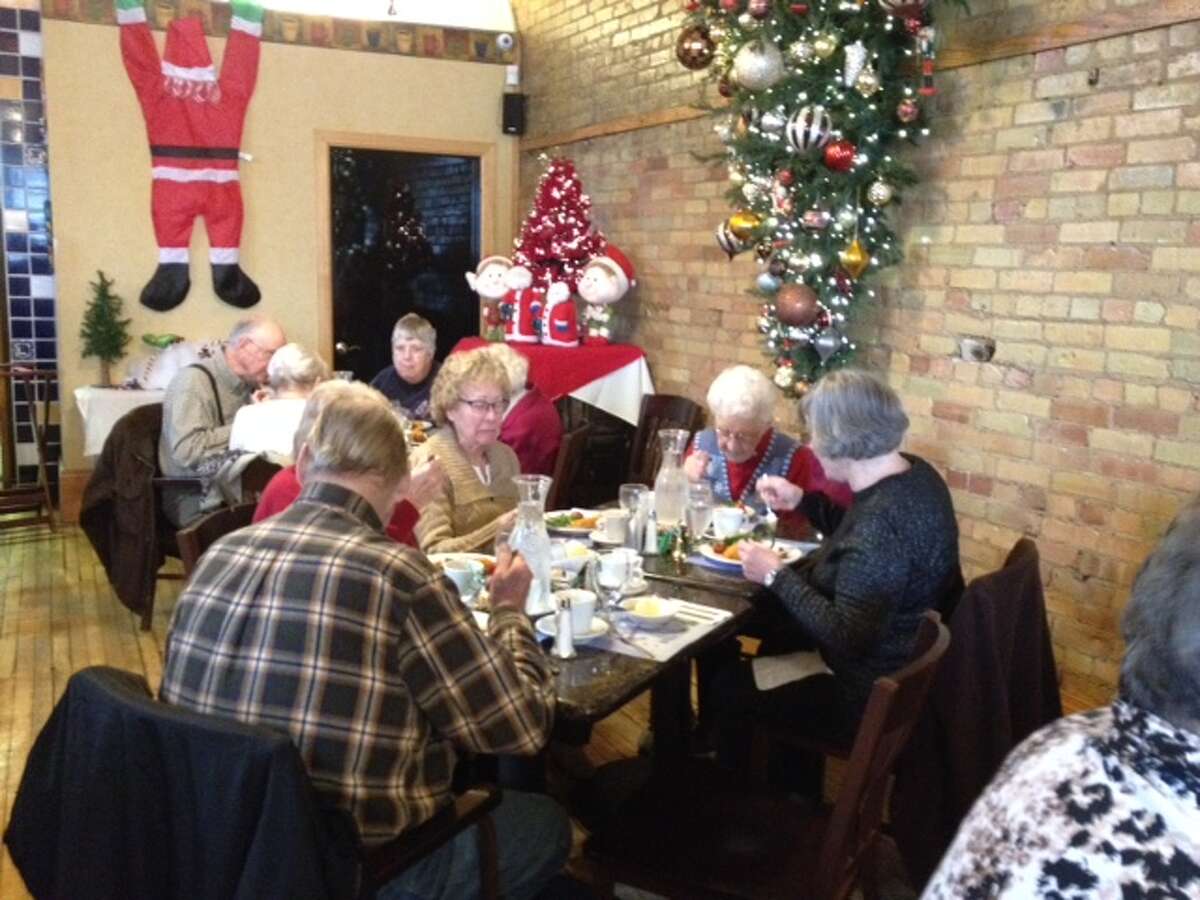 REED CITY — Area seniors were able to get in the holiday spirit on Saturday, Dec. 3.
The Reed City General Federation of Women's Clubs offered a Senior Citizens Christmas Dinner for 45 residents at Pere Marquette Catering.
Shelly Scharlow, Deb and Lori from Pere Marquette, along with 12 members of GFWC helped serve the seniors their dinner, including salad, chicken cor don bleu, roasted potatoes, green beans and a roll. Dinner was followed by strawberry cheesecake.
Seniors attending the dinner received a special Christmas ornament made by the GFWC women.
Local businesses helped maek the dinner a reality, said Scharlow.
"We hope to double our numbers next year and serve more of our Reed City seniors a Christmas dinner," she added.