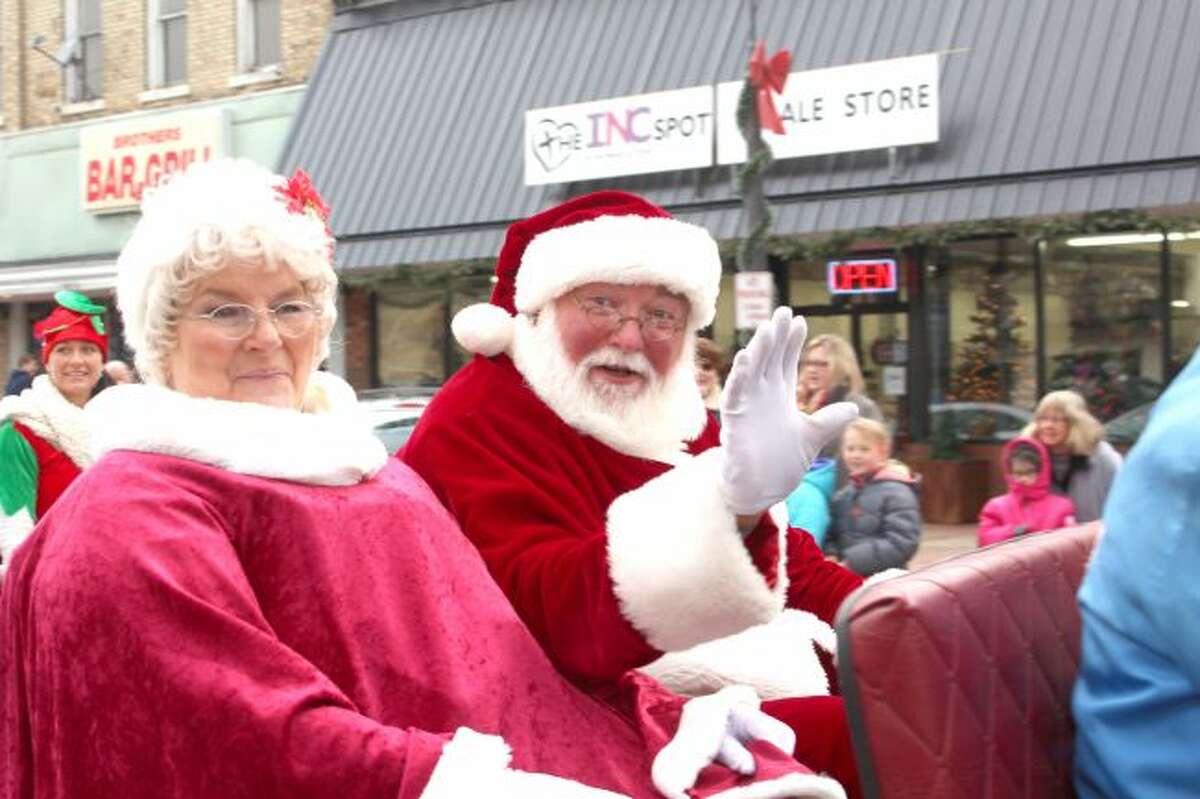 REED CITY — Once the Thanksgiving leftovers are cleared away, it's time to ring in the Christmas season in Reed City with this year's Evergreen Festival.
"The Evergreen Festival is the annual kickoff to the holiday season and marks the arrival of Santa and Mrs. Claus," said Chastity Eads, interim executive director of the Reed City Chamber of Commerce.
The annual celebration takes place Friday, Nov. 24, and Saturday, Nov. 25, beginning with the Evergreen Festival Arts and Crafts Show from 9 a.m. to 4 p.m. on Friday. The craft show is sponsored by Reed City Community Education, part of Reed City Area Public Schools.
"The craft show usually has over 130 vendors and takes up the entire high school, throughout the cafeteria, down the hallways and the upper gym," Eads said.
Following the opening day of the craft show, the second annual Christmas tree lighting will take place at 7 p.m. Friday at the Reed City Depot. The event is sponsored by the Trinity Lutheran Church Mens Group.
"We'll have Christmas carols, cookies, cocoa and the fire pit is usually going," Eads said. "Then we'll have the ceremonial lighting of the Christmas tree at the Depot."
Saturday morning begins again with the craft show, which runs from 9 a.m. to 3 p.m. While some vendors do set up both days, Eads noted some come only Friday or only Saturday, so shoppers may want to visit twice to be sure not to miss anything.
At 1 p.m., the Evergreen Festival Parade will make its way through downtown to the Depot. Parade line-up begins at 12:30 p.m. at the corner of Sears and Franklin streets. The parade proceeds from Sears Street down Uptown Avenue to the Depot.
"Directly following the parade, Santa, Mrs. Claus, the elves and reindeer will be at the Depot until 3 p.m. for photos," Eads said. "While they're there, families also can go in the Depot and decorate cookies and have hot cocoa. Each year we've had over 400 kids in attendance."
There is no cost to enjoy the cookie decorating and cocoa or to see Santa Claus. The events are sponsored by area businesses and the Reed City Chamber of Commerce.
The theme for this year's festival is the "Gift of Giving," and parade entries are encouraged to reflect the theme, Eads noted.
"It's just a fun, festive afternoon," she said. "You can make a whole day of it. You can start your day at the craft show. It takes an hour or two to go through the whole craft show. It's also Small Business Saturday, so you can take the opportunity to do some shopping downtown prior to the parade. There's a lot of great shops and eateries open during that time.
"Overall, it's a festive afternoon and another great way to be part of the community and support local businesses and the downtown area."