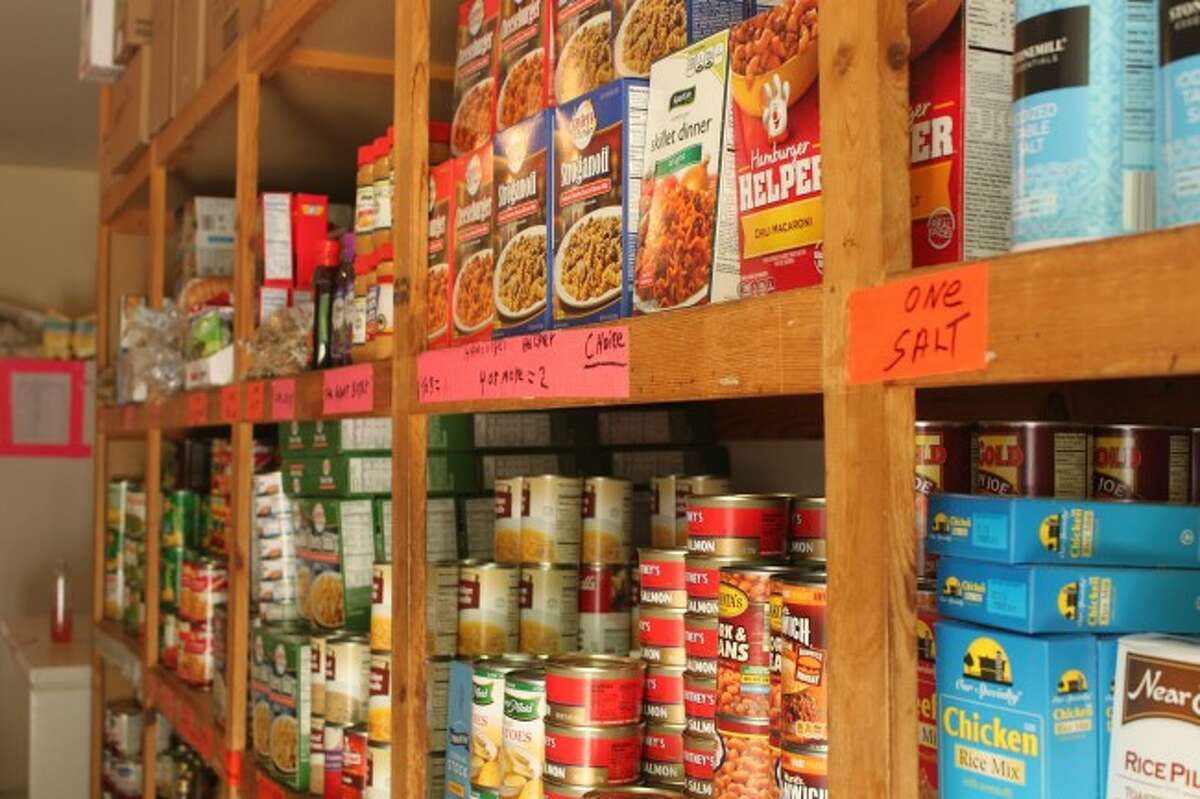 Special to the Herald Review
REED CITY — The Reed City Area Ministerial Association Food Pantry will be able to provide more food for residents in need thanks to support received from the Osceola County Community Foundation.
The community foundation recently presented the food pantry with a $6,000 grant to be used for purchasing food. Burley Russell, pantry coordinator, is excited to receive the support from the foundation.
"It helps the pantry out," he said. "That's what keep us going as a ministry and community on this. It's very exciting."
The community foundation is able to provide support to organizations like the food pantry with the interest provided by the foundation's principal funds, which have grown over the years, according to Larry Neiderheide, president of the Osceola County Community Foundation.
"People donate the money over the years and it goes into the foundation, but that money will always stay there," he said. "That principal will always stay there and be giving, and the interest is drawn off that money. So roughly since 1994 to now, we've gone from that original $50,000 to $6.8 million."
The food pantry is a constant need, Neiderheide said.
"I think hunger is a huge factor in northern Michigan and Osceola County," he said. "So if we can give $6,000, it won't be long before it's gone."
Need for the pantry in the community has been growing, especially among seniors in the community, according to Robert Pooley, pantry co-coordinator.
"The biggest population area that's increased is the senior citizens," he said.
"They've got to that point where they're on fixed incomes and they need help," Neiderheide added.
Sometimes residents have a hard time reaching out for help from organizations like the RCAMA food pantry, Pooley said.
"It's not easy for a lot of people to come to the pantry. It's very difficult," he said. "There are always those people that take advantage of every situation, but the majority of people don't take advantage. You see tears in their eyes when they come to get food."