This is a carousel. Use Next and Previous buttons to navigate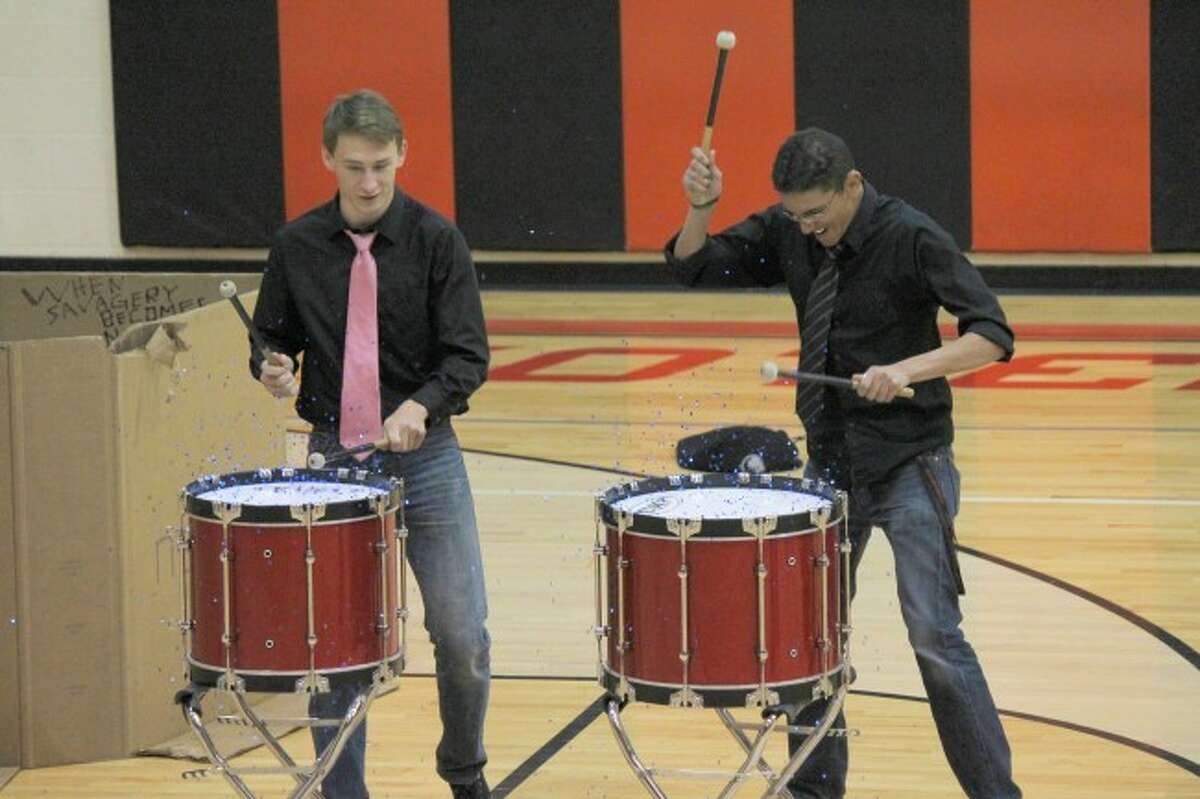 REED CITY — Schools that are part of the Central State Activities Association, or CSAA, participate in many sporting events throughout the year. Every spring, one event focuses on the arts.
The CSAA Gold Division Talent Review and Fine Arts Showcase gives students in ninth through 12th grade the opportunity to enter fine arts exhibits to be judged for all conference titles. Students also auditioned at each of the seven participating schools for the talent portion of this event. From those auditions, school judges picked two acts to be sent to a final audition, at which the top seven were selected for the tour.