This is a carousel. Use Next and Previous buttons to navigate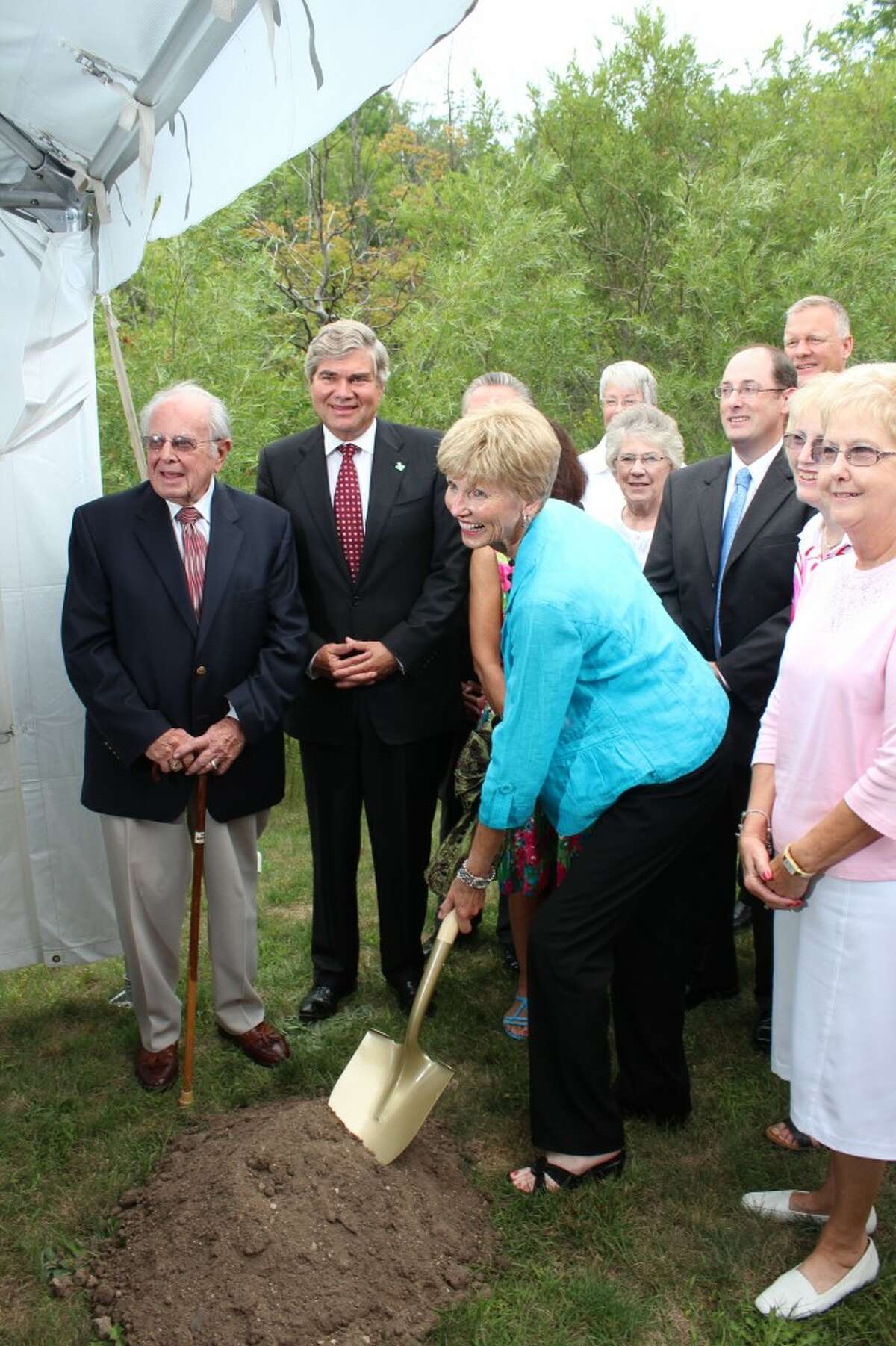 New regional cancer center named after Susan Wheatlake

REED CITY — When Susan Wheatlake took the stage at the groundbreaking ceremony for a cancer center in Reed City bearing her name, she told supporters she would try not to cry. Bringing hope close to home with the Susan P. Wheatlake Regional Cancer Center was a dream come true for the seven-year cancer patient. "This is the culmination of a life-long dream," Wheatlake said. "A regional cancer center that provides enlightenment and encouragement, along with state-of-the-art solutions for comprehensive cancer care is a dynamite combination." The name of the $8.9 million cancer center was announced at the groundbreaking ceremony Thursday by Sam Daugherty, Spectrum Reed City Hospital and Mecosta County Medical Center chief operating officer. "It was an easy choice to find a name for this new center. The dedication of the Wheatlakes to helping fight cancer in this area has made the name selection most appropriate," Daugherty said. "There is integrity and trust that accompanies the Wheatlake name." Wheatlake, who has received cancer treatment in Reed City as well as in Grand Rapids, said the benefits of care close to home are immeasurable. "It is so much easier, not only on me but on my family and my friends, to be treated closer to home," Wheatlake said. "Long travel days can be exhausting and stressful for everyone." The center will include a 9,000 square-foot addition off the current Crossroads Radiation Therapy Center as well as a redesign of the building. New state-of-the-art technology will replace existing technology and all phases of cancer diagnosis and treatment will be brought together under one roof. In the next few months, cement will be poured on the north side of the building for a temporary vault that will house a new linear accelerator. Construction to expand the facility on the south of the current building in November. The new facility is scheduled to be open in the summer of 2013. "It's a great day and a historic day for this community," Daugherty said. Of the $8.9 million price tag, $2.4 million must be raised by the community. Wheatlake and her husband, Frank, offered a substantial "lead gift" to help move the project forward. "The Reed City Hospital board of directors is so very, very grateful to the Wheatlake family for their most generous donation," said board representative David Langworthy. For Irene Balowski, close friend and supporter of Wheatlake, news of the gift was heartwarming and welcome. "Susan and Frank Wheatlake are very passionate about the fight against cancer," said Balowski, who serves as Spectrum Health Reed City Hospital's director of cancer services. "It was natural, and yet still so special, that they would continue their efforts with this donation. They know how much this center will mean to the community" Spectrum employees also contributed to the project through a Family Campaign implemented within the Spectrum system. "Staff members have raised close to $200,000 — the largest amount ever in such a campaign," Langworthy said. "People really believe in this project." Between the Wheatlake gift, other philanthropic donations, staff fundraisers and donation collection campaigns, the capital campaign committee currently is half way to the goal of $2.4 million. Fundraising will be ongoing as construction of the facility begins. At the ceremony Thursday, Reed City attorney Dave Porteous encouraged supporters not to be intimidated by the size of the goal. "As we sit here today I can say with absolute commitment, we can do it," Porteous said. There are many opportunities for donating to the new center and additional facility naming opportunities as well. For more information on how to donate to the new center, contact Christie Carlson, development director of the Spectrum Foundation at Reed City Hospital, at (231) 832-7184.