This is a carousel. Use Next and Previous buttons to navigate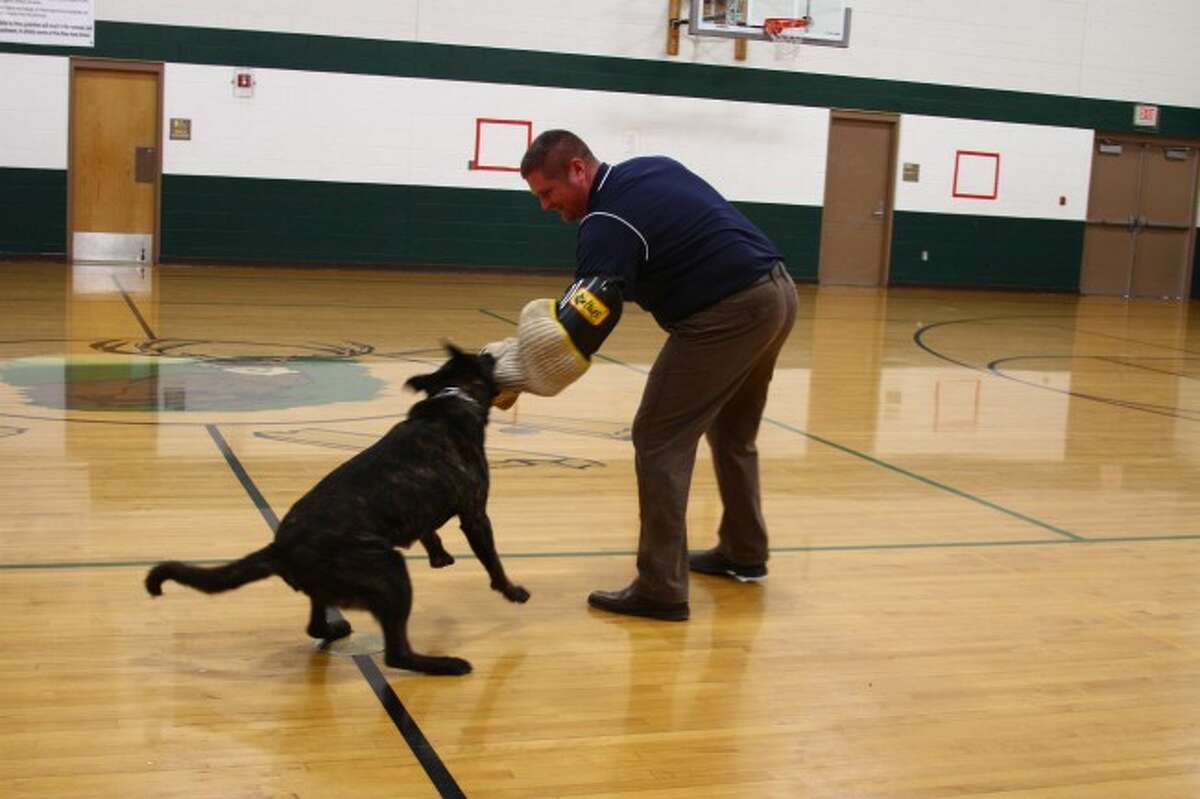 LEROY  — A Pine River High School student's class assignment led to a special presentation Friday about something close to his heart.
Austin Halladay, a sophomore, wrote a paper about "Blue Lives Matter," a topic focusing on police officers killed in the line of duty and promoting the good deeds police often do in their daily work. The issue is something near and dear to Halladay  — his father is Undersheriff Justin Halladay of the Osceola County Sheriff's Office.