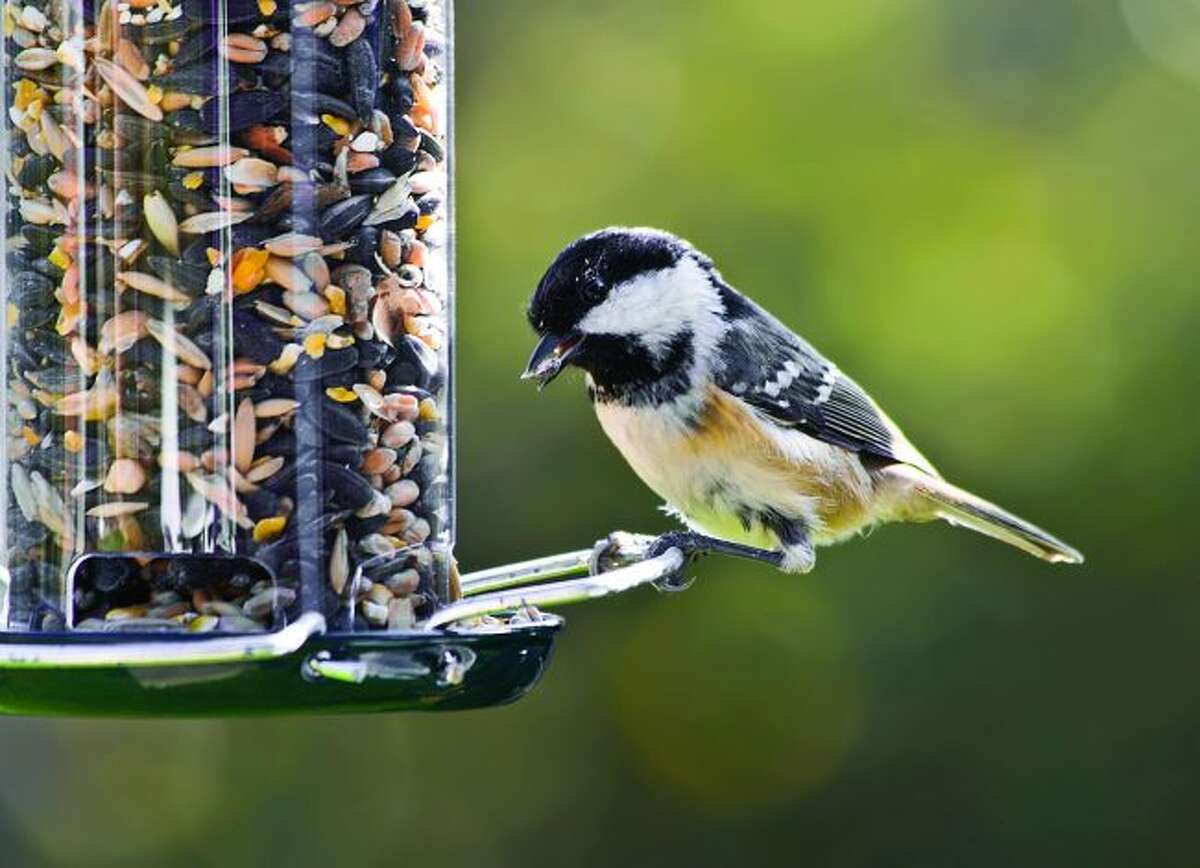 People... most people... like birds.
Bird watching (or more correctly "birding") is a popular pastime and big business.
According to the U.S. Fish and Wildlife Service, in a study carried out a few years back, some 52.8 million Americans take part in some birding activity (watching, photographing, feeding) around their homes on a regular basis and spend billions of dollars each year while doing so.
Much of this involves simply putting out food and watching the avian critters flutter down to feed.
The activity around a bird feeder is exciting to the eyes and calming to the soul.
Some folks don't need to identify every species of bird they see at backyard feeders. Others feel a real drive to get to know each and every bird stopping by for a meal. Many, many people keep lists of birds and having a new visitors land at an outdoor feeder is always a thrill.
At this time of year it is always exciting to suddenly see a flock of snow buntings at the edge of fields while driving through the area.
And "they say" it should be possible to spot a snowy owl sometime this winter. (They seem to be more prevalent than in years past.)
Many people love to photograph visitors to their feeders — be they birds or pesky squirrels!
And here, we cut to the chase.
We want to see the photos you take of birds by the feeders or out in the wilds of Mecosta, Osceola, Lake and neighboring counties. We want to share the beauty and the joy of birding with others.
We know our readers are truly passionate about birds, birding, bird feeding and more.
We sincerely want to share the passion. We would love to create a Birds and Birding page on a regular basis in the Pioneer — a forum for birding, feeding, watching, labeling, passing on information as to who has seen what… and where. Anything.
If you REALLY love birds and birding, join in the fun.
AND as an extra added incentive, we are offering prizes for the best two photos as selected by an exacting panel of judges. The top photographer will receive a pair of Nikon 7548 Monarch 7 8 x 42 binoculars, valued at $499.99. The second-place winner will receive one 40-pound bag of mixed bird seed and one 50-pound bag of sunflower seeds, courtesy of Big Rapids Farm and Garden.
So… if you want to share your enjoyment of birds and birding with the rest of our readership — email your photos (JPEG format, please) with the subject line Bird Photo Contest to jcrees@pioneergroup.com, or visit our office and bring your hard-copy photos before Feb. 14.
Happy birding!