This is a carousel. Use Next and Previous buttons to navigate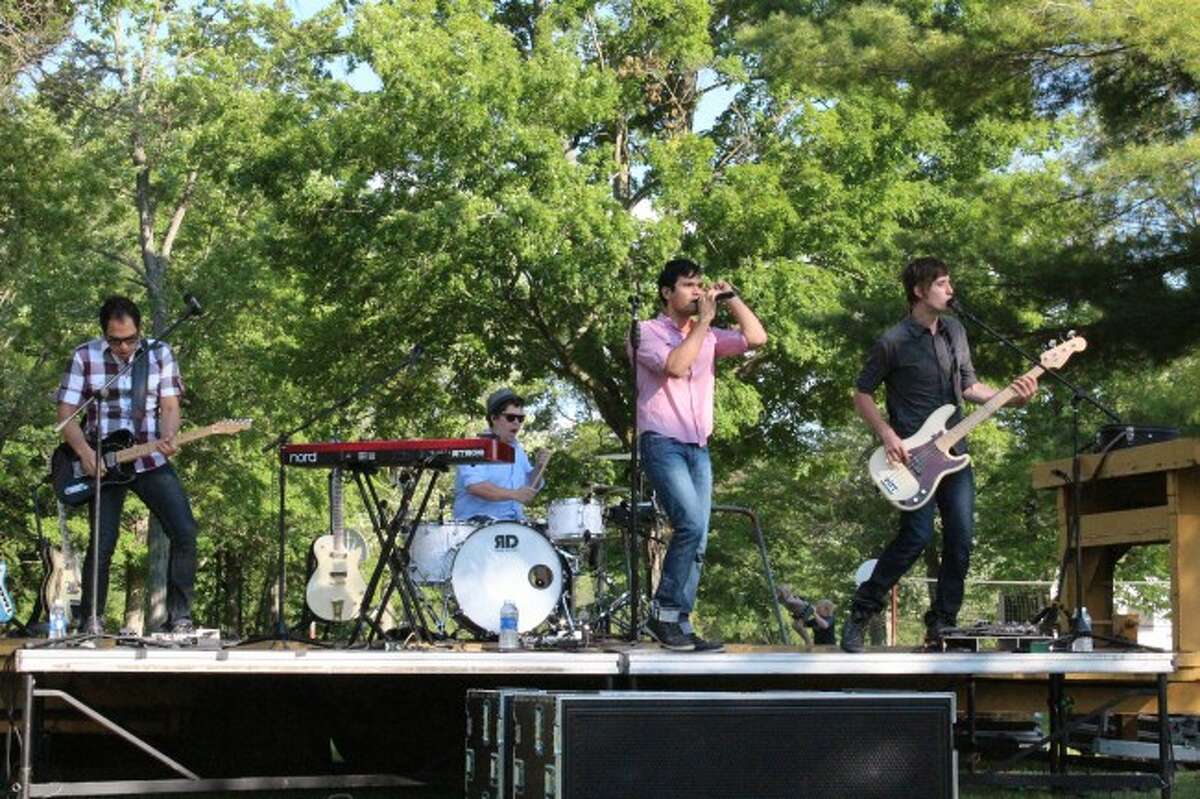 EVART — Music will soar through the city of Evart this summer as warm weather brings an opportunity for outdoor concerts and performances in the community. The 21st annual Musicale Summer Concert Series, hosted by the Evart Downtown Development Authority, is an event for all ages who love all different types of music. Hundreds are drawn to the city each summer to enjoy an evening of family-friendly, toe-tapping tunes. "I'm super excited for the lineup this year," said DDA Director Al Weinberg. "I think we have a lot of great groups coming in." Nine concert events are scheduled from June through August, offering free entertainment at one of many city locations, such as the Evart Depot, Riverside Park and Main Street. Genres including classic rock, oldies, folk, country and pop will be represented this year. New to the 2014 itinerary includes The OBB, or The Oswald Brothers Band, which is a Christian contemporary group offering upbeat, positive messages. The Kari Lynch Band, a country-pop group, which hails from Clare, will take the stage during the June 28 Chalk Art Festival on Main Street. Musicale veterans include the Goldmine Pickers, 33rd Street Band and Elvis tribute artist Jake Slater. In addition, to celebrate 50 years since the British Invasion, the Beatles tribute band known as Shout! will take the stage in July. To close the Musicale season with a bang, a Wildcat Block Party will take place on Thursday, Aug. 28, on Main Street. The event will feature all Evart Public Schools has to offer. "We thought any time we can partner with the school is a win for us," Weinberg said. "It's a fun kick off to the school year and it enables a lot of people to look at what the schools are doing. Schools really affect the community and interaction with them is key." Weinberg said Musicale could not take place without support and donations from local individuals and businesses, along with grants from the Osceola County Community Foundation. Full Musicale schedules can be found around the Evart community and on evart.org. In case of rain, the performances will take place inside of Crossroads Community Church across from the depot building.
The 2014 Musicale schedule is as follows:

From 6:30 to 8:30 p.m. on June 6 — Goldmine Pickers at the Evart Depot
From 6:30 to 8:30 p.m. on June 12 — The OBB at Riverside Park
From 6:30 to 8:30 p.m. on June 19 — Jake Slater as Elvis at the Evart Depot
From 7 to 10 p.m. on July 3 — 33rd Street Band at the Osceola County Fairgrounds
From 6:30 to 8:30 p.m. on July 26 — Shout! Beatles Tribute Band at the Evart Depot
From 7 to 9 p.m. on Aug. 1, and from 1 to 9 p.m. on Aug. 2 — Evart Folk Fest at the Evart Depot
From 6:30 to 8:30 p.m. on Aug. 15 — Swing Kings at the Evart Depot
From 5:30 to 6:30 p.m. on Aug. 28 — Wildcat Block Party on Main Street

Apart from Musicale, the Kari Lynch Band will take the stage from 10 a.m. to noon during the June 28 Chalk Art Festival on Main Street.