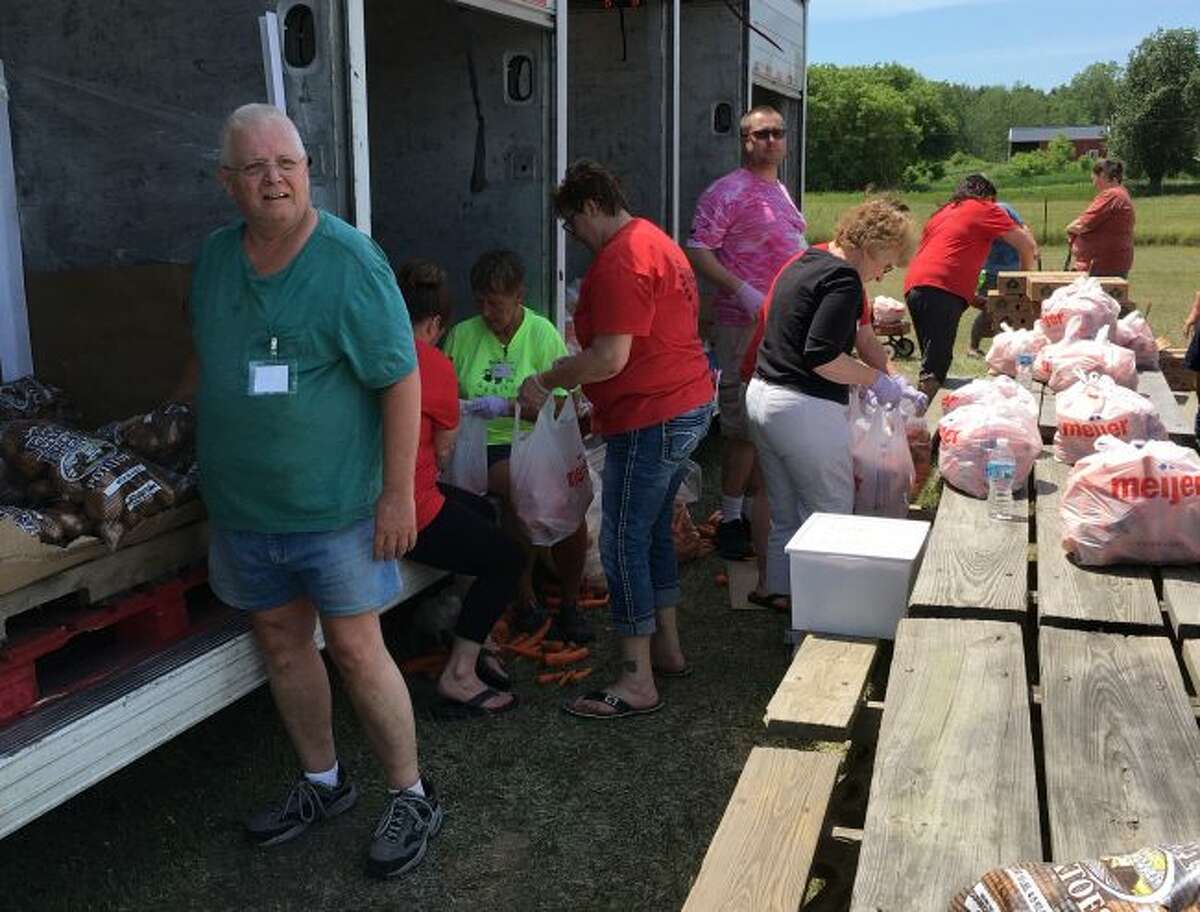 BARRYTON — People looking for a way to keep the shelves stocked and food on the table will have another option beginning Saturday.
The Barryton Area Mobile Food Pantry will kick off its ninth year of helping the community with a food distribution event on Saturday, June 9, at the Fork Township Community Building, 3265 20 Mile Road, Barryton. Registration begins at noon and the distribution will start at 2 p.m.
"There are no qualifications. People can just show up," said board member Karen McKenzie, adding the food is available to anyone, regardless of county of residence.
Recipients should bring a photo ID and one other document with their name and correct address on it, as well as a basket, box or cart to hold the food.
"We have enough food for easily 200 families because it's a 10,000-pound truck from Feeding America," McKenzie said. "Everyone is guaranteed to get food. Our numbers have been running about 150 families."
Volunteers are always needed to help out, she said. Anyone wishing to volunteer is asked to arrive at 1 p.m. and dress appropriately for working outdoors that day.
The mobile food pantry began with a Leadership Mecosta Class of 2009 class project and has taken on a life of its own in the years since. McKenzie is the last remaining original board member still serving on the nine-member panel. The mobile pantry is offered at the same time on the second Saturday of every month through December.
"We're there to give a hand up to anyone. We don't ask them to tell us their life story or bring qualifying documents. Our goals is to help as many people as possible," McKenzie said. "We're not solving world hunger — we're just trying to give a hand up."