This is a carousel. Use Next and Previous buttons to navigate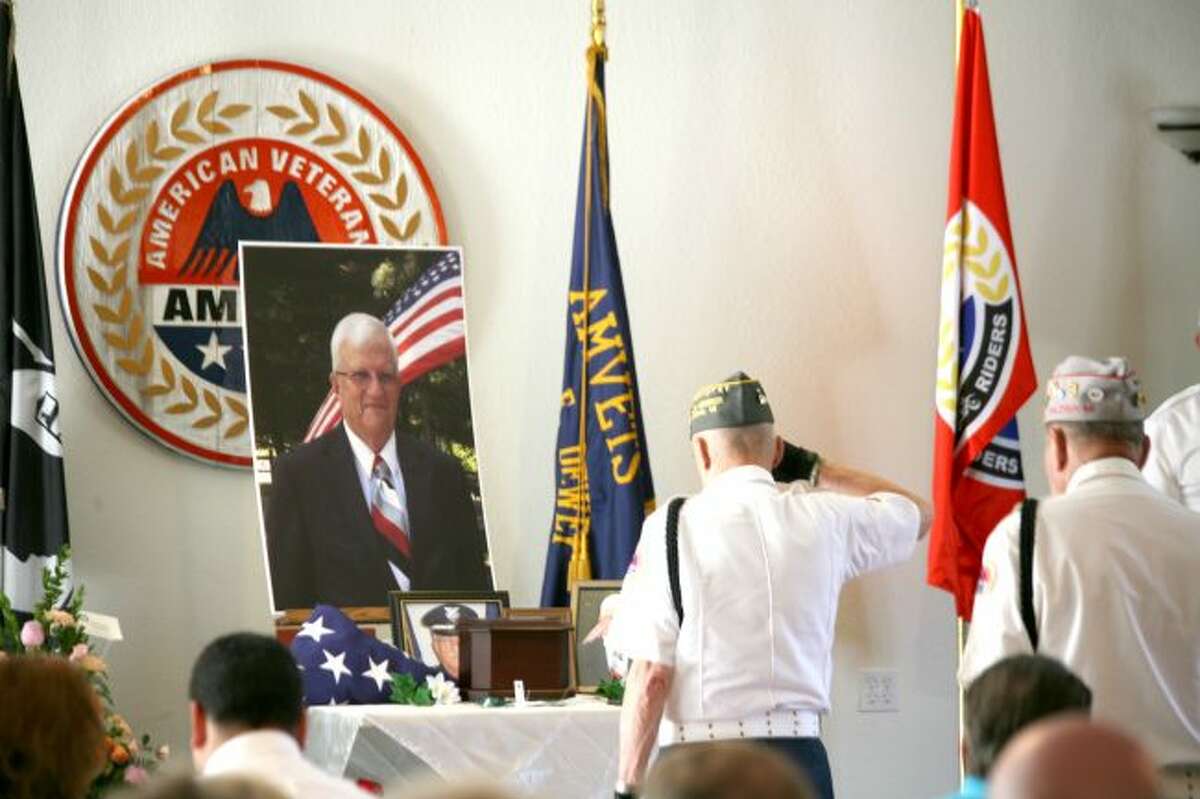 BALDWIN — On Saturday, June 4, a portion of M-37 running through Lake County was closed down as hundreds of vehicles took to the roads in a final sign of respect for former law enforcement officer, Vietnam War veteran and community leader Michael Lee Dermyer.
Dermyer passed away at his home on May 28. A funeral service took place at St. Ann's Catholic Church in Baldwin, before those in attendance, as well as scores of emergency service personnel and AMVETS riders, escorted his remains to AMVETS Post No. 1988 where a memorial service was hosted.