This is a carousel. Use Next and Previous buttons to navigate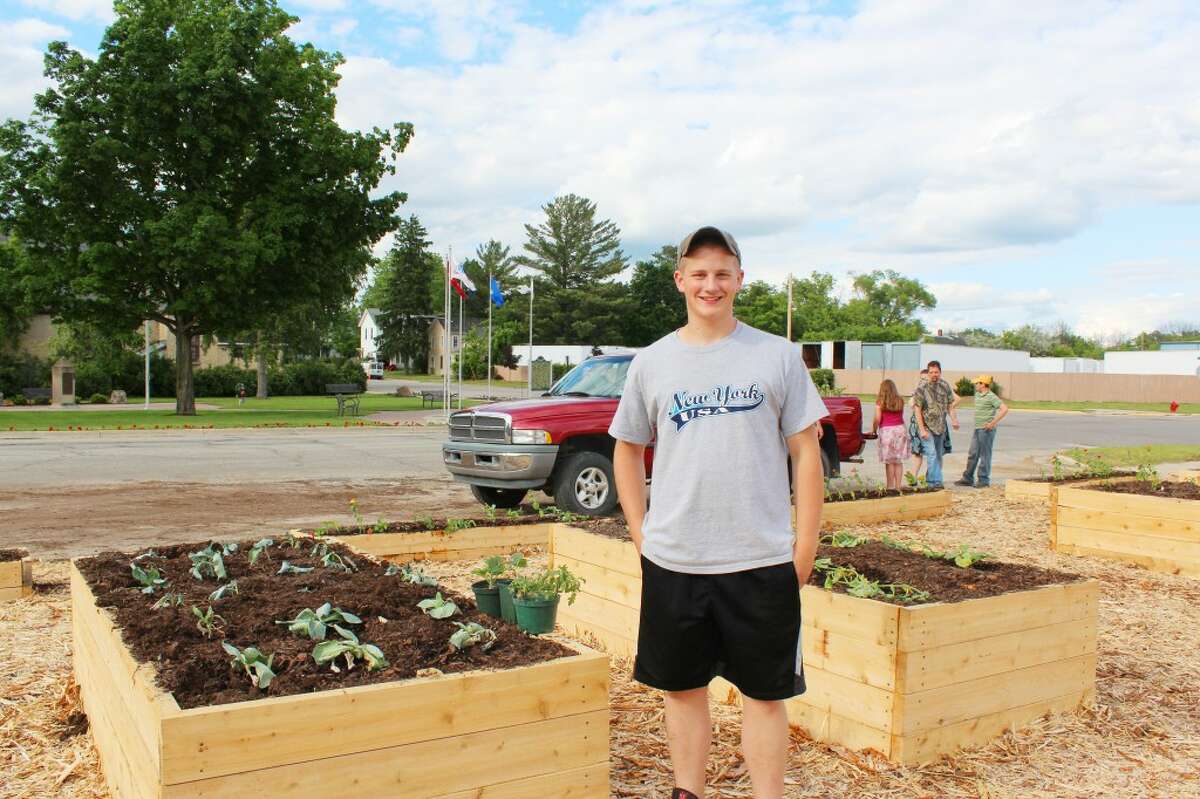 DDA seeks local gardeners for summer project

EVART — Green thumbs and novice gardeners alike have the opportunity to help brighten, beautify and enhance the downtown Evart district through the summer months. The community garden, cultivated by Eagle Scout Nathan Renne last year, will be used again to benefit the city, but now with a long-term plan. "We've changed the focus a little bit. What we're doing this year is modeling it after other successful community gardens in the state," said Evart Downtown Development Authority Director Al Weinberg. In the plot, located on Main Street across from the post office, 24 boxes will be refurbished and available for area residents to get their hands dirty planting flowers and vegetables. Half of the boxes are four-foot-by-eight-foot and half are two-foot-by-eight-foot in size. Weinberg said there is no cost to claim a box and they will be given on a first-come-first-serve basis. All boxes are accessible to the physically disabled, he added. Interested community members can pick up a garden box application at Evart City Hall, Morgan Composting, Shore Nursery and the Evart Public Library. Deb Booher, the director of the Higher Ground Program through Love, Inc., said five families in the program have signed up for a box and plan to grow mainly vegetable plants. One of the focuses in the program is "healthy lifestyles," which fits perfectly into the community garden. "The families are in the program learning new skills, and this seems like a good way to do that," said Booher, adding she is excited for the opportunity. "Many of them mentioned gardening is an activity they can do with their children and walk to," she added. Weinberg said 10 a.m. on June 1 will be the official time and day to begin planting in the garden and there will be gardening experts on hand to offer tips or assistance if needed. A learning experience for some, it can also be therapeutic for others and an opportunity for those who do not have a section of land to make their own. "This is a great thing even for people who have never gardened before," Weinberg said. "I think that there's enough people in the town that they will say, 'I want to be a part of that.'" Gardeners are asked to tend to their box three times each week and remove all plants by Sept. 30 or after the first hard freeze. Watering cans will be available in a locked storage bin on site and water can be retrieved from Guyton Park. As the goal is to keep the garden organic, herbicides are prohibited. Through the growing season, Weinberg said, the garden is expected to benefit the community and provide one more attraction to Evart. "I think anytime we can bring someone to the downtown area, that's a good thing. The community garden is going to be a source of pride. There's really no downside to the project," Weinberg added. He said the garden can provide the potential for further growth and beautification of the business district.