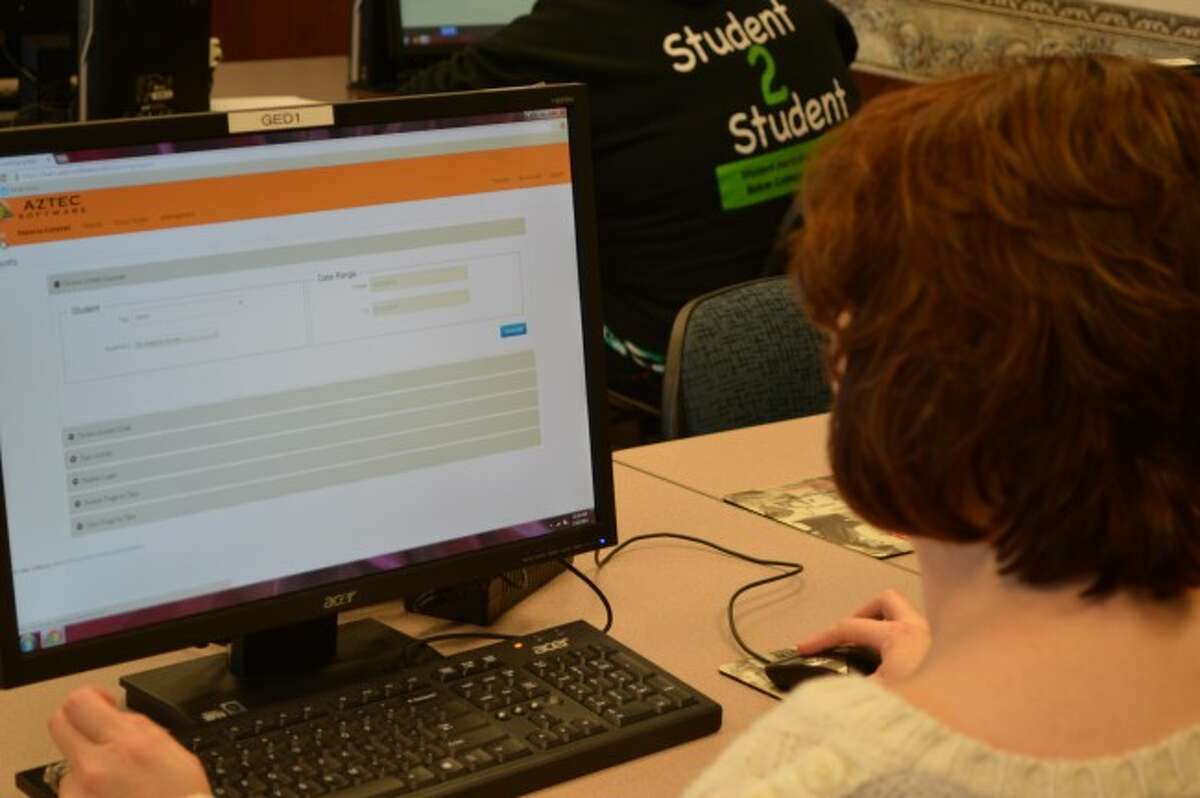 BIG RAPIDS — In order to earn a General Education Development credential, individuals must first earn a passing score on the required tests. For Michigan residents, that score was recently adjusted to 145 from 150.
The new passing score was recommended by the GED testing service, Pearson Vue, based on nationwide data on college performance collected over a year and a half, said Michelle Rasmussen, business services director for Michigan Works! West Central.
"The data showed students going on to post-secondary education were performing very competitively compared to high school graduates," Rasmussen said. "The new passing scores better align with high school equivalency."
Michigan follows 32 other states in adopting the new passing scores, which are retroactive to Jan. 1, 2014. For 700 adults around the state, this now means they passed a test they previously had not, according to a press release from the Michigan Talent Investment Agency, a state agency created in March 2015 to address the skills gap between available workers' abilities and employers' needs.
"Even though the score to pass was lowered, that doesn't mean they made the test easier," Rasmussen said. "The new scores better reflect what the high schools are teaching."
In the local area served by the Michigan Works! West Central office, seven people have now earned their GED thanks to the retroactive nature of the new standards: one in Mecosta County, two in Osceola County, one in Lake County and three in Newaygo County, Rasmussen added.
"This is a positive step for Michigan adults who are continuing on their career pathways," said Stephanie Comai, director of the Talent Investment Agency, in the release. "Earning a GED credential will open the door to opportunities such as post-secondary education and steady employment. This change enjoys the strong support of numerous stakeholders an is the right move for Michigan's families and economy."
In addition to people who now have their GED, some people now have a passing score on one of the tests required for the credential that they previously failed, which is the case for three people in Mecosta and Newaygo counties and two people in Osceola County.
"The significance of this is that the tester may have the confidence to continue testing now where some of them haven't tested in a while as they did not have passing scores previously," Rasmussen said.
Other changes to the scoring system created two new categories: GED College Ready, for those scoring 165 to 174, indicates readiness to enter college-level courses; and GED College Ready + Credit, for people scoring 175 to 200, which indicates the student can receive up to 10 college credits for work they've already completed.
Locally, one woman will achieve the GED College Ready + Credit status for her score of 181 on the reading language arts test, Rasmussen said. However, 10 credits are not an automatic guarantee, she noted.
"The college ready indicators are great because that indicates those individuals who are ready for college coursework and the plus credit level will give let them come into college with up to 10 credit hours," Rasmussen said. "That does vary based on the individual college policies."
According to U.S. Census Bureau data, 11.1 percent of Michigan's population between the ages of 25 and 64 do not have a high school diploma or GED, Rasmussen added. Locally that equals 1,931 people, or 10.2 percent, of the people in Mecosta County; 1,556 people, or 13.1 percent, in Osceola County; and 1.159 people, or 19.6 percent, in Lake County.