This is a carousel. Use Next and Previous buttons to navigate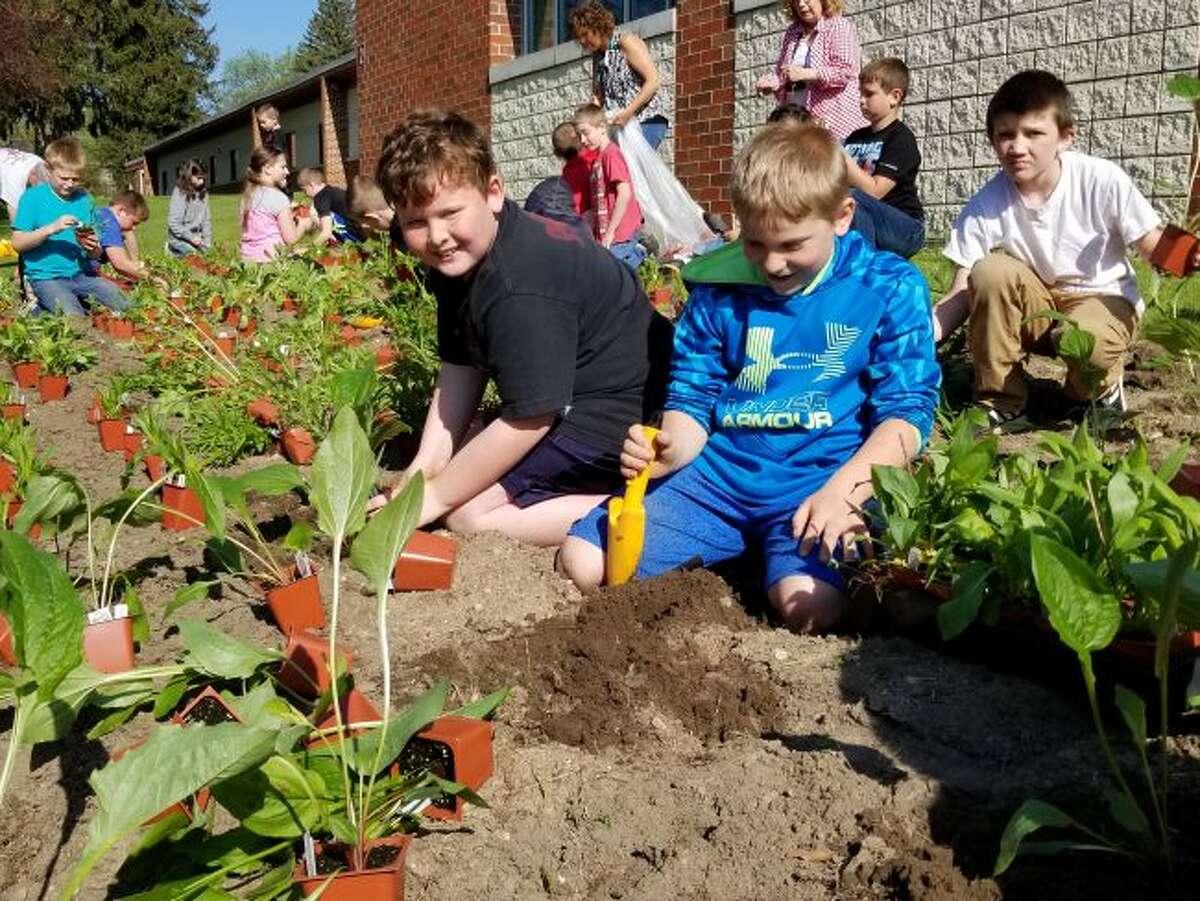 REED CITY — Armed with handheld cultivators and plastic trowels, G.T. Norman third- through fifth-graders spent Wednesday morning getting their hands dirty while helping the environment.
Groups of students worked throughout the morning, digging holes, planting and spreading mulch in the school's new rain garden, which was funded by Cargill. Through the partnership of Cargill, the Muskegon River Watershed Assembly and YouthWorks, students planted approximately 15 native species, such as wild lupine, common milkweed, black-eyed Susans, sneezeweed, blazing stars, purple coneflowers and more.