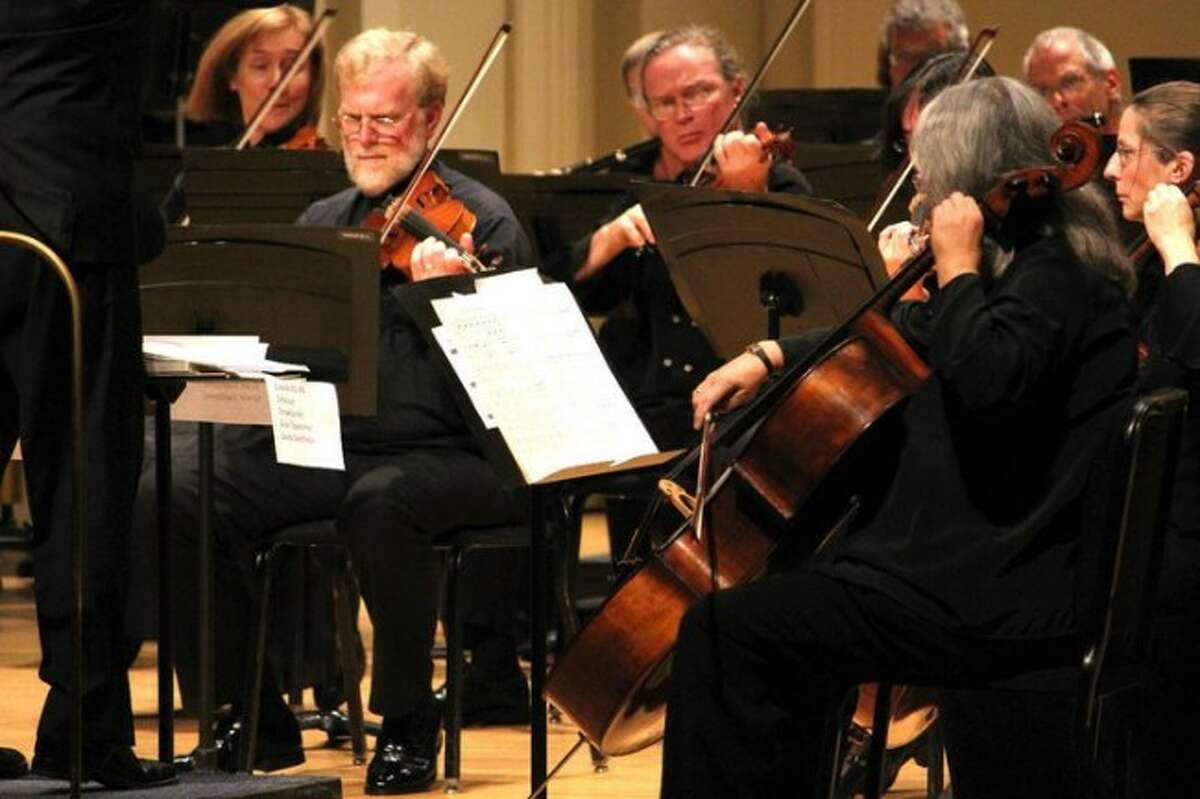 BIG RAPIDS – From steampunk to Shakespeare, from welding to liturgical dance, the eighth annual Festival of the Arts promises a whirlwind of events and experiences for community members.
The month-long arts celebration opens with a reception at 6 p.m. on Friday, Jan. 30, in the new University Center, 805 Campus Dr., Big Rapids. Keynote speaker Fareed Haque will be performing with Ed Mallett and Jeff Gabalis. The reception also will feature an exhibit entitled "Disparate Elements: A Steampunk Revolution" by national and international artists, and the Ferris State University Honors program will present its annual art show. Attendees will be able to vote for their favorite artwork, with the winners announced at the end of the reception.
The festival was a wintertime tradition for Ferris State University for many years until it died away. In 2008, retired Ferris professor Bruce Dilg helped it rise from the ashes. The recreated Festival of the Arts, however, tried to involve the community surrounding the school to a greater degree than the original event had.
It has worked.
Hundreds of people attend dozens of events throughout the Festival of the Arts. But Dilg doesn't measure success by a headcount; he measures it by the number of opportunities.
"Our goal is offer a wide diversity of art," said Dilg, Festival of the Arts chair. "We have 11 different categories of art we're bringing to the community this year. We'd like to have every event be filled with a lot of people, but we don't consider it a failure if it's not.
"I'd encourage people to experience art in unexpected ways," Dilg continued, pointing to the festival's motto this year of "Unexpected Art in Unexpected Places … Disparate Elements … Art brings Peace." "I'm hoping the average person coming to an event will come home with an awareness of art in their life that will help them have an enriched life."
As in past years, crowd favorites will be presented alongside new experiences. The ever-popular performance by the Grand Rapids Symphony will take place, as will welding and floral arranging workshops. New this year will be an Honors Art Show by Ferris State Honors program students, an interactive architecture event using Lego kits of famous buildings and an opportunity to visit with President Abraham Lincoln and his wife, Mary, portrayed by Fred and Bonnie Priebe.
With so many choices, it can be difficult to select which events to attend. Courtney Piercey, a Festival of the Arts board member, understands the problem and recommends a way to find a solution.
"Pick two or three events during the entire month that really pique your interest and go from there," she said. "This year, we as a board, paid close attention to offering many different kinds of art. There's at least one event for 99.999 percent of peoples' tastes."
Even the most popular events will see a few changes this year, Dilg noted.
For example, a grant from the Mecosta County Community Foundation and volunteer work by Ferris Honors students are combining to make the Grand Rapids Symphony performance more accessible to people who otherwise may not be able to attend. Bus transportation will be provided to the Nisbett Fairman Residences and area nursing homes to bring people to the performance. The Ferris students will be on board to help anyone needing assistance to safely enter and exit the bus and the auditorium.
Many of the events are interactive, such as the Lego Architecture offering.
"Lego created a series of sophisticated architectural models of famous buildings around the world," Dilg said. "Students in the architecture program will give a brief presentation and will help construct the models. We've also got Architectural Studio kits for anyone who wants to design their own building. We encourage people of all ages to come build."
While there are several traditional performances of music, theatre and dance, many of the artists also will be conducting workshops for the public to get involved. The abundance of hands-on activities is by design, said Jerena Keys, a member of the Festival of the Arts board.
"Over the past few years, what the Festival of Arts brings is an opportunity to investigate a lot of different kinds of art," she said. "It gives people the opportunity to try lots of different kinds of art and see if it's something they want to make part of their lives. The intention is to get as many people involved as possible and give people a chance to try out things they might not otherwise."
For a complete Festival of the Arts schedule, as well as any event updates, visit brfota.org.