This is a carousel. Use Next and Previous buttons to navigate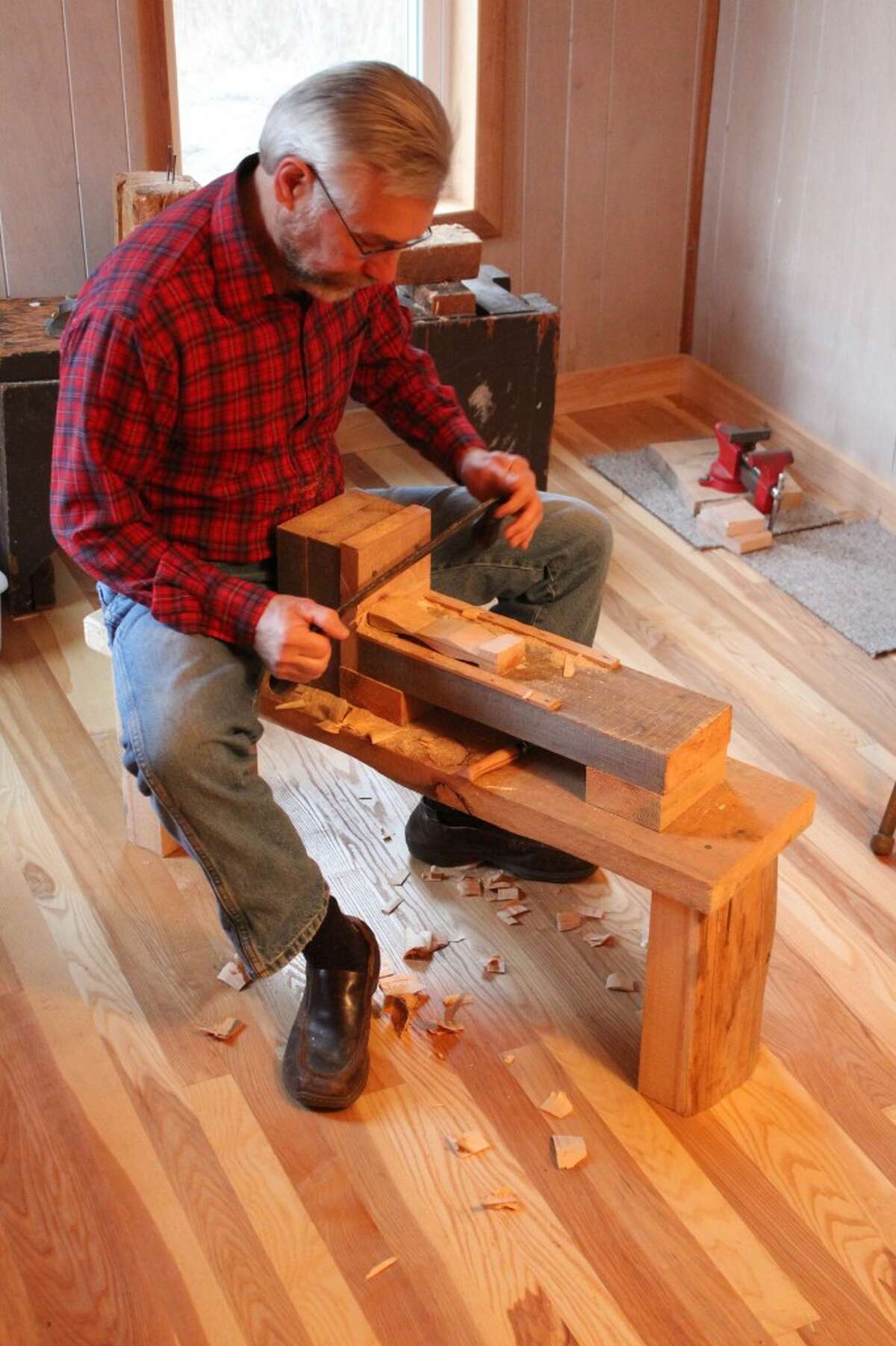 TUSTIN — While a small block of wood may be a worthless scrap in the hands of an unskilled craftsman, the same piece of wood in Glen VanAntwerp's hands is 30 minutes away from becoming a delicate work of art.
VanAntwerp makes cedar fans from a single piece of cedar ranging in size from a few inches long to a several-foot fence post.