This is a carousel. Use Next and Previous buttons to navigate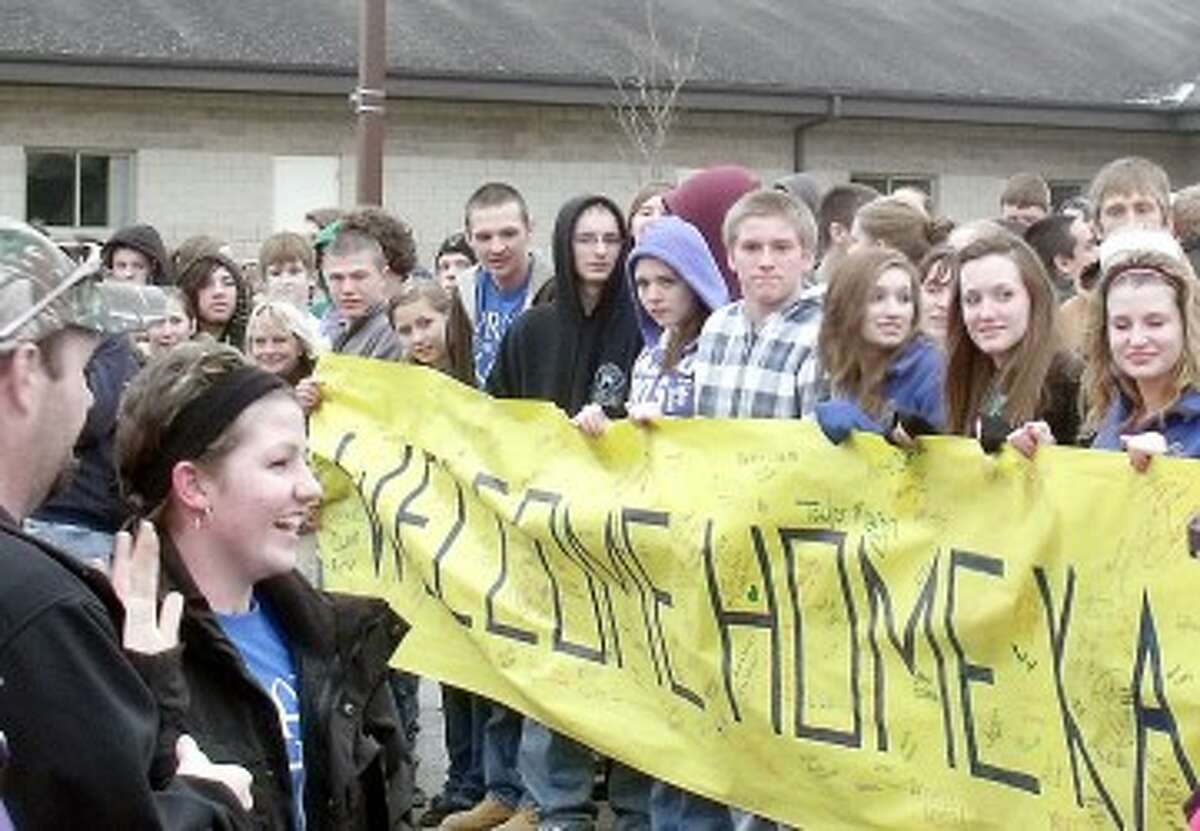 EHS graduate struck by a car in July returns after months of recovery

EVART — The welcome was warm and raucous. Evart residents filled the streets, turned on all the sirens, opened their hearts and welcomed one of their own home. There was unmitigated joy on parade in Evart on Friday afternoon, as Kate VanMourik came home after a too long stay away. On July 24, VanMourik was struck by a car while riding her bike along U.S. 10 in Evart. She was 18 at the time. The 2012 graduate of Evart High School sustained severe head trauma and was in critical condition for more than a month. She was later moved to a rehabilitation center in the Grand Rapids area where she initially remained unconscious but made slight improvements every day. At each step, with every little improvement in her condition, the hopes and prayers of the entire Evart and Osceola County community were answered bit by bit, and step by step. And there were a lot of prayers. Throughout the community, billboards, marquis and window placards encouraged residents, visitors and passersby to remember VanMourik and her family in their prayers. "Pray for Kate" was emblazoned on T-shirts, painted on car windows and announced and requested through innumerable church prayer chains. Later, reminders were posted saying "Keep praying. It's working." People did. All over the community. And ... on Friday, VanMourik returned to her hometown in a festive convoy, driving up U.S. 10, turning down Main Street and ending her "victory tour" at Evart High School where hundreds of friends and supporters met and welcomed her home. Following the convoy, VanMourik spent time at the high school greeting well-wishers and old and new friends alike.