This is a carousel. Use Next and Previous buttons to navigate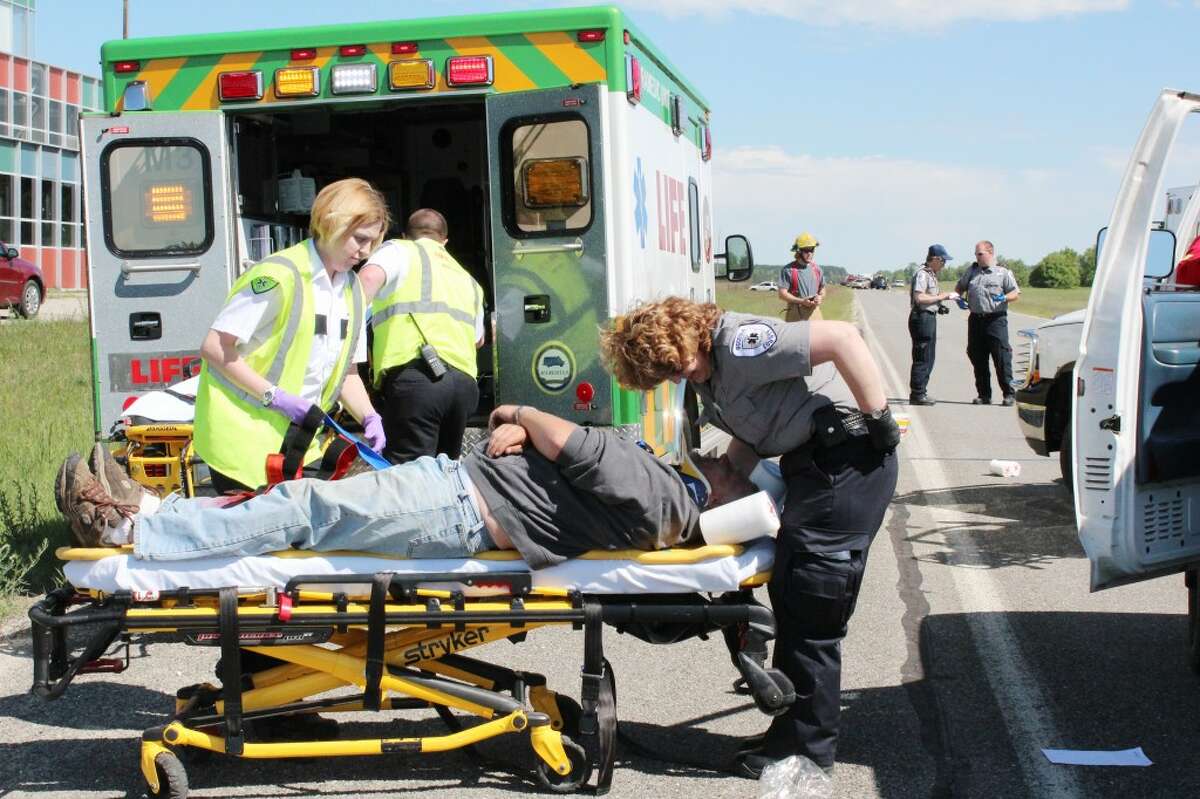 REED CITY — EMS personnel, first responders and Spectrum Health Reed City Hospital emergency staff participated in a simulated exercise on Friday to test ambulance and hospital capabilities.
The roadway of Old U.S. 131 north of U.S. 10 was shut down for the scene where two multi-vehicle accidents were simulated. The drill allowed the emergency responders to face a staged incident, patient actors and other simulations that allowed them to react and test the use of real life systems. Some of the challenges in the scenario included issues of decontamination, public information, communications and incident coordination.