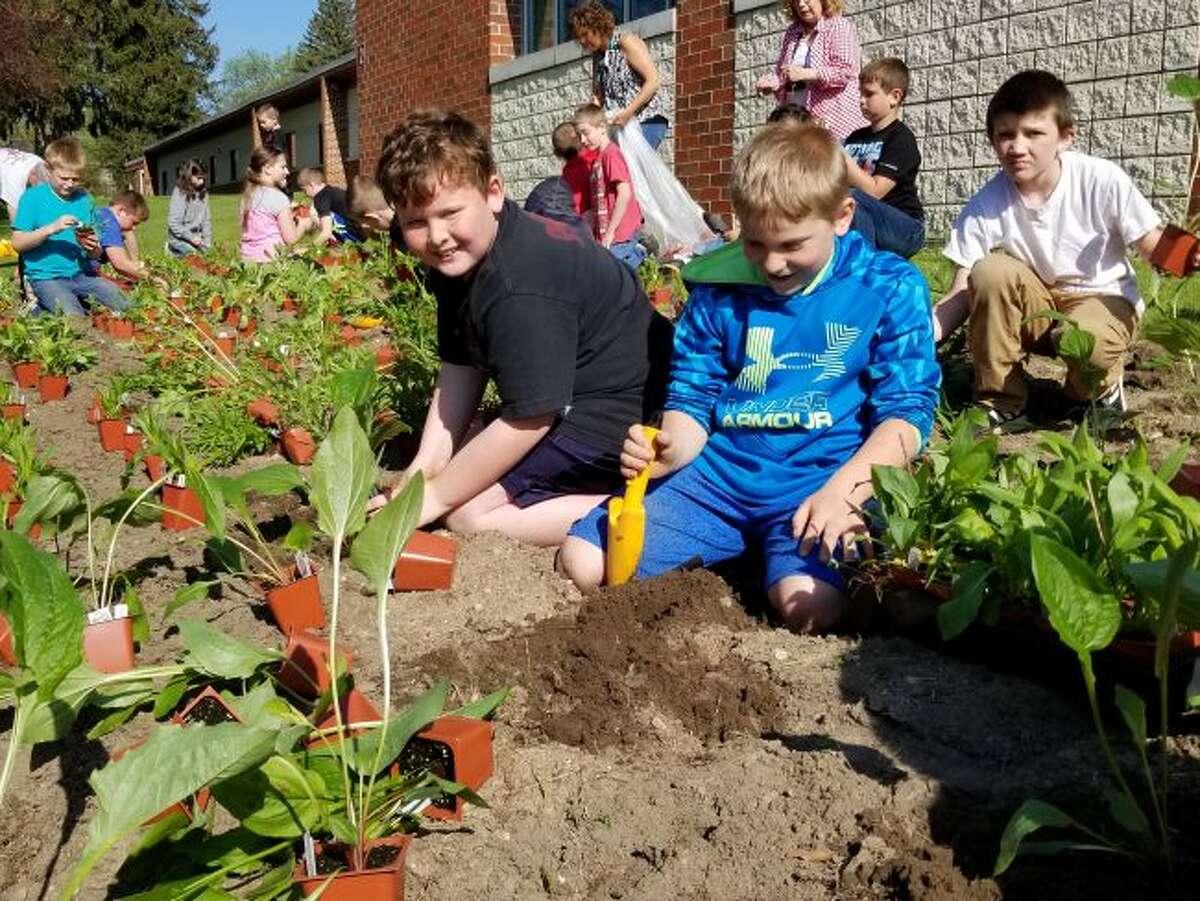 REED CITY — March is National Reading Month, but consuming books doesn't always mean words on a page.
All area libraries, which are part of the Mid-Michigan Library League, now have a digital service available to patrons thanks to a league-wide purchase.
RBdigital is a service offering e-books, e-magazines, e-audiobooks, online language lessons and more through both desktop and mobile devices. The Mid-Michigan Library League purchased access to more than 7,000 e-audiobook titles and the Transparent Language Online classes for all member libraries.
The purchase was the result of wanting to help libraries offer digital resources to their patrons regardless of each entity's budget, explained Chris Cook, assistant director of Big Rapids Community Library.
"The league was trying to see what they could offer everyone, because these resources are very expensive," she said.
To access services, patrons need to register an account at wmlpmi.rbdigital.com/ by giving their name, email, zip code, information on their library card and creating a username and password. All services available through a patron's home library are accessible through the one registration. Anyone wishing to access the services from a mobile device also must download an app for the service they want to utilize.
"It's very easy to use and has a simple set-up process," said Jennifer Thorson, assistant director at Reed City Area District Library. "If anybody is concerned about not knowing how to do it, it's really easy.
"RBdigital offers a helpline you can see on the website, where people can message them and they offer tech support directly to the patrons."
Thorson and Cook also have helped patrons set up RBdigital registrations, and information about the service is available to all area libraries, though some say patrons haven't asked about it yet.
The ease of use, quantity of available titles and 24/7 connectivity make the service a good choice for patrons, said Thorson and Cook.
"You can access this from home, so if you need something when the library is closed, it's right at your fingertips," Thorson said. "The people who have been using it do seem to like it. The ones really into e-audiobooks are really embracing it."
Residents also can enjoy library services on the go, Cook noted. With the automatic return feature, there are no materials to return and no late fees if a planned trip to the library falls through for some reason. E-audiobooks can be checked out for three weeks and renewed twice. There is a six-item maximum, but materials can be manually returned if the patron finishes before the due date.
"The exciting part is you can log in anywhere," Cook said. "When you're traveling or short on time, you've still got full access."
The Transparent Language Online courses require an internet connection to operate, but the e-audiobooks can be downloaded to a device for later offline listening, Cook said.
A third service offered by both the Big Rapids and Reed City libraries, but one that isn't covered by the league purchase and may not be available at all locations, is the e-magazine collection at RBdigital.
Unlike the digital audiobooks, the magazines are downloaded to the user's device and remain on the device until the user decides to delete it. Dozens of titles are available.
"You can have them forever," Cook said. "There's no expiration date."
Increasingly, libraries that can afford to do so are investing more funding into digital offerings, Cook noted.
"Every library that wants to be proactive is putting additional resources into digital each year," she said. "I don't think all print will go away for a long time, but I think the print collections will be smaller because people are more mobile. They don't want to come in to the library, they just want to sign in and get what they're looking for."