This is a carousel. Use Next and Previous buttons to navigate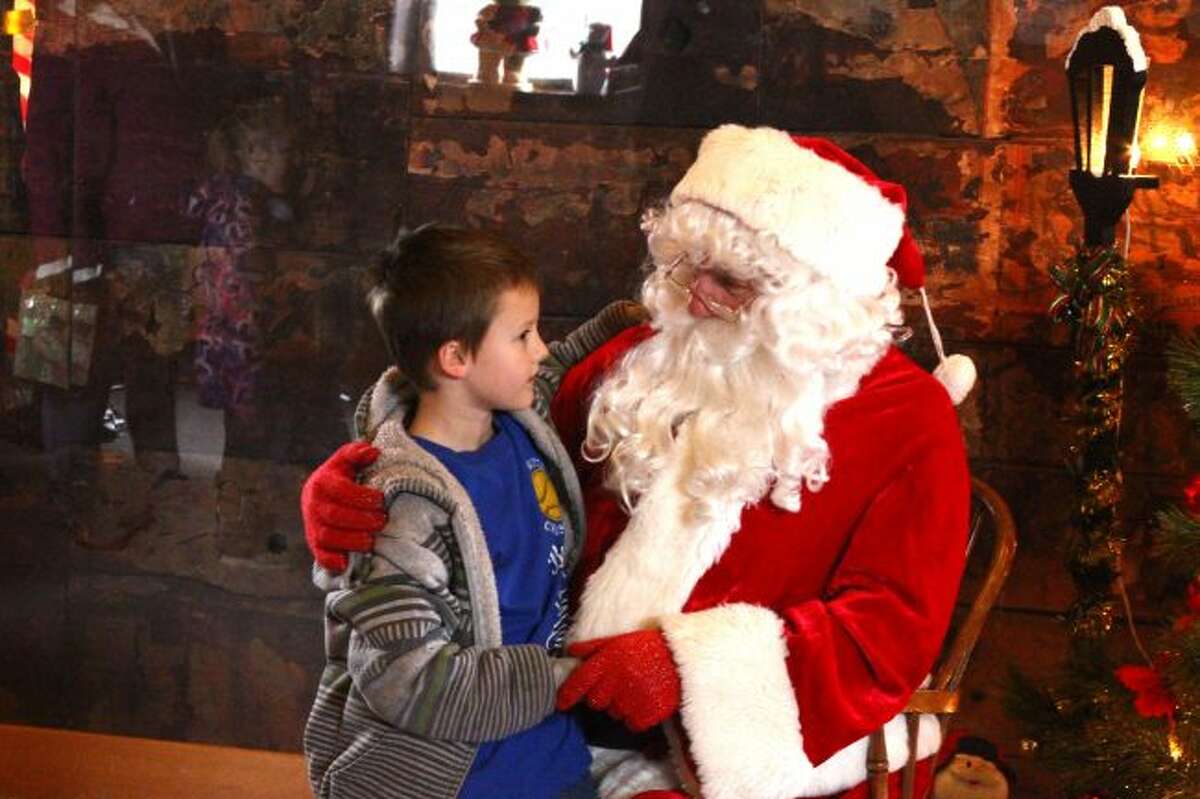 EVART — The holiday season has arrived, bringing with it the annual Christmas in a Small Town celebration in Evart.
The festivities will take place from 1 to 4 p.m. on Saturday, Dec. 2, at Crossroads Community Church and the Evart Depot lawn. Attractions include the Christmas Carnival, a roaming Nativity, games, family portraits, food, a variety show, and, of course, Santa Claus.
"This is the 10th anniversary of the Christmas Carnival," said Al Weinberg, Evart Downtown Development Authority director. "We'll have Santa Claus, Eurobungee, hayrides with caroling, face painting, an ornament craft, popcorn and a Christmas show.
"We will be featuring the best Christmas comedy from the last 10 years, bringing back some of the favorite acts. We figured if 'Saturday Night Live' could do it, so could we."
There will be plenty of family fun to go around during the event, including a chance to win a free pass for a day of snow tubing at Spring Hill camps. Attendees who locate all the members of the roaming Nativity who are circulating with the crowd at the event — Mary and Joseph, a wise man, a shepherd and an angel —  will be entered into a drawing for the free pass.
"It's a live 'Where's Waldo?' event," Weinberg said. "We're also going to have a family challenge. Each family can get a list of events and if they complete five of the seven activities, they get entered to win an Evart stay-cation. It's a one-night stay at the Osceola Grand Hotel, including meals."
Adding to the fun, the Steppin' Up Dance Studio will stage a performance from 2 to 3 p.m. for event-goers to enjoy. For those who would like a memento of the day, family portraits will be available at the church, and families will have the option of having Santa included in their photo if they like.
Crossroads Community Church is located at 110 S. Main St., Evart.