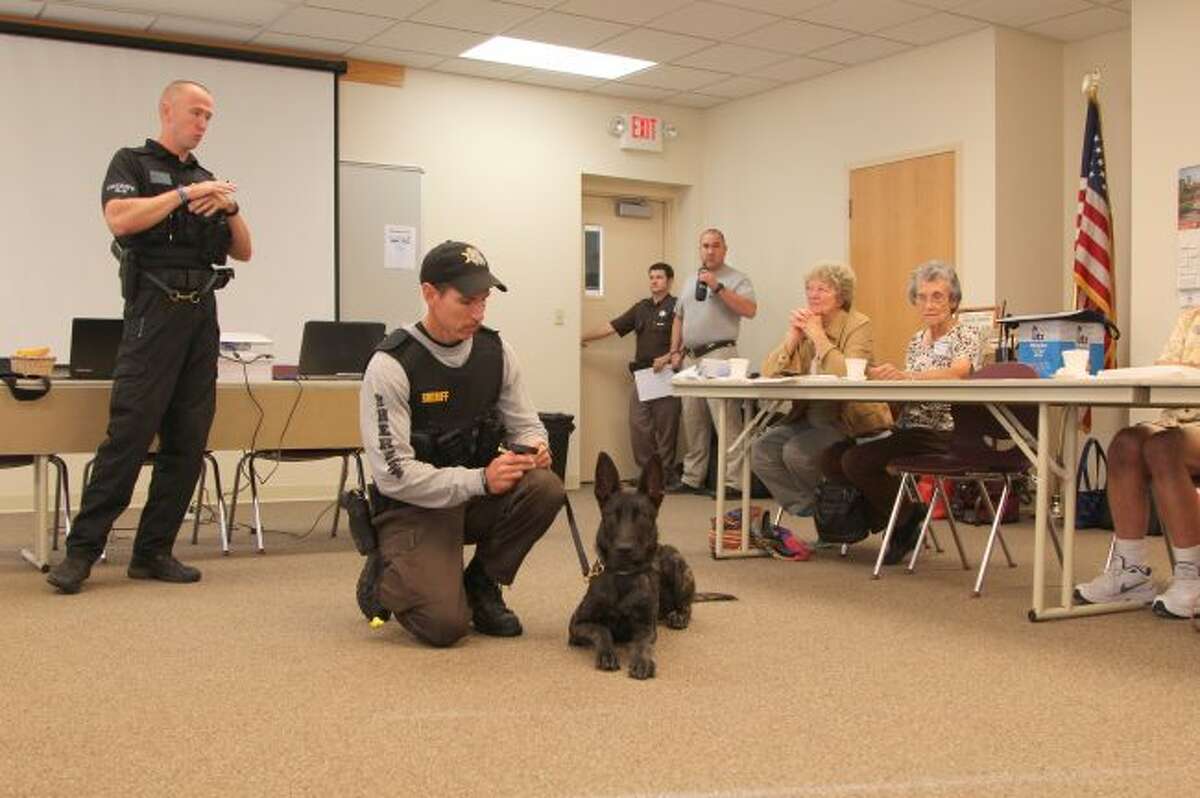 REED CITY — A former favorite will return to the line-up this year for Camp 911 in Osceola County.
The free day is focused on information aimed at helping seniors improve their safety. In addition to a fire extraction demonstration, information sessions and lunch, it will include a chance for participants to drive a go-cart wearing vision impairment goggles. The goggles simulate the vision of a person with a 0.10 blood alcohol content.
"Last time, all these seniors — 70, 80, some 90 years old — all wanted to drive the go-cart," said Sandy Dalrymple, director of the Retired Senior Volunteer Program, which organizes the free safety day event. "The seniors loved it."
In fact, when a volunteer came to get the group for the next session, the participants insisted they couldn't go inside yet, she added.
"They were all saying, 'No, not yet, we didn't all get a turn,'" she laughed. "We don't do the go-cart in Big Rapids, it's just a fun part of the Reed City event."
Camp 911 will begin at 8:30 a.m. on Thursday, Sept. 14, with registration and informational sessions starting at 9 a.m. with the fire extraction and safety demonstration, Dalrymple said. The event takes place at the Reed City Fire Department, 523 Morse St., Reed City.
Offered at no cost to participants, the day's schedule also will include information from police departments about road safety, ID theft and personal security. The Osceola County Commission on Aging will present information about Medicare services and the Medicare enrollment period, and Kim Livingston, prevention coordinator at Ten16 Recovery Network, will be on hand to talk about safe storage and disposal of medications as well as bringing the goggles and go-cart.
Camp 911 has been offered in Osceola County since 2004, with different workshops offered each year. Attendees also have an opportunity to look at emergency and first responder equipment on display.
"The seniors just love the information they receive about being safe in their homes," Dalrymple said. "Past participants said it was so interesting to know this information was available because before they weren't really aware of the situations that were going on. They feel safer in their homes afterward and interacting with law enforcement makes them feel a lot better, too."
Anyone is welcome to attend Camp 911. There are no residency restrictions and the program will be different than the Camp 911 offered earlier in the summer in Big Rapids, Dalrymple said. To attend, seniors should pre-register by calling RSVP at (231) 796-4848 by Sept. 13. A snack and lunch are provided. Seniors are encouraged to wear comfortable clothes and shoes.
Partnering with RSVP to provide the informational sessions are the Osceola County Sheriff's Office, Reed City Police Department, Reed City Fire Department, Osceola County EMS, Osceola County Commission on Aging and Ten16 Recovery Network. Funding for the day was made possible by a grant from the Osceola County Community Foundation.