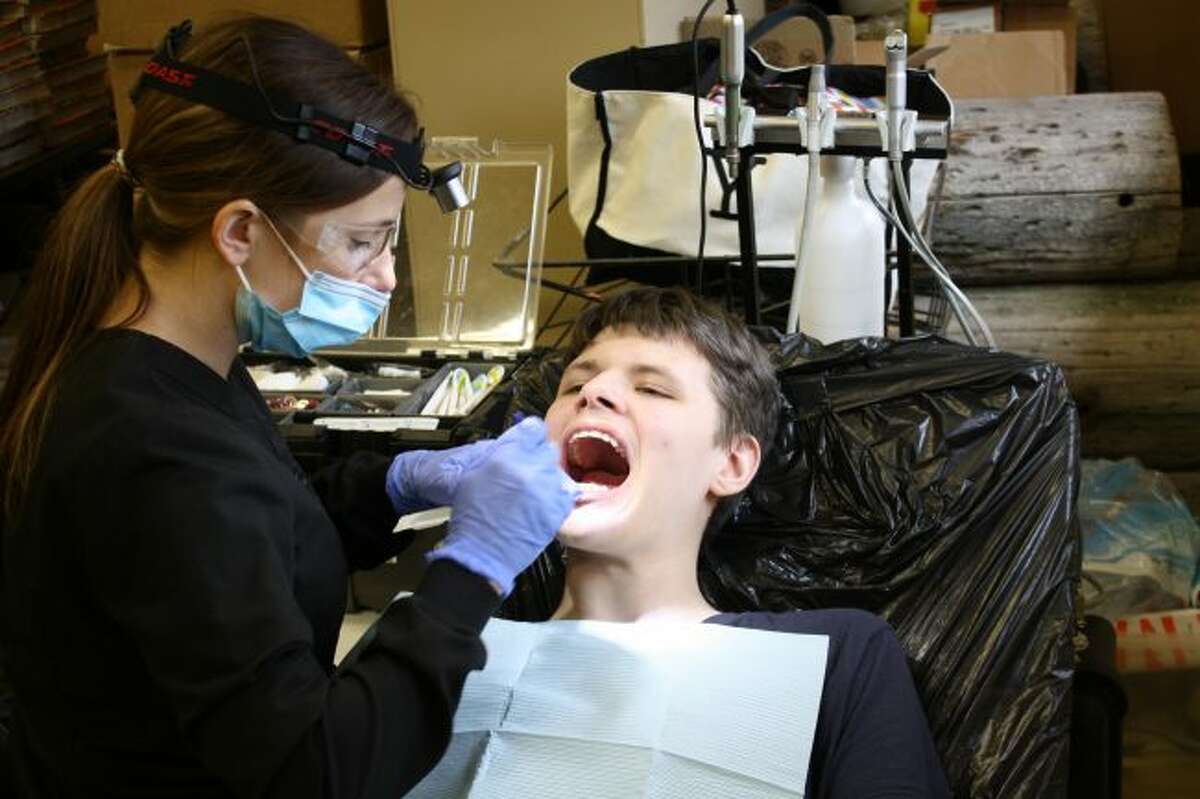 LANSING — A bill recently passed in the Michigan Senate aiming to expand access to dental care is meeting with opposition from dentists, though both sides agree adequate dental care is a problem in the state.
Senate Bill No. 541 amends the public health code to allow the licensing of dental therapists — a mid-level provider comparable to a nurse practitioner in the medical field.
It's a move proponents say will increase access to dental care, especially in rural and under-served portions of the state, but opponents argue access won't improve and there are better ways to address the causes of the issue.
"There's a shortage of access to care," said Kim Beistle, dental hygiene program coordinator at Ferris State University. "This bill would allow dental therapists to practice."
Beistle noted dental therapists are licensed in the state of Minnesota.
"They're already utilizing dental therapists," she said. "Some of our faculty visited Minnesota to look at the program and they said it's wonderful. They were very supportive of the measure, saying it's filling a need and filling a gap for those who don't have access to care."
The problem, opponents say, isn't the number of dental providers available but the Medicaid reimbursement rates which cause dentists to lose money if they treat those patients.
"Currently, in Michigan there are about 7,500 licensed dentists, over 10,000 dental hygienists and 1,700 dental assistants," said Bill Sullivan, vice president of governmental relations for the Michigan Dental Association."It's the position of the Michigan Dental Association that only licensed dentists should do irreversible surgical procedures like drilling teeth and extracting teeth."
The Minnesota dental therapist program hasn't resolved that state's need for dental providers in rural areas, Sullivan said, because of the 76 licensed dental therapists in the state, only nine are in rural areas.
"We don't think this is the right fix," Sullivan continued. "The Michigan Dental Association is not saying access to dental care is not a problem. A big part of that problem is a maldistribution of dentists — you see them in urban areas and a shortage in rural areas. Dental therapists won't go into rural areas for the same reason as dentists — they can't make a living there."
Dr. Margaret Gingrich, of Gingrich Dental in Big Rapids and a member of the Michigan Dental Association Board of Trustees, agrees the bill is not a good move. She said Medicaid reimbursement rates are the reason why many people don't have access to care.
"I'm opposed for the fact this bill will allow less-educated individuals to be doing irreversible procedures," Gingrich said. "I truly believe access is maldistributed, but a lot of it has to do with only 4 percent of dentists accepting straight adult Medicaid.
"There are three types of Medicaid: The Healthy Kids Dental Program, which reimburses about 60 percent of what's considered usual and customary; the Healthy Michigan plan, which people refer to as the Obamacare plan, which reimburses about 60 percent; and straight Medicaid, which reimburses at about 15 to 25 percent of the usual and customary fees."
Gingrich explained a dental office requires a front office receptionist to greet customers and handle billing and scheduling as well as at least one dental assistant, to allow four-handed procedures. Many dentists also hire hygienists to take care of preventative services, such as cleanings and sealants.
"They want us to pay them all a fair wage, but how can you do that on 15 to 25 percent of the fees when the average dental office overhead is 60 percent?" Gingrich asked. "Any time we take in straight Medicaid patients, we're paying to work on them. With Healthy Kids Dental and Healthy Michigan, we at least break even or near even."
Others question that premise.
State Sen. Darwin Booher, R-Evart, represents the 35th district, which includes Osceola and Lake counties. He is a co-sponsor of Senate Bill No. 541 and voted in favor of it. He believes dental therapists would create better access in the state.
"I think this can help provide for some of the needs in the rural part of state, and it would be good for the whole state," Booher said. "I represent 12 counties in Northern Michigan and think this is an opportunity to get people trained and working under a dentist to fill a needed practice.
"(Opponents) have to show me why they think it won't help to have a therapist there — therapists can't start their own practices or see patients independently of a dentist. If you go to Baldwin, there's six or seven dentists in the rural clinic in Baldwin. One dentist can oversee several therapists. If you have one dentist with five or six therapists, that's how you increase access."
Arguments that dental therapists won't increase access and concern with the Medicaid reimbursement rate have been presented to Booher.
"I've heard that. In fact, I was in the chair with my dentist and she let me know the same things," Booher said. "In all fairness, they're saying that but I'm not so sure it won't increase access. We'll have to wait and see in this case."
State Sen. Judy Emmons, R-Sheridan, represents the 33rd district, which includes Mecosta County. She also voted in favor of the bill.
The bill creates licensing and training requirements for dental therapists, including "500 hours of supervised clinical practice under the direct supervision of a dentist" and "successful completion of 35 hours of continuing education in the 2 years before renewal" of a therapist's license. These requirements are less than the educational requirements for dentists. The continuing education must include a course in cardiopulmonary resuscitation.
Dental therapists will only be able to practice under the supervision of a dentist and with a written practice agreement, which outlines what procedures and services the therapist can provide. Under the bill, dental therapists would be able to supervise up to three dental assistants and two dental hygienists in any one practice.
A study which would be required to be completed within seven years of the bill becoming law would examine how many new patients have been served by the measure, as well as examining wait time for services, travel time for patients, impact on emergency room use for dental care and costs to the health care system.
Should the bill pass through the House of Representatives and become law, programs would need to be created in Michigan to train dental therapists. No such program currently exists in the state.
Ferris State University is in favor of creating a program to address the training need, Beistle said, and has had preliminary discussions about how such a program could be funded if it were begun.
"We've looked at revamping one of the smaller clinics to possibly accommodate a small class," she said. "This would be a positive for the state. In a letter I received from Sen. Judy Emmons, she reported six counties in the state had no dentists enrolled in the Michigan Medicaid program. It's going to be a win-win if the right educational pieces are put in place and the right policies put forward."
However, opponents worry about patient safety.
"If you lower the education, you will inevitably lower the quality of care. Is that what we want for our Michigan residents?" Gingrich said.