This is a carousel. Use Next and Previous buttons to navigate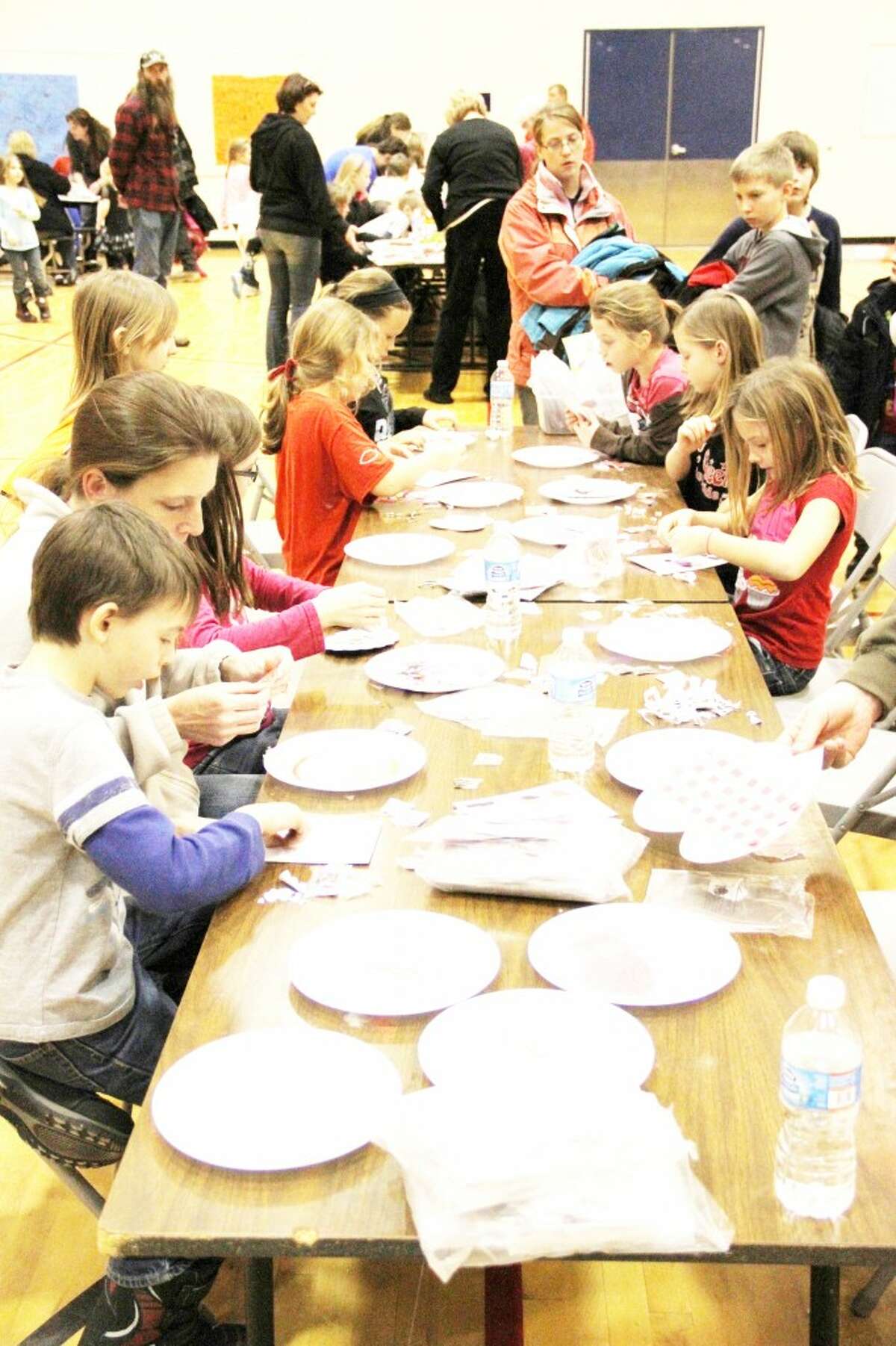 Norman Elementary students and their families enjoy art, crafts, games and music 

REED CITY — Diligently coloring a Valentine's Day heart, first grader Jazmin Aymer smiled as she pointed at the recipient of her craft, who sat across the table. "You're making that for me?" said her mother, Jennifer, smiling back at her daughter. The mother-daughter pair were enjoying art together on Thursday evening at the Family Art and Music Night at GT Norman Elementary. "You get to be out of your house and have quality time with your kids, which we don't get a lot of," Jennifer Aymer said. "And it's educational at the same time." Along with coloring, students and their families could participate in loop weaving, make a mosaic snowman, do crayon rubbing art or scrapbook. Families could bring family photos to add to a quilt block, which will be part of a family quilt to hang in the school's hallway. Students also could be a part of physical activities such as cup stacking, hula-hooping, dancing and building with Legos. The Reed City Rotary Club offered volunteer support at the event, tying balloons and supervising activities. "We're going to start coming to family nights and helping out regularly and being more visible in the community," said Ron Marek, rotary president. Each student received a free book at the event, which was sponsored by a host of local businesses and organizations.