This is a carousel. Use Next and Previous buttons to navigate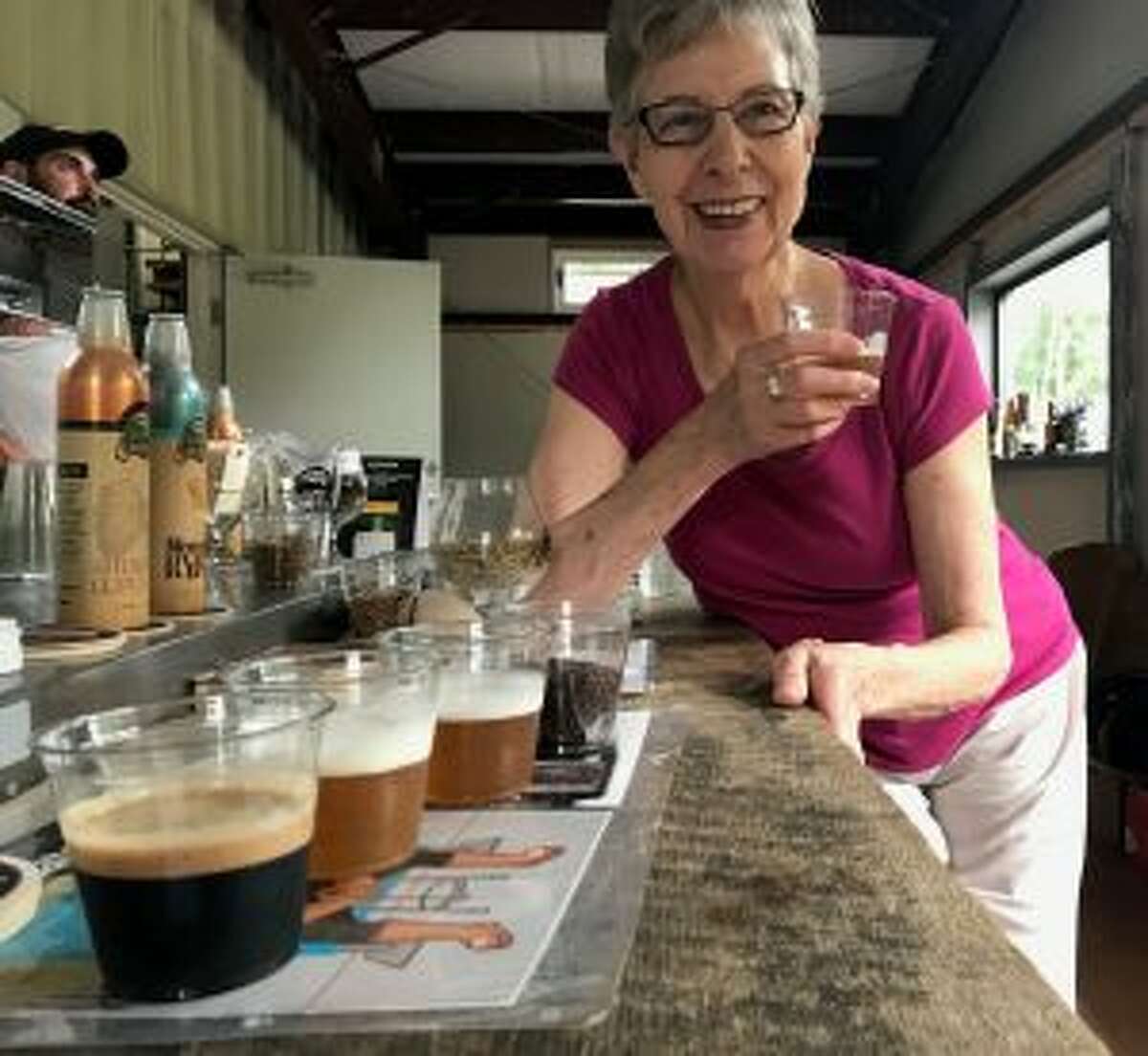 BIG RAPIDS — Artists with a thirst for something new and different may want to consider participating in the upcoming exhibit, "A Bevy of Brews Hues."
Artworks is seeking participants for the exhibit, which will feature any type of media but artists will need to select one of 10 colors to use in their piece. The selected color must be 50 percent or more of the finished artwork. Artists interested in submitting work for the show must return the signed exhibit agreement to Artworks by Sept. 1.
"They can do whatever they want with the color," said Lynne Scheible, Artworks executive director. "One of our artists, Tom Tomasek, participated in something like this in Muskegon, and what he did was a wheat field or a corn field."
The 10 color choices range from yellow to orangeish to nearly black and were selected because they are varying shades found in beer. The only restrictions on finished artwork other than the 50 percent or more color requirement is that wall art must have a hanging wire firmly attached and sculptures must fit through 34-inch by 82-inch doorways.
"A Bevy of Brews Hues" will be a juried show, meaning participating artists will compete to win cash prizes. Additionally, the exhibit, planned for 2018, will be on display at the same time as "The Art of the Label" on the campus of Ferris State University.
"I'm excited to see what people come up with," Scheible said. "We wanted to provide a venue for artists to be engaged with something unique in our town and wanted to provide a complement to the Ferris exhibit.
"Everybody is welcome to participate — you don't have to be an Artworks artist, and you don't have to be from Big Rapids. Eligibility is open to anyone, anywhere."
Anyone interested in participating in the show can find the exhibit agreement form and more information online at artworksinbigrapids.org/artistexhibit-policies-forms/.