This is a carousel. Use Next and Previous buttons to navigate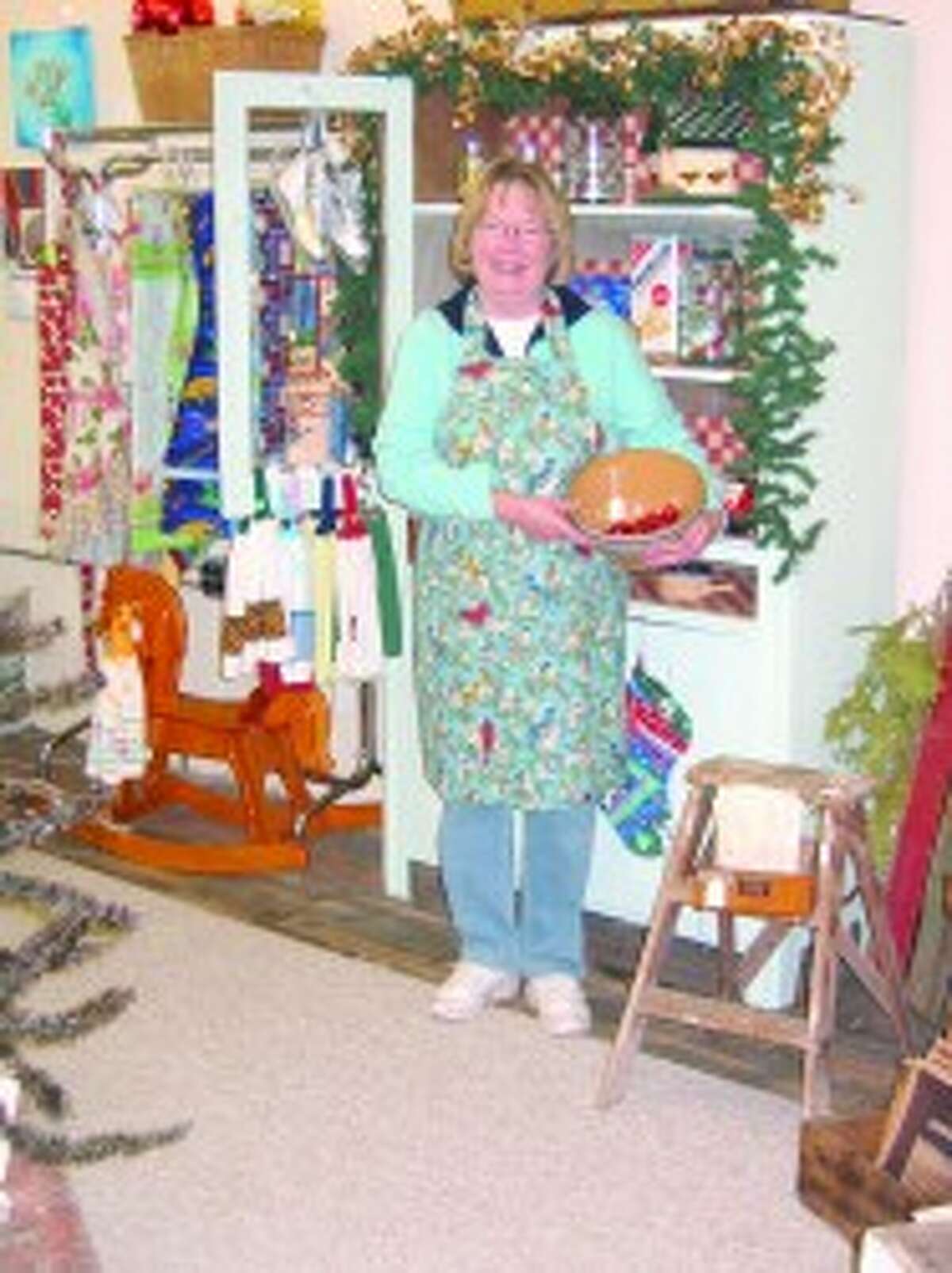 Osceola League for Arts and Humanities Christmas Shoppe opens

EVART – The fourth annual Osceola League for Arts and Humanities festive Christmas Shoppe is officially open to busy shoppers seeking distinctive gifts for everyone on their list–from infants and children to the most hard-to-please adults. Not in the mood for Christmas yet? Step inside the gala shop and you'll catch the spirit. Combining Christmas trees, garlands, wreaths, tinsel and twinkling lights with the old-fashioned plank flooring, wainscoted walls and original tin ceiling of the studio, league members created a nostalgic small town Christmas atmosphere. The Christmas Shoppe is open until Dec. 21, Tuesday through Friday from 11 a.m. to 6 p.m. and Saturday from 11 a.m. to 4 p.m. The bright holiday decor is a colorful showcase for a fascinating array of gifts, all handcrafted by two dozen talented Osceola County artists, including several participating for the first time. Shoppers will enjoy browsing for a wide variety of gifts including large and small quilts. knitted and crocheted items, aprons, vases, pottery, stained glass, mosaics, paintings, woodcrafts, jewelry, jewelry boxes, candleholders, handbags, hats, gloves, photography, holiday cards and much more. There are also plenty of choices to help you decorate your home–angels, Santas, sleighs, bells, candles, Christmas stockings and striking centerpieces. Have a few bare spots on your tree? The shop has five Christmas trees decorated with ornaments of all sizes, shapes and colors. Select your favorite styles–handsewn cloth, wooden, beaded, Victorian and one-of-a-kind treasures, With prices starting at just $1, fill your shopping bag with several for gifts and stocking stuffers. The league offers shoppers even more choices this year, expanding its offerings to include a selection of antiques, collectibles and primitives to complement the handcrafted items. Something else is new; the exterior of the building may look a bit different than it did last year. "We're happy to announce that thanks to a grant from the Evart Downtown Development Authority we have brand-new display windows," said league member Renee Tolgo. "We thank them for helping us have this great new facade." "This building is fantastic," said shopper Myra Golubski from Cadillac who visited the shop for the first time. "It's so old-fashioned looking and really decorated for Christmas. I love the primitives and antiques corner. It's a fun place to shop." Nancy Shannon from Evart also praised the shop. "It's a wonderful shop and I'm green with envy at what all the talented artists can do," she said. "This year I bought an original oil painting of an owl because my son likes owls and it's the prefect gift for him. Last year I bought several things for my family, and of course, something for myself too." The Christmas Shoppe provides a venue for local artists to exhibit their works and a portion of sales is donated to the league for operating expenses and to sponsor other activities. New artists and antique vendors are always welcome. To learn more about the league and how to take part in the Christmas Shoppe or other programs, contact Tolgo at (231) 388-5749 The Osceola League for Arts and Humanities Christmas Shoppe is at 201 N. Main St., Evart.