This is a carousel. Use Next and Previous buttons to navigate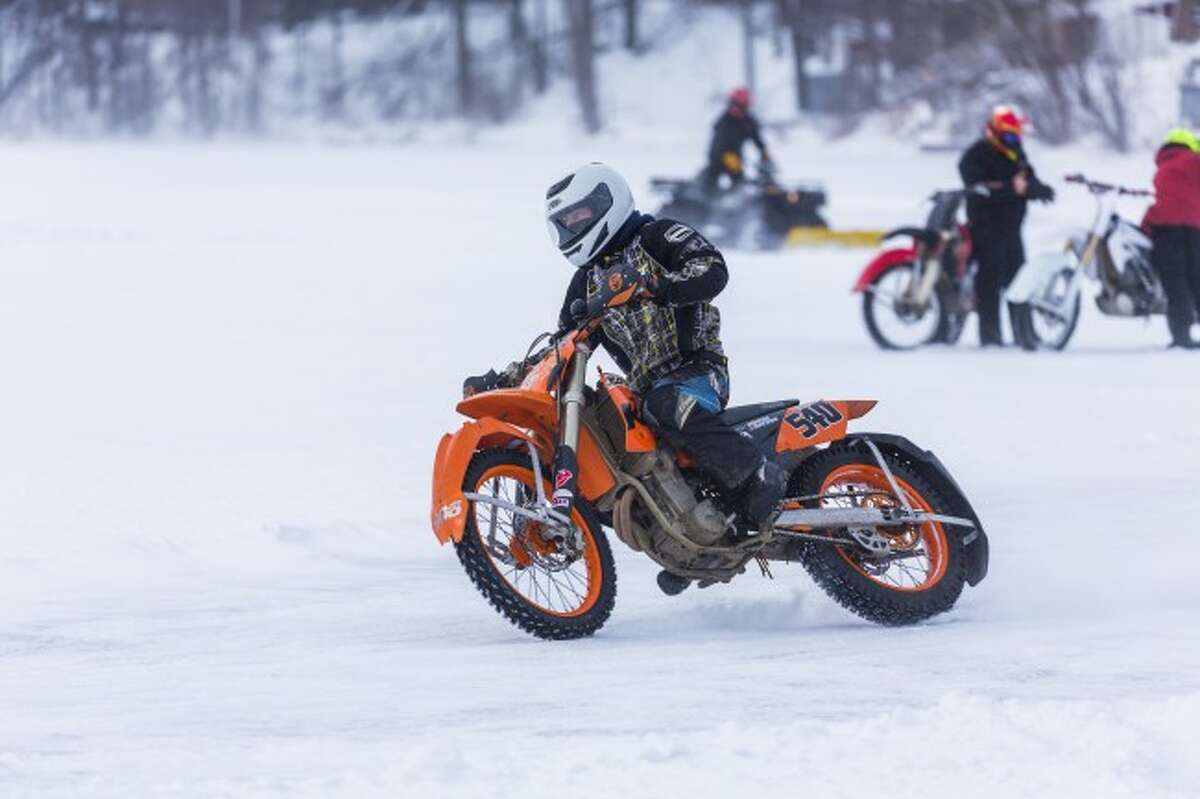 CHIPPEWA LAKE — Though the recent warm temperatures have caused ice to melt, sport enthusiasts were able to enjoy the frozen surface of Chippewa Lake this winter and create their own type of adrenaline-rush of fun.
About a half dozen riders braved single-digit temperatures and fast winds to practice riding around a plowed track created by an all-terrain vehicle. Each bundled up in heavy winter gear and helmets for safety and warmth, and kicked up snow as they sped around curves and through short straightaways. Sometimes they attach GoPro cameras to their bikes or helmets.