This is a carousel. Use Next and Previous buttons to navigate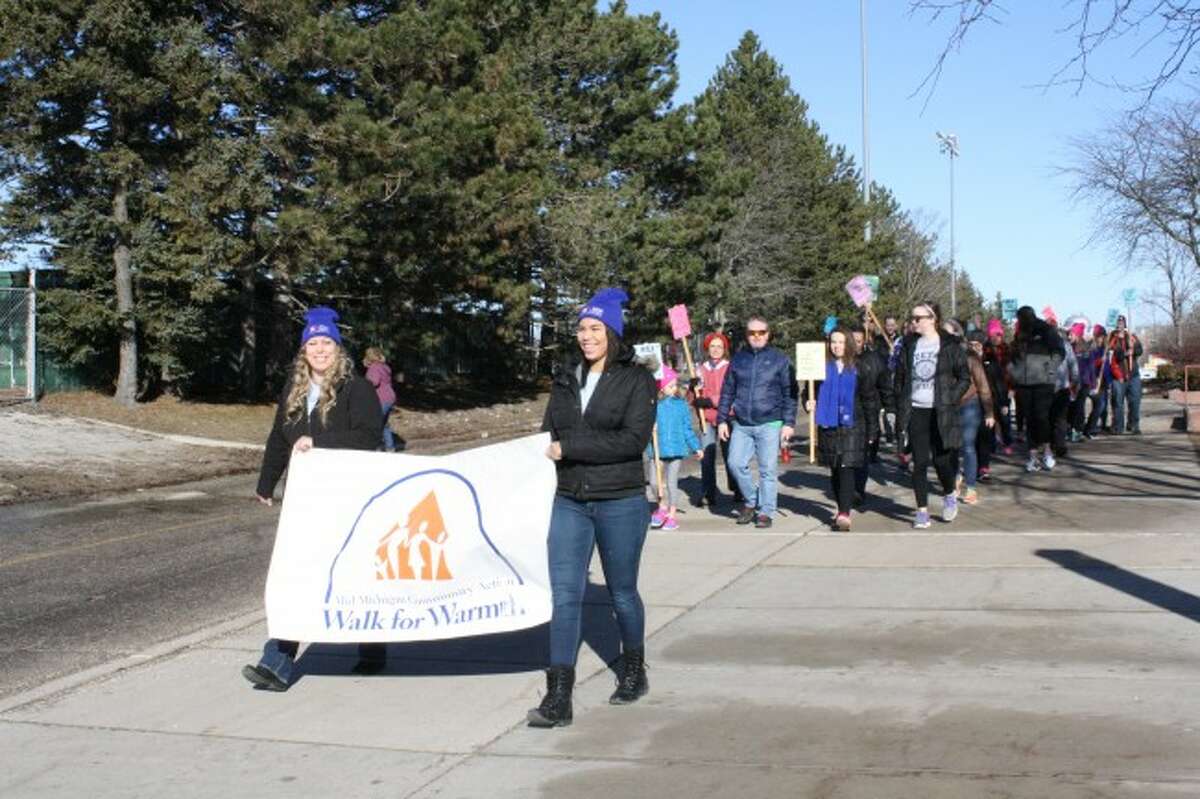 BIG RAPIDS — Dozens of marchers paraded down State Street on Saturday morning to raise awareness and funds for area residents who need help keeping their homes heated.
The Mid Michigan Community Action Agency 2016 Mecosta/Osceola Walk for Warmth raised $6,898 not including online donations or the match dollars from Consumers Energy. About 75 people participated in the event.
"We're excited to have people come out and I think we have a good group walking," said Jill Sutton, MMCAA executive director. "This is our 25th year and each year we get a little bigger and better."
Consumers Energy, which partners with MMCAA and matches the proceeds of Walk for Warmth, had fewer representatives on hand to walk than planned because several employees were out working to restore power outages caused by the windstorm Friday night.
"One in five Michiganders struggles with keeping the lights on and paying the heat bill during the winter months," said Eric Gustad, Consumers public affairs area manager.
The event is the first of three to raise money for the agency, but the proceeds of this event only benefit residents of Mecosta and Osceola counties. Locally, MMCAA helped 32 people stay warm last year, in part due to Walk for Warmth donations.
"These funds help us with families who aren't eligible to receive help from our grant monies, which come with income restrictions," Sutton said. "Everybody deserves to be warm."
Helping others was the driving force for several walkers on Saturday.
"I'm here to walk for area people who can't and are cold," said Elizabeth Lawrence, who has participated in several Walk for Warmth events. "It's good exercise and for a good cause."
Daria Lindquist, 14, and Sophia Bianchi, 12, joined a group from their church, St. Philip Neri of Reed City, to participate.
"I'm walking to support other people," Bianchi said. "Because helping other people is good — it's what Jesus said in the Bible, to treat others as you want to be treated. If you were in this situation, wouldn't you want people to help you?"
"That's what matters most, is helping others," agreed Lindquist.