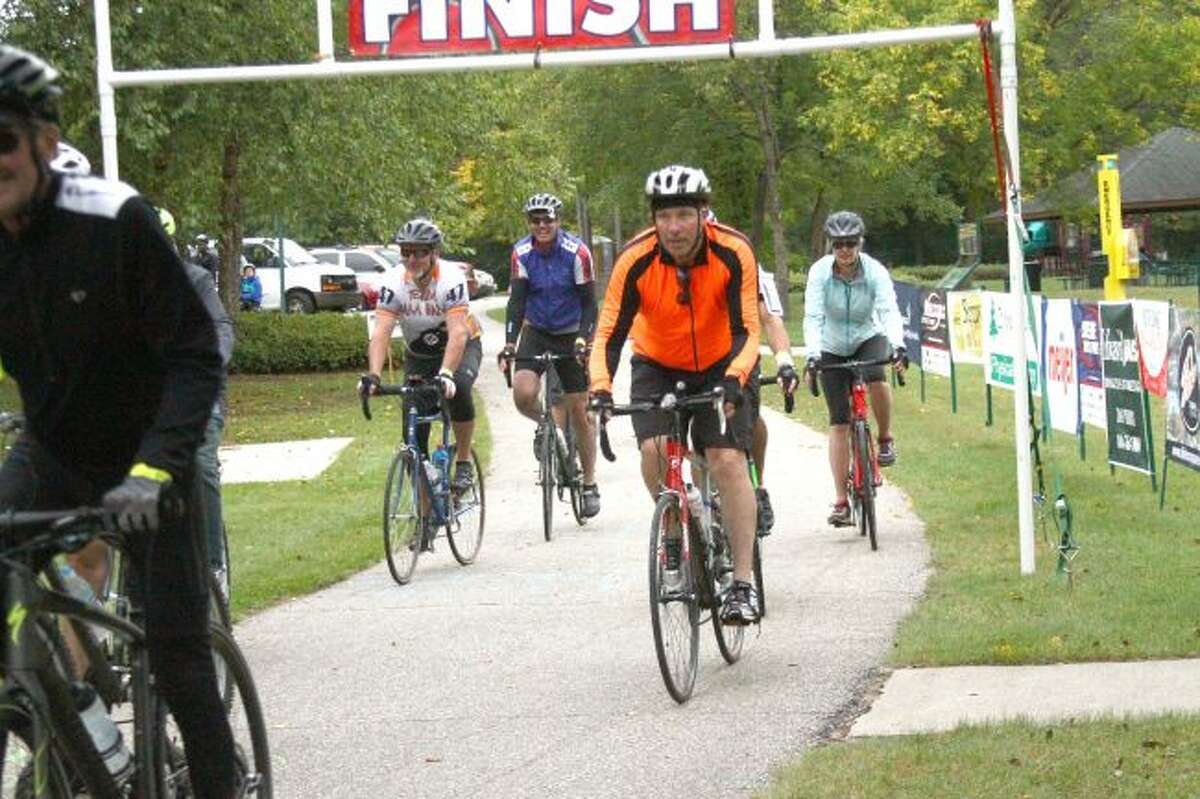 BIG RAPIDS — A bike ride down a sunny trail can be a relaxing Saturday afternoon but it also can be a way to feed hungry children.
The sixth annual Angel Ride will help raise money for Angels of Action, a local nonprofit which provides backpacks of food to area children on Fridays to help keep hunger at bay over the weekends. The children return the backpacks to school the following Monday to be picked up and refilled by volunteers for the following week. One child can be provided food for an entire school year for $195.
This year's event is set for Saturday, Sept. 30, and will again begin and end at Northend Riverside Park in Big Rapids. The bike ride, which offers participants a range of distances including 13, 26, 52, 72 or 100 miles, will begin at 8:30 a.m. and the 5k run/walk starts at 9 a.m.
The ride includes prizes, food, an all-paved trail and a flexible start time. Bikers will have support and gear, or SAG, support on the ride, which means assistance will be available for on-trail repairs.
Ride participation has averaged about 150 participants in past years, organizers said. To register, interested individuals should visit angelriderunwalk.eventbrite.com.