This is a carousel. Use Next and Previous buttons to navigate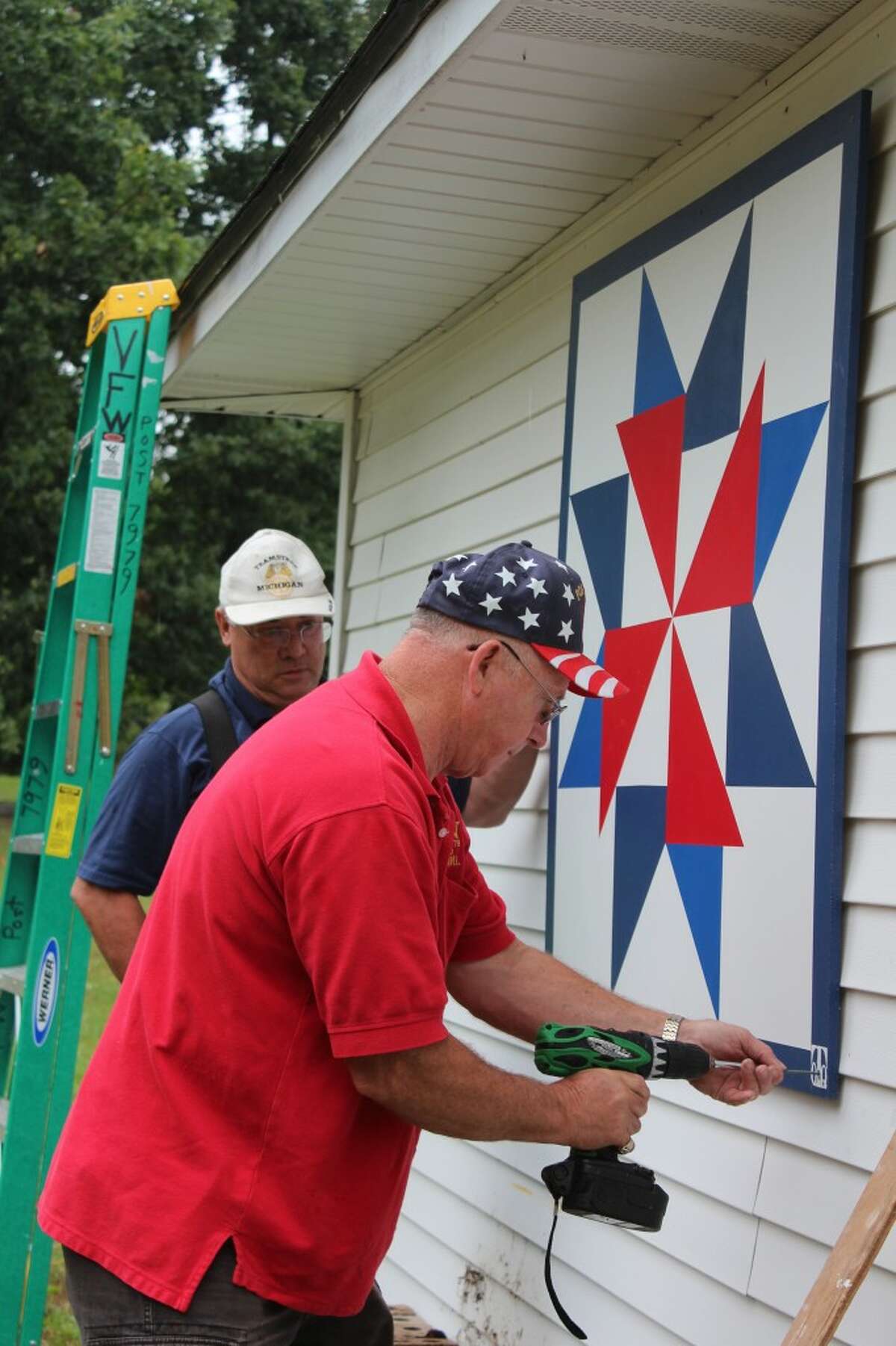 Patriotic quilt blocks installed on four VFW posts

EVART —The gathering places of Osceola County veterans now are decorated with patriotic art after Nestle Waters donated four wooden quilt blocks to Veteran of Foreign War posts as part of the Osceola Quilt Trail program. "I think it's kind of cool to have (a quilt block)," said Allan Rohen, Evart VFW post Commander. "I didn't know much about them before this, but I've seen them around." The donation of the quilt blocks came about after Nestle Waters North America bought property in Evart to protect the aquifer for their water bottling company. The company donated a barn located on the property to Rivers of Recovery, a nonprofit organization committed to helping disabled veterans in Colarado. Along with the donated building, Nestle purchased four quilt blocks to be placed on the sides of the barn. After renovation of the barn was complete when it arrived in Colorado, there was no room for the quilt blocks. "They said that since (the blocks) were going to originally go to (a service which) helps veterans, why don't we do something for the veterans in the county?" said Elsie Vredenburg, founder of the Osceola Quilt Trail. VFW posts in Marion, Evart, Reed City and LeRoy/Tustin were contacted and all agreed to accept the donated blocks, and VFW members and their families helped paint them. Each block is painted in a patriotic red, white and blue theme. "We thought the patriotic theme would go with VFW posts (well)," Vredenburg said. Evart's block was installed on the side of their storage shed and is called "America the Beautiful," Marion's block is the "Union Star," design "Independence Day" will be placed on the Reed City post and "Star Spangled" will grace the side of the LeRoy/Tustin post. The blocks are the 85th, 86th, 87th and 88th quilt blocks to be installed in the county. Other blocks are placed on the sides of barns, businesses and houses, leading viewers on a tour around the county to see the unique hand-painted quilt style patterns. Rohen said his VFW post is grateful for the block, which will add some color to the side of it's building.