This is a carousel. Use Next and Previous buttons to navigate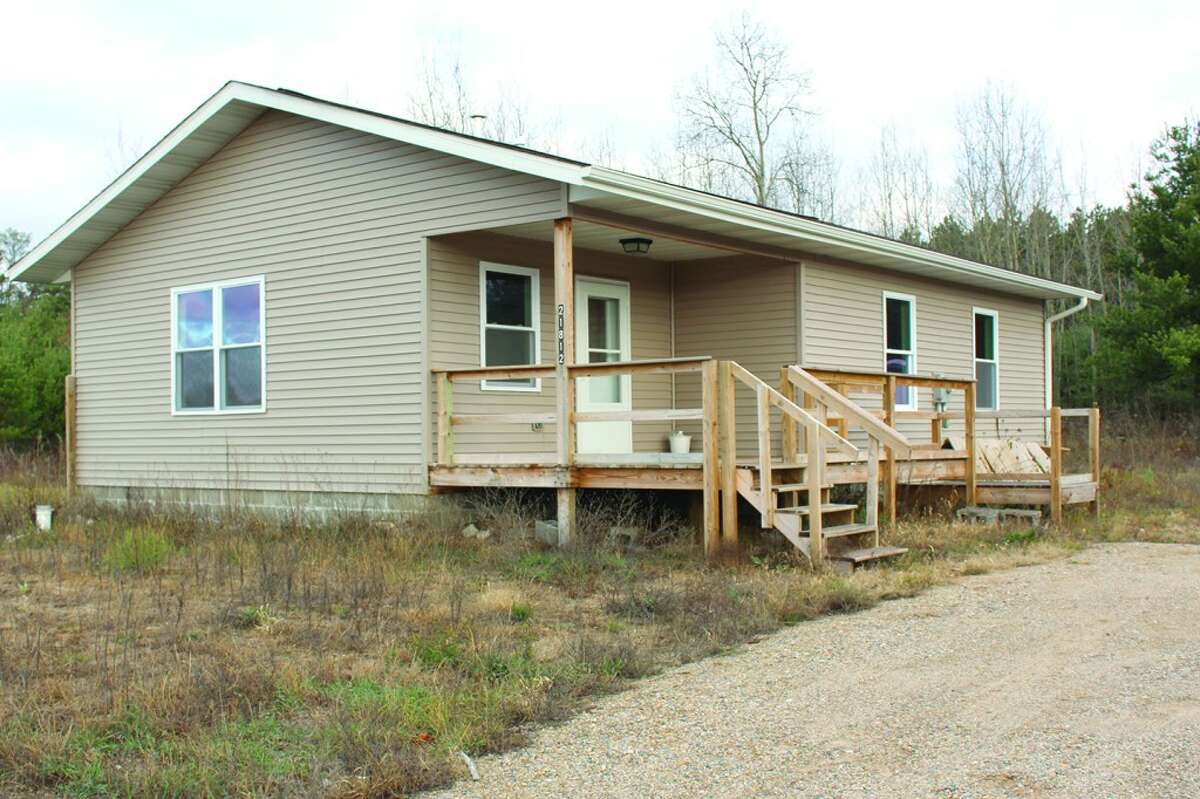 Habitat for Humanity taking applications for homeowners

REED CITY — When Fleurette Tucker and her family received a Habitat for Humanity house in 2009, it was an answer to her prayers. "I wanted a small house with a picket fence for a long time, and there was no other way that Tim and I were going to be able to get something on our own," Tucker said. "I had prayed about it for a long time and it was amazing. I actually got exactly what I wanted!" Tucker and her husband, Tim, helped the Habitat crew build their house and moved in just before Christmas in 2009. The pair now have three boys and have lived in the house for nearly three years. In hopes of helping another family in the same position, Habitat for Humanity is accepting applications for a similar three-bedroom house that sits next door to the Tuckers on Seven Mile Road, as well as a house that will be built on Fifth Street in Reed City. Both houses will be available for families to move in in the fall of 2013. Habitat for Humanity partners with low-income families in Osceola County to build quality, affordable homes. To apply for a Habitat for Humanity house, families must meet certain income requirements, be able to make payments over time and be in need of a home. "There's lots of reasons for needing a home," said Mary Lou Proefrock, chair of the Osceola County Habitat for Humanity selection committee. "They might not (currently) be in a safe neighborhood, or maybe their heat or insulation is really bad." Each Habitat home is built by community volunteers along with the prospective homeowners. "Each person 18 years of age or older (in the family) must compete 250 hours of what we call 'sweat equity,'" Proefrock said. The house on Seven Mile Road was built last year for a family of five who recently moved out of the home. The new family selected to live in the home will be required to put time into building the house on Fifth Street. Working with Habitat for Humanity resale stores in Cadillac and Baldwin and collecting donated items from appliance companies and local residents, Habitat for Humanity ensures each house has the necessary items for the family. "Before we have them move into the house, we're going to make sure that they have a good refrigerator, a good stove, a washer and dryer, a vacuum cleaner to keep the place clean and a lawn mower to mow the lawn," Proefrock said. "We try to make everything as convenient for the (homeowners) as we possibly can. It's the most energy-efficient; their electric bills are low and their heating bills are low," The family will pay no interest on the home and will not have to pay for cost of labor. Habitat for Humanity also will apply for aid to help the family pay for the home. "Once we have the family selected, we apply to MISHA (Michigan State Housing Authority) on their behalf," Proefrock said. "If they are granted a $10,000 grant that we've applied for, that $10,000 is applied to what they owe." The two available houses are the 10th and 11th Habitat houses in Osceola County, joining houses built by the organization in Tustin, Marion, Evart, Hersey and Reed City. Houses typically are built in areas where property was donated. The organization is seeking individuals to serve on the board and volunteers to help build. "There's always opportunity for people to help us on projects," Proefrock said. "We can use anybody, whether they can pound a hammer or not." Anyone interested in volunteering to help build a house or wanting to apply for a house can contact Proefrock at (231) 832-4938, organization president Ron SanCartier at (231) 679-0411 or call Habitat for Humanity at (231) 832-8453.