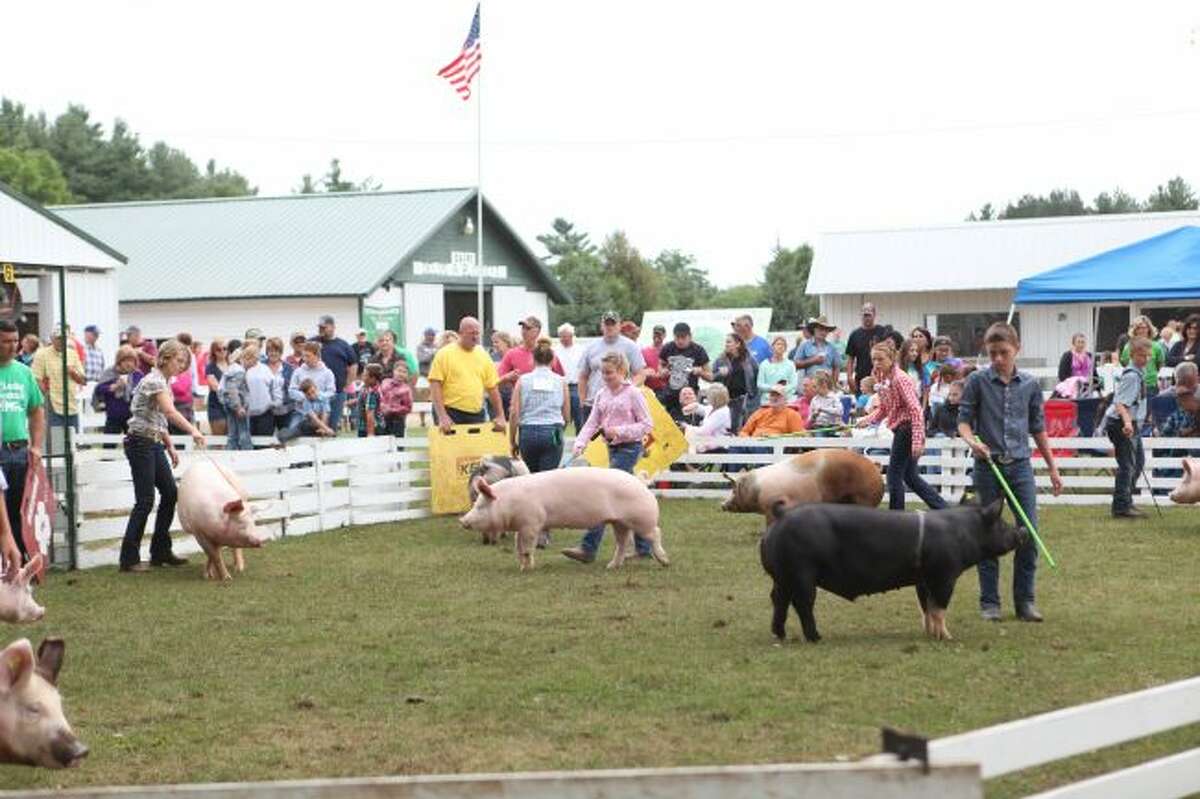 LINCOLN TWP. — When many people hear "4-H," they think of livestock and the county fair. The program is far more varied than just raising animals, however, as area youth are invited to discover on Sunday.
From 1 to 3 p.m. on Sunday, Oct. 1, the annual 4-H Fall Round-up will put multiple programs on display for prospective participants at the Osceola County Sheriff's Posse Grounds, 21940 6 Mile Road, north of Reed City in Lincoln Township.
"This is the annual recruitment event for new members to join 4-H," said Jacob Steig, Osceola County 4-H coordinator. "We're planning to showcase what we offer in the county. In Osceola County 4-H, we offer community service projects, like recycling; shooting sports, with air rifles; and horse programs for youth who want to learn how to ride horses but can't keep horses.
"We also have a greenhouse program in Evart and the Proud Equestrian Program, for handicapped riders, that we do in partnership with Cran-Hill Ranch and Mecosta County 4-H. We offer youth educational workshops at the Kettunen Center and our youth also have opportunities to go to state events like the 4-H Exploration Days at Michigan State University."
In addition to the variety of options Steig listed, he noted many of the approximately 460 youth participants are involved in agricultural projects which go to the annual county fair. Still, those clubs and projects are not just about animals.
"We teach youth entrepreneurship skills and ultimately, life skills, such as working with a team or communicating," he said. "We're giving youth positive experiences that help prepare them for their next step in life."
Participation in 4-H is open to any youth between the ages of 6 and 19. There are no residency restrictions. During the round-up, refreshments will be available and Steig will greet each youth and family. After a few basic questions about what the youth would like to do, he will direct the family to the appropriate table to speak directly with the club. Anyone interested in beginning a 4-H club also is invited to the round-up.
"Ultimately, we want youth and their families to have a positive experience in 4-H," he said. "I'm open to any ideas or opportunities that strengthen our program. I'm always trying to get new kids and new families because they bring new ideas."