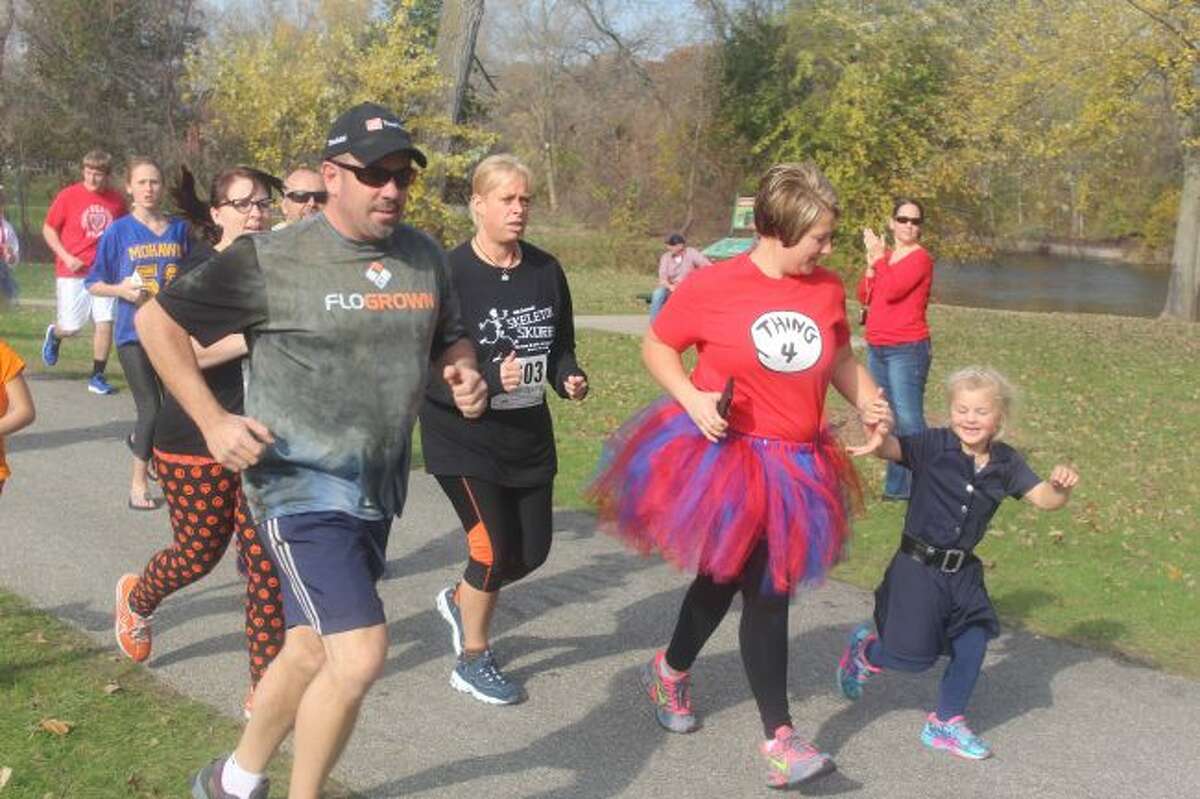 Fundraising campaign to kick off Sept. 22
BIG RAPIDS — It all began with the Boy Scouts. One fundraising drive to help the Boy Scouts eventually blossomed into an outreach serving 25 programs and collecting more than $15 million over 65 years.
Mecosta-Osceola United Way is celebrating its 65th year of operation and kicking off this year's fundraising campaign with the theme "365 days a year for 65 years."
"It started with one agency," said Betty Seeyle, executive director of Mecosta-Osceola United Way. "They started a drive for the Boy Scouts and it took off from there."
The few hundred dollars raised in 1952 in support of the Boy Scouts would come to be known as the Community Chest.
"While we have shifted to support a growing trend toward basic needs, we do still have that youth mentoring component," said Darcy Salinas, vice president of the local United Way board. "I think we're kind of unique in that youth mentoring is where we started. There's still strong support for it today."
"Mecosta and Osceola county residents love their youth and want to support them," added Seelye. "So, our United Way reflects that."
Today, the agency supports a variety of critical needs agencies, including senior meal programs, emergency food pantries, legal aid efforts, youth outreach programs and more. Many of the people helped by organizations receiving United Way funding are working and not eligible for many assistance programs but still can't make ends meet.
Some agencies, in fact, likely wouldn't exist without the United Way's help, Seeyle said.
"A lot of agencies simply wouldn't be here," she said. "For example, WISE (Women's Information Services, Inc., which provides crisis intervention and support services to survivors of domestic and sexual assault). United Way petitioned to get the initial grant and provided thousands of dollars of matching funds so WISE could get grants from the state."
Since the 1950s, the local United Way kept growing and kept raising more and more money. In 1983, the first part-time executive director, Shirley Lerew, was hired. The campaign that year raised $84,000.
In 1984, Mecosta County United Way was officially granted 501(c)3 status and helped WISE open its first domestic violence shelter. Six years later, in 1990, the agency's name was officially changed to Mecosta-Osceola United Way.
Seelye became the first full-time executive director in 1992. In 2012, the annual fundraising campaign raised an all-time high of $580,000; one-third of that money came from Yoplait donations. Last year, the fundraising total was $510,000.
This year's campaign kicks off with breakfast at 7:30 a.m. on Friday, Sept. 22, at the Holiday Inn in Big Rapids. Tickets are available for $10 each. For more information or to reserve a spot, contact Seeyle at (231) 592-4144 or by email at unitedway@tucker-usa.com.
During the breakfast, local businessman and United Way supporter Pat Currie will serve as the keynote speaker. This year's goal will be announced and attendees will hear about the good United Way does in the community.
While it's been 65 years and more than $15 million has been raised overall, with $12 million in the last 25 years, the important number to remember is one, Seelye said — one person at a time being helped, whether it's a homeless teenager, an addict or a hungry senior. It's the personal stories that bring home the importance of United Way, Salinas added.
"It's easy to become jaded and think you can't fix anything or fall into a stereotype of 'those are just bums living off the government,'" Salinas said. "When you actually hear the stories and put a face to the stereotypes, it becomes real and you lose your jaded-ness. These people aren't stereotypes. They're our friends and neighbors — it could be your kid's friend's family.
"You never know what could happen to your family. You could end up being a recipient of one of the agencies. It's all part of living here, helping each other."