This is a carousel. Use Next and Previous buttons to navigate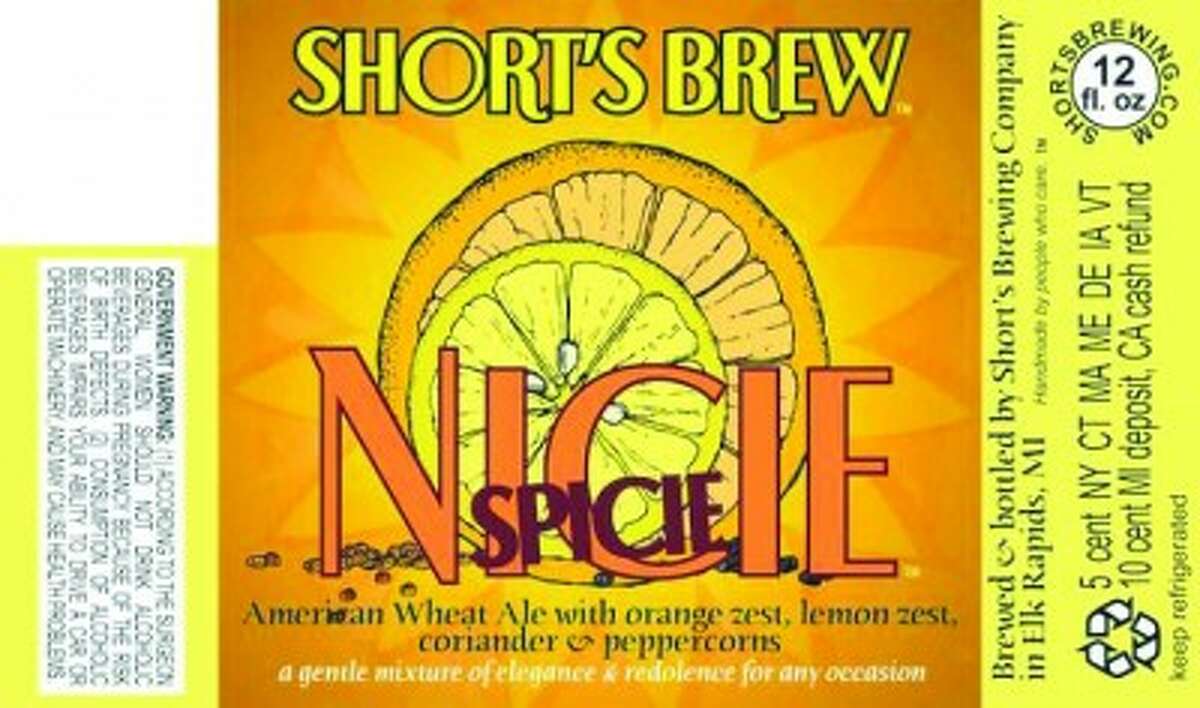 There is something to be said about the winter holiday season. Oh sure, there's a LOT to be said, but I would like to point out that this is not only the season of good food, good fellowship, good fun, and meaningful time with family and friends. It is also a great time for some wonderful seasonal drinks. Thanksgiving, Christmas and the few weeks in between offer a fine time to whip out new and old recipes for such seasonal goodies as mulled wine, mulled cider, and a wide range of spiced and more lively, zesty spirits. It is a wonderful time to try something a bit new when it comes to beer as well. Included in the lengthy list of beer types that are considered and judged in various competitions around the state, nation, and globe is a category called "Herbed/Spiced Beer." According to Beer Advocate: "This style takes on a beer that is specially herbed and or spiced. This is anything from the common spiced Fall Pumpkin beer, to Christmas beers with nutmeg and cinnamon, to ginger beers to heather ales. "Some brewers will throw just about anything into the brew kettle; hot peppers, hemp, ginseng or spruce needles. "Keep your mind open when you are trying some as brewers will always keep on trying to expand the limits of what beer is." That is so, so true. Some brewers will certainly toss just about anything in the pot in order to seem creative. The more responsible brewers, however, are out there turning out some spectacular stuff especially in tune with the holiday season. And then, there are things you can do on your own. There are some simple recipes for mulled, or spiced ale, and there are some that are way more complicated. Let's stick with the simpler ideas. I tried the first recipe last winter using Leinenkugel's Creamy Dark - which actually isn't an ale, but rather a European style dark lager. It worked just as well as with an ale. You might prefer something like a Bellaire Brown, (by Shorts), or Indian Brown Ale, by Dogfish Head. Give it a try on a cool autumn's eve, or when the wind and first snows moan through the area. In the Old World, there was a long tradition of warmed beers including not only mulled beer or ale, but also flip which was a blend of beer, rum, and sugar, and wassail, which was a hot, mulled cider, (usually a hard cider), and others. It really is a great time for trying out something new with both lagers and ales. Don't be shy.
MULLED ALE Ingredients: 3 bottles brown ale 1 Cinnamon stick 1/2 tsp Ground Cloves 1/2 tsp Ground Nutmeg 1 Star Anise Pod (Optional, 'cause this can be hard to find.) 1 tsp Ground Dried Ginger 1 Orange Rind 1 tbsp Honey 2 tbsp Rum In a medium saucepan, heat beer with the spices, orange rind, honey and rum on low to medium-low, keeping below boiling point.  Pour into your favorite mug, serve and enjoy the warm spicy beery goodness. It's that simple. I think we took this recipe off a site called The Beer Chicks, which offers up some good reading. MULLED ALE Ingredients: Small Piece Ginger (whole) 1-2 Eggs (depending on the richness desired) 1 Cup Beer 1 Tbs. Butter [Optional] 1 Tsp. Sugar Put ale, ginger, butter, and sugar into a saucepan and heat to the boiling point, but do not boil. In a bowl, beat the eggs with a tablespoon of cold ale and pour into saucepan. Pour ale mixture back and forth between two saucepans to froth, return to heat, and serve hot in a warmed mug.

THIS WEEK'S DRAFT PICKS

Short's Nicie Spicie Short's Brewing Company Bellaire and Elk Rapids Nicie Spicie is a smooth spiced wheat beer that is just perfect for a nice holiday gathering. There is a very pronounced blast of  lemony zest and orange peel, that is backed up with some serious coriander, and even (according to the brewer), black peppercorns Nicie Spicie pours a fine golden yellow and generates just a bit of head that really doesn't stick around too long. There is a sharp scent to this beer that might be perceived by some to be tart or even sour. I found it more refreshing and inviting. There is no maltiness, or at least it is well tucked away in the background. I loved the first wash. Complex. There is a lot going on in this most interesting recipe. Nicie Spicie is very peppy. The zest announces itself enthusiastically right from the start. There is a defined spiciness that lingers on the tongue. It is even a bit herbal, but in the best of ways. Nothing medicinal about this brew. It is mildly fruity and definitely spicy. I found the peppercorns to be a nice touch, but not overpowering in any way. Nicie Spicie is well-bodied. (That may not actually be a word, but it falls between full and moderatly bodied.) I really enjoyed this Short's offering. I usually enjoy what the Short's team is turning out. This might be an interesting ingredient in a mulling recipe.   Juniper Pale Ale Rogue Ales Oregon Juniper is also a classified Herbed / Spiced Beer. It is low in alcohol, so there is virtually no 'kick' to disturb the exploration of this most interesting brew. There is a pale amber, somewhat orange tinge to the beer. It is a little cloudy and offers up a decent head - about one pinkie finger thick - that dissipates very quickly. At first scent, there actually doesn't appear to be too much of a juniper-esque aroma, (what some might think of as more reminiscent of gin.) Actually there was a most pleasant woodsy scent, almost like walking through a pine woods. There is a bit of a citrusy smell in the background. Take your time. Work it. This pale ale leans a bit toward an IPA but isn't quite as hoppy. I thought the flavor was well-balanced. At first wash, the woodsy quality is pretty pronounced but there is no lack of hoppiness bouncing around on the edges of your tongue. I actually found this brew very refreshing and  a lot more simple than one might expect from the Rogue Nation and a beer by this name. There really isn't that much of a gin-ish taste, (the juniper and all that.) The berries are used pretty judiciously, and are not in-your-face at all. There is a bit of a lingering taste that turns a touch tinny, but all in all this is a fun beer to explore, and a decent example of a herbed spiced brew that won't offend most tasters.