This is a carousel. Use Next and Previous buttons to navigate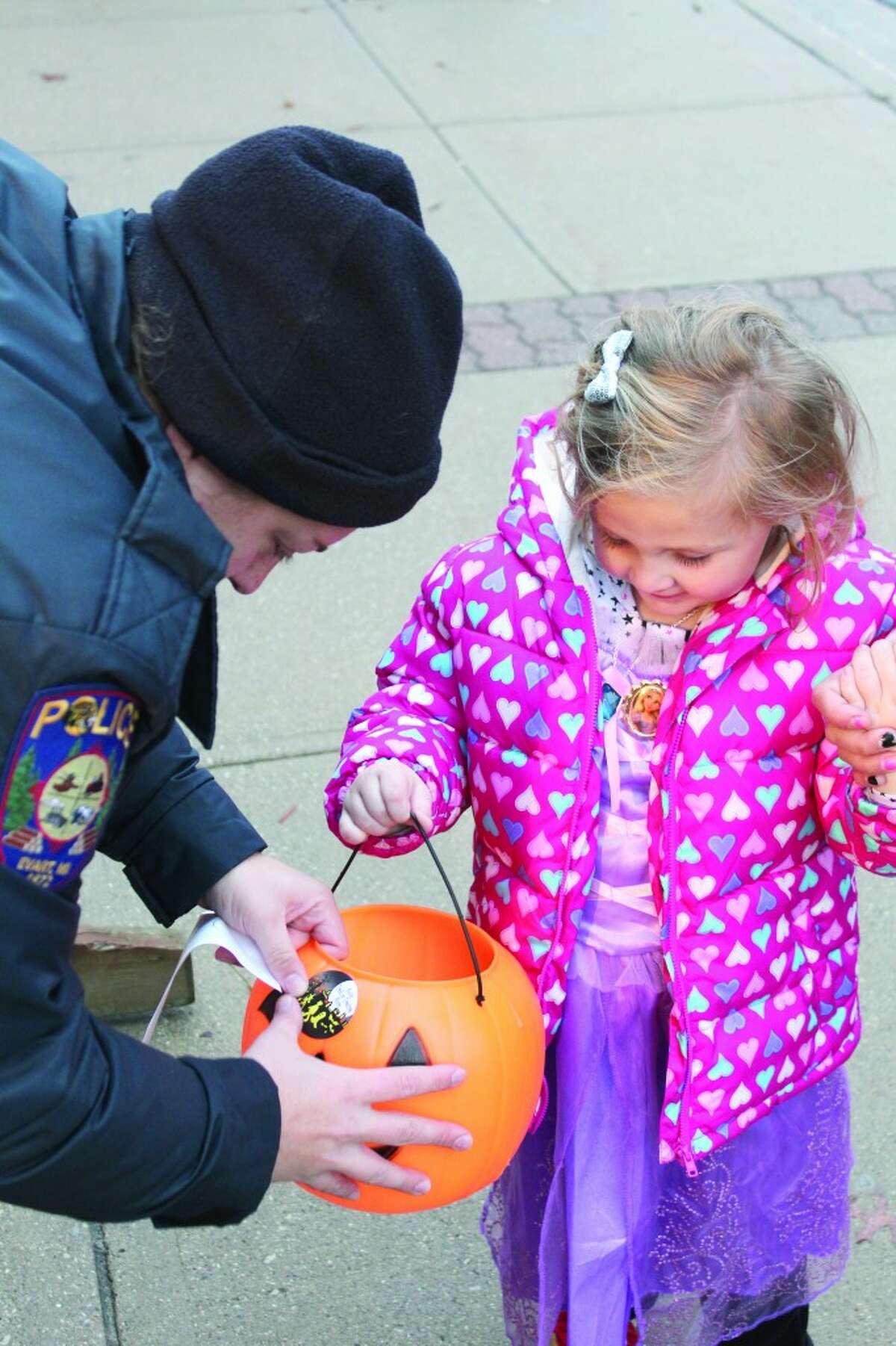 Evart's Monster Mash a screaming success

EVART — Along with trick-or-treating on Halloween night, Evart community members united for monstrous loads of fun at the first Evart Monster Mash last week. All sort of ghouls, goblins and princesses participated in line dancing, a pie-eating contest, a donut-eating contest, a costume contest and a mummy game, while local businesses offered candy and discounts. Evart High School principal Dennis Peacock serenaded crowds on his guitar. Dressed as Little Red Riding Hood and passing out $700 worth of candy, Evart Area Chamber of Commerce president Connie Douglas said the event was an exciting change from the usual way the town celebrates halloween. "I think it's more fun this way, and it's safer for the kids," Douglas said. "Most of the businesses stayed open for it too." Employees from Robin Michelle Salon, on Main Street in Evart, passed out $3 off coupons to trick-or-treaters and their parents. Owner Robin Beemer said the community event gave her and her employees a chance to promote their expanding business. "We have three new stylists and this gives them an opportunity to meet new clients," she said. She also appreciated the road being closed because it made the sidewalks less congested than last year. The Monster Mash was sponsored by the Evart Area Chamber of Commerce and the Evart DDA.