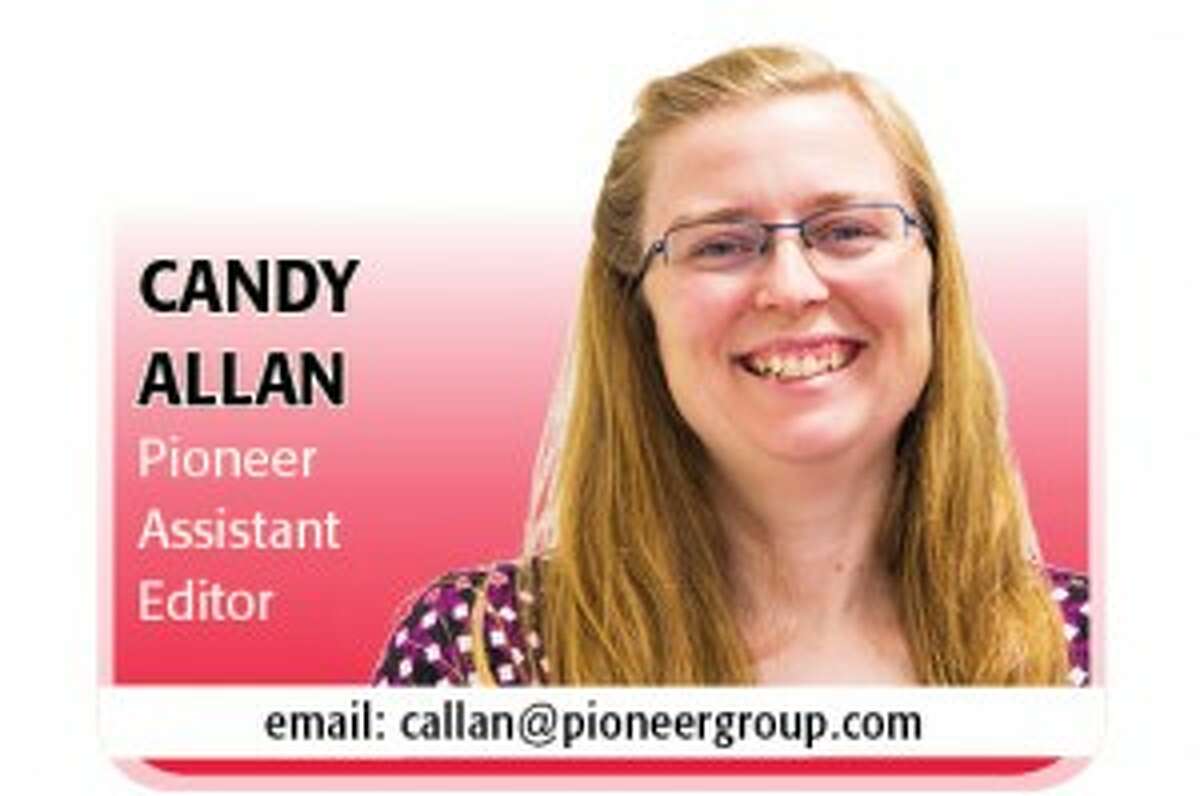 I had the opportunity to spend a day with just my daughter this past Saturday. We had grand plans — we were going to yard sales all day.
See, my daughter likes to shop, and garage sale prices are just her speed, offering the most merchandise for her budget.
At a particularly good stop, she snagged an especially good deal on a wooden jewelry box with etched glass doors. As she was carrying it back to the car, she was smiling from ear to ear.
"I did good, didn't I, Mom?" she asked.
"Yes, that was a good deal," I answered.
"You know, this is probably the second-prettiest thing I own," she said, looking down at the box she carried in both arms like a baby.
"Really? What's the first prettiest thing?" I asked.
"Well, me!"
"Why is that?" I asked when I stopped laughing.
"Because first, when I get dressed up, I look pretty, and second, I'm funny."
First off, score one for confidence. We had a quick discussion about whether she'd still be pretty if she wasn't dressed nicely and she was all dirty (she would be) and whether she'd still be pretty if she had an accident and got scarred up. And yes, she still would be.
It may seem cruel to ask a child if she'd be pretty with scars, but I wanted to know if her idea of herself as pretty — and potentially her self-worth — was tied to her appearance.
Now, I'm not going to rant against media portrayals of women or castigate myself for asking "Does my butt look big in this?" as I stand in front of a mirror within earshot of my daughter. But I did want her to find value in herself beyond her reflection.
She finds joy in creating outfits, matching them to accessories and dressing up for any occasion she can manage to find – grocery shopping? Can I wear a dress??
This fall, she'll be entering fifth grade. In the district where we live, she's still in elementary school for this one last year. I know middle school and high school can wreak havoc on a kid's self-image, whether girl or boy. I'm already seeing her friends take on a greater level of importance in her life, particularly in the clothes she chooses.
She's becoming more reluctant to wear her brother's hand-me-downs, for example, rejecting some of the patterns and cuts as "too boyish."
I'm OK letting her fuss over her appearance as long as it doesn't serve as the basis for her existence. She seems to be doing well at finding things about herself she likes which aren't related to how she looks.
I appreciate her self-confidence. I hope she doesn't lose it. Now, does anybody have suggestions for how to keep vanity in check?
Let's be honest, I've been making up this parenting thing as I go along ever since my son was born. I know there's more experienced parents out there and folks with different ideas. Respond to my column by emailing me at callan@pioneergroup.com, and you might see your thoughts in print in an upcoming issue of the Pioneer.